The Richmond First Club fulfills its purpose largely through a monthly series of luncheon meetings featuring knowledgeable speakers on current topics of interest to inform regional leaders and residents. The club provides access to insight from key area leaders.
Schedule of Speakers for 2019-20
All meetings are held on the second Wednesday of the month at the Willow Oaks County Club unless otherwise noted.
September 11 - John Hager. Click here to read more about John Hager.
October 9 - Mayor Levar Stoney. Click here to read more about Richmond's Mayor Levar Stoney biography.
November 13 - Jason Kamras. Click here to read biography.
December 11 - Stephen Farnsworth. Click here to read biography.
January 15 (date changed due to the opening of the VA GA)
Speaker: Andy Edmunds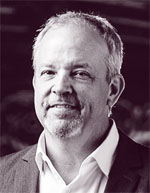 Andy Edmunds, Director of the Virginia Film Office, is a Virginia native and an accomplished musician and songwriter. After studying music at VCU in the mid-80s, Edmunds produced a music video of one of his songs that was broadcast on MTV. This experience introduced him to the film production industry where he ultimately settled in as a location scout until landing a job at the Virginia Film Office in 1997. "I found myself in a non-traditional area of economic development that seemed to be perfectly suited to my experience and interests. Every day I look forward to continuing to give back to the state I know and love through an enthusiastic approach to attracting clients and delivering creative solutions", says Edmunds. During his time with the Film Office, Andy has worked with the most notable filmmakers of our time including Terrence Malick, Ridley Scott, Clint Eastwood and Steven Spielberg to name a few.
February 12
Speaker: Christy Coleman, CEO, American Civil War Museum
March 11
Speaker: Louis Lassiter, CPA and City Auditor for Richmond
April 8
Speaker: TBA
May 13
Speaker:Speaker Name: J. Michael Hawkins, PhD, AICP The Managing Director of Community Outreach at VHDA
Topic: Advancing Housing Opportunities in the Richmond Metropolitan
June 10
Speaker: TBA
---
Look who spoke last year, click here to view the 2018-2019 speaker series.
---