Community Service Since 1919
Richmond First Club's founders shared a vision of a permanent public affairs organization to inform the public and political leaders about a broad range of civic issues, policies and solutions. This spirit of enlightened activism that initially inspired the formation of the club in 1919 lives on in the club's active involvement in current issues in the Richmond metropolitan area.
Vision
To be the leading public affairs organization supporting research on major civic issues and policies affecting the Richmond metropolitan area by providing a forum for discussion, raising public awareness, and advocating solutions on a nonpartisan basis.
2019-20 Officers and Directors
President - Suzanne Munson Jernigan
Vice President/Programs - Sam Seeley
Secretary - Peggy Friedenberg
Treasurer - Louis Matherne
Communications Director - Jazlyn Green
Membership Chair - Ruthie Roberts
At Large Director - Henry Chenault
At Large Director - Mary Ann Rodriguez
At Large Director - Patrick Duckworth
Past President - Jane Helfrich
Meet our Officers and Directors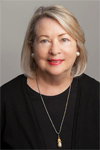 Suzanne Munson, President, served as Executive Director of Historic Garden Week in Virginia following a career in corporate communications. A former president of the Richmond Public Relations Association, she recently completed a comprehensive biography about Founding Father George Wythe, Jefferson's Godfather: The Man Behind the Man. Suzanne teaches college-level courses and gives frequent lectures about the Wythe-Jefferson legacy. She holds an undergraduate degree from the University of Maryland and a master's degree in education from Virginia Commonwealth University and attended The Executive Program of the University of Virginia's Darden School of Business.

Sam Seeley, vice president, programs. Sam has worked in public relations and marketing for over 25 years mainly running her own communications consulting firm. She has been an adjunct professor in the VCU School of Business for over 10 years teaching marketing and communications. Additionally, she has also taught as a visiting faculty member of the Anglo-American University in Prague. Sam holds a BA from Furman University and an MA from UVA. She served as president of RFC for two terms: 2011-13.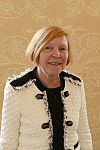 Peggy Friedenberg, Secretary, was employed by the Commonwealth of Virginia, Department of Social Services and was liaison to the VA General Assembly and Congressional delegation. She is a graduate of Pennsylvania State University, Leadership Metro Richmond and the Virginia Executive Institute. She served as the President and Chair of the Beth Ahabah Museum and Archives, chair of the Beth Ahabah Social Action Committee and member of the Beth Ahabah Board of Managers. She was Secretary of the Board for Richmonders Involved in Supporting the Community (RISC). She was President of the Board of William Byrd Community House. She is a member of the Virginia Board of Nursing, VCU Commonwealth Society, Virginia Museum of Fine Arts Council, Maymont, Lewis Ginter, Jamestown-Yorktown Foundation and The Women's Club. She serves as a judge for the Valentine History Makers annual awards. She is a volunteer tutor at Fox Elementary School Howard Street program for reading. She currently advocates for social justice with AARP, the Commonwealth Institute, and other organizations at the General Assembly and with Congress.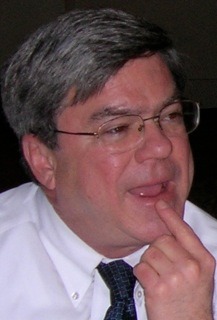 Louis Matherne, Treasurer, a member of RFC for more than 30 years, he was formerly CFO of Virginia Blood Services and treasurer of Chesapeake Corporation.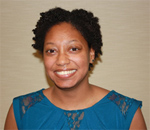 Jazlyn Green, communications director, is a Richmond native who is working in the Human Resource field at the Virginia Housing Development Authority as the Talent Development Specialist. She graduated May 2015 from Virginia Commonwealth University with a dual degree in Business with a concentration in Human Resources and Real Estate. During the first few years at VHDA, her work in internal communications included marketing of training programs, creation of a weekly newsletter, quarterly retiree newsletter, and maintaining VHDA's intranet website, TheZone. Her skill also includes assisting the internship program, administrating the on-boarding program, and the tuition assistance program to name a few. She is very passionate about helping others discover their excitement for learning. She feels very fortunate to work at an organization where she can utilize both areas of knowledge, HR and Real Estate, at VHDA. In her free time, she enjoys the Richmond festivals, art galleries, and trying new restaurants with friends and family.

Ruth (Ruthie) Peck Roberts, Membership Chair, is a Longwood College graduate and holds an M.Ed in Human Resource Development from VCU. She received a certificate from École Bénédict, Brussels and studied at the Alliance Française, Paris. Ruthie taught French in several Richmond private schools prior to St. Catherine's School, where she retired after 34 years of teaching in the Lower and Middle Schools. While at St. Catherine's, she also coordinated the Partners in the Arts program for the Arts Council of Richmond, conducting their bi-annual school grants program, and directing the University of Richmond's annual Summer Institutes. Her volunteer commitments include: Steering Committee for Richmond's First Folk Festival; Friends of the James River, Board; Richmond Youth Services Commission; Henrico Youth Coalition; Friends of Richmond Public Schools, Board; Junior League of Richmond, Board; State Task Force for Va. Quality Education in Science and Technology; United Way of Richmond, Loaned Executive; Chesterfield Community Services Board, and Leadership Metro Richmond, Board and Team Facilitator.

Mary Anne Rodriguez was born and raised in Puerto Rico. She earned a Bachelor of Fine Arts degree from Beaver College (Arcadia University) in PA. While a college student, she met her future husband, also from PR. Married while he completed med school, she taught Art at the Philadelphia Catholic high schools. After following him through Navy service in Florida and fellowship in allergy and immunology, at National Jewish Hospital in Colorado, in 1974, they and their three sons settled in Richmond. In 1981, she founded Cricket & Friends, a children's boutique in Carytown. From 1990 to 2011, was a business manager of local retail stores, joining NationsBank/Bank of America in Richmond on 1996 and in 2001, moving to Philadelphia to start the first office of the Bank of America's Private Bank division. Upon retirement in 2012, she and her husband returned to Richmond. Besides her BFA, she earned a Graduate Certificate in Public Administration from VCU, and as Private Wealth Manager, held Securities Licenses 7, 63 and 66, NASD. For over 30 years, she has participated in as volunteer student mentor in Philadelphia and in Richmond public schools. Currently, a mentor at All Saints Catholic School in North Richmond. Loves a good doubles game of tennis several times a week! Besides her involvement in the Richmond First Club, she enjoys attending lectures at VA Museum of History and Culture, at VMFA, the Jepson Leadership School, and the World Affairs Council. The pride of her life are three sons and three grandsons.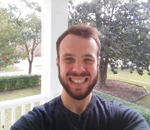 Patrick Duckworth, At Large Director - Patrick Duckworth is a Richmond native who recently graduated with a degree in economics and mathematics from Virginia Commonwealth University. He currently serves as a tutor for Richmond City Public Schools as he prepares to pursue further academic interests in either education or economics. Patrick strives to make education accessible and engaging, and has a long-range goal to research the topic in an academic setting. In the meantime, he continues to work with the school system and the animal rescue group Hanover Humane Society, with whom he has worked for a number of years.

Jane Helfrich, Past President, has been in the nonprofit world since 1982 in Richmond and has served in her current position of CEO for Richmond Metropolitan Habitat for Humanity for the past six years. She has also been in professional positions as executive director and/or resource development for Friends Association for Children, the Junior League of Richmond and Better Housing Coalition. Jane arrived in Richmond after she graduated from college in 1971 to work for A.H. Robins. She also spent 16 years as the administrator of the Virginia Mental Health, Mental Retardation, and Substance Abuse Services Board. Jane is the mother of two daughters and has one grandchild.
Young Professionals
Kirtrina Baird is a recent Virginia Commonwealth University grad with a degree in Business Administration with a concentration in Management along with a minor in Criminal Justice. She is currently working as a Law Clerk at Williamson Law Firm with the intentions of becoming a paralegal by next year. Serving on the student advisory board as a student led her to continue her membership with the Richmond First Club as a member of the young professionals.
Meet our Student Advisory Board
Deryn Young
Veronica DaRoja