ABOUT US
Community Service Since 1919
The Richmond First Club founders shared a common vision of a permanent organization that would inform the public and political leaders about a broad range of civic issues, policies and solutions. The spirit of enlightened activism that initially inspired the formation of the club in 1919 lives on in the club's active study of and involvement in current issues in the Richmond metropolitan area. During its 90 year history, the club provides nonpartisan leadership on a number of issues critical to the quality of governance in the region. Through its work, the Richmond First Club promotes responsible citizenship and government.
Vision
To be the leading civic organization to conduct research into major issues and policies that affect the Richmond metropolitan area; to provide a public forum for discussion; to raise public awareness; and to advocate specific solutions.
2013 Board of Directors
President/Director - Michael Jackson
Vice President/Director - John Delandro III
Secretary/Director - Louis Matherne
Treasurer/Director - Rayford Harris, Jr.
Membership Director - Karen Raschke
Communications Director - Dana Franson
At Large Director/Special Projects - Bernie Henderson
At Large Director - Cherry Peters
At Large Director - Jonathan Macdonald
Past President - Sam Seeley
Meet Our Officers

Michael Jackson - President. With 18 years of experience in finance and public administration, Michael has worked extensively with federal, state and local governments. He holds a BA in Accounting from North Carolina Central University and is owner of JEINC Consulting. He formerly served as the assistant chief administrative officer for the City of Richmond and holds certifications from a number of organizations including the Association of Certified Fraud Examiners.

John S. Delandro III - Vice President and Program Director. After serving 21 years in the US Army, John retired to Richmond in 2005. He then began his career in the financial services industry and now works for Merrill Lynch as a financial advisor. He is actively involved in the community as a member of the Richmond Rotary, Eastern Henrico Business Association and the Henrico Education Foundation. He has a BA from Saint Leo University and he resides in Highland Springs.

Dana Franson - Communications Director. Born in NC, Dana has resided in Richmond since 1981. She graduated from VA Tech in 2000 with a BA in Communications and a minor in Political Science. She is currently earning her second BA - this in Political Science - and an MA in Teaching with an anticipated graduation in May 2013. Married in 2001, she has undertaken a rigorous academic schedule with the goal of teaching government in a Richmond area high school.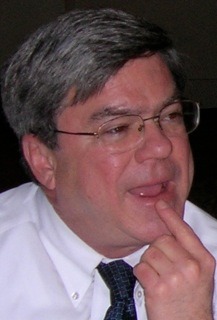 Louis K. Matherne Jr., Secretary/Director, is the senior vice president and chief financial officer of Virginia Blood Services. Louis is a graduate in accounting of the McIntire School, University of Virginia. He has a master of science degree in accounting from the Wharton School, University of Pennsylvania, and is a graduate of the Executive Program in the Darden School, University of Virginia. He is a retired commander in the United States Naval Reserves. A native of Tennessee, Louis has worked for Chesapeake Corporation and Price Waterhouse. Louis is a member of the American Institute of Certified Public Accountants, the Virginia Society of Public Accountants and is a long-time member of Richmond First Club. He came to Richmond in 1978. Single, Louis has a step-daughter. He lives at Rocketts Landing.

Rayford Harris Jr., Treasurer/Director
Mr. Harris is the Director of Budget and Strategic Planning for the City of Richmond. He was appointed to the position by Mayor Wilder in February 2006. He is a 31 year city employee having served two tours in information technology and two tours in budget. He has a bachelorís degree in mathematics from the University of Richmond. He is a lifelong Richmond resident and a product of Richmond Public Schools.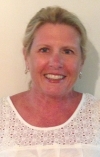 Karen Raschke, Membership Director
Ms. Raschke is a retired CEO of the Virginia League for Planned Parenthood. She has bachelorís degrees in English and psychology from the University of North Carolina and a law degree from Wake Forest University. She is a graduate of Leadership Metro Richmond.
Bernie Henderson - At Large Director & Projects. Bernie is the Director for Family and Community Relations at Woody Funeral Home. He served as an appointee in the administrations of five Virginia governors, concluding as Senior Deputy Secretary of the Commonwealth. He has a bachelor's degree in political science from Old Dominion University, certification as a funeral service manager from Loewen University and is a graduate of the Executive Program of the Kennedy School of Government at Harvard University.

Cherry Peters, At Large Director
Ms. Peters retired after a 40 year career in technology with The Computer Company, Reynolds Metals, Dominion Virginia Power and SunTrust Bank. She recently served as the Interim Executive Director of FRIENDS Association for Children. She has a bachelorís degree in physics from Butler University. She serves on several other boards in the Central Virginia area, including officer positions with MEDARVA Healthcare (Treasurer) and Little Keswick Foundation for Special Education (Vice-Chair), and as an Elder at Second Presbyterian Church.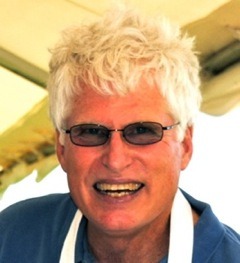 Jonathan Macdonald, At Large Directoris a native of Richmond, and a business attorney. He is a long-time member of the RFC board. Previously he worked in Richmond for Ethyl Corporation, Albright & Wilson Americas, Cherry, Seymour & Hundley. In his practice while with Ethyl, he was involved in the exchange of Browns Island to the City of Richmond and also purchase of the State Penitentiary. He also handled the construction contract for the Albright & Wilson offices in Innsbrook. Jonathan is a Richmond native, University of Virginia graduate and served in Viet Nam. He is a UVA law school graduate (1974). He is the father of three children and a grandfather of two with another on the way. A long-time member of Junior Achievement of Central Virginia, he is also a Leadership Metro Richmond graduate. He enjoys fishing, gardening and his two cats.

Sam Seeley, Past President. Sam has worked in public relations for more than 20 years mainly running her own public relations consulting firm. She was born in Virginia and graduated from Furman University with a degree in art. Recently she went back to school to study politics at the University of Virginia, receiving a master's degree. She has been an adjunct professor for more than 12 years, now teaching communications in the VCU School of Business.