Luncheon Presentation Summaries
June, 2019
Ralph S. Northam, Governor of Virginia
By: Kirtrina Baird
Governor Northam began his speech with an important point: "We have so much community involvement, which is what makes us who we are as Virginians - it takes a village." Throughout his presentation, the governor brought up the enthusiasm that has surrounded the City of Richmond and how we've grown as a community throughout the years. He touched on many topics: gun laws, challenges ahead for Virginia, healthcare, affordable housing, voting rights, and gerrymandering. Overall, the governor tried to touch on issues that are important not only to the Richmond First Club, but to the state of Virginia.
In his speech, the first topic was gun laws because Virginia Beach, and the state itself, just suffered from a horrific tragedy where 12 innocent men and women lost their lives while at work and another four are still fighting for their lives. These innocents, and others, leave a tremendous void within our communities. The governor believes that, "we as a society and our lawmakers need to address the gun violence issue in Virginia." Leading into the challenges we face as a commonwealth, we're looking at our biggest priority being the economy - we need to make sure all citizens have jobs to support themselves and their families. We have a lot to be proud of within our communities but we can always strive to work towards greater achievements. Currently our unemployment rate is between 2.8 and 2.9 percent, which is a good place to be, but we also have to look at the workforce as a whole. Another challenge is making sure that our workforce development and workforce training, which the governor has his administration focusing on, insures our children are prepared for 21stcentury jobs.
Another issue and challenge the Governor spoke of is our access to healthcare. He believes that healthcare is a right of all our citizens and he has advocated for expanding healthcare in the state of Virginia. Just in this past year, it has been expanded to roughly 400,000 more citizens since enrollment started in November 2018. He is also looking at mental healthcare and how to aid our entire population that may not have access to the care they need. Discussing this topic lead to the largest challenge - opioids. Just last year, over 1,200 Virginian's lost their lives to this problem. Governor Northam actually visited a jail in Chesterfield to speak to a group in an addiction program about how their journeys started. In all, the governor emphasized the importance of improving all aspects of mental and physical healthcare for our community.
The governor finished his presentation by discussing affordable housing, voting rights, and gerrymandering. He discussed how lacking affordable housing isn't unique to Virginia, but it's an issue that we've been working on for a while - which is slowly making progress. Then, moving into voting rights, the governor felt that Virginia needs to make the system less cumbersome so citizens have the ability to vote. Overall, Governor Northam discussed issues that are important to the Richmond First Club and to our state as a whole. We were honored to have him speak and share with us the steps our state government is taking to better our commonwealth.
May 2019
Martha Shickel, executive director,Richmond Region Planning District Commission
By Kirtrina Baird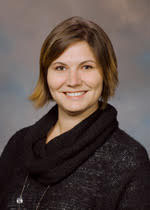 The Richmond Regional Planning District Commission (RRPDC) is an intergovernmental agency that facilitates collaboration among the nine local jurisdictions in the Richmond region. In our May presentation, Martha Shickel spoke on the plan for regional cooperation within the nine jurisdictions which known as Plan RVA. This planning commission works with: Charles City, New Kent, Hanover, Chesterfield, Goochland, the Town of Ashland, Henrico, Powhatan and the City of Richmond. The topic of regional cooperation was discussed to obtain RFC members' opinions on how to enhance and increase cooperation throughout the nine jurisdictions. Ms. Shickel explained how the 2016 election was a big transition for the region, but also for their board. There was a total of ten new members, which is a turnover of more than a third of the board. There has been a great deal of change in leadership roles, elected board members, and smaller roles as well as an update to the plan. Since the community has been through these changes, RRPOC hopes to not only to get its name out into the public, but to be accessible to all citizens.
Starting with questions on the topic, Ms. Shickel asked the members how we felt about the current state of regional cooperation. Some responded with a few examples of good cooperation, but most felt that there wasn't enough throughout the metro area and over multiple levels. Some of the positive events in ourcommunity are: tourism that brings in billions of dollars, sports teams (school level and other), increases in public safety across jurisdictions, transportation upgrades and the infrastructure of utilities. These examples are all reasons we should be proud of our regional cooperation, but these can also be looked at as needing improvement. The jurisdictions all have their projects that can be helped or even completed with the aid of others. In general, the topic of regional cooperation needs to be discussed more so we can put forth greater efforts to have the overlap and success of our many jurisdictions. The main point of the presentation was that we, as a state, can be better together and partnering can enable better outcomes. Plan RVA's future holds plans for affordable housing, better emergency preparedness and disaster planning, focus on regional rivers and natural resources, and the interaction with transportation. So now, the RRPDC hopes to start building the trust within the Richmond community that facilitates the creation of these partnerships.
April, 2019
John V. Moeser, Senior Fellow, Bonner Center for Civic Engagement, University of Richmond
"Redlining of Richmond"
By Kirtrina Baird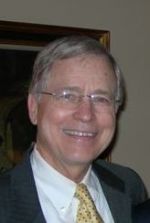 John Moeser started his presentation with a brief history of segregation and targeting people of color. Looking at a Richmond example, Moeser brought up two neighborhoods, Windsor Farms and Gilpin Court. These neighborhoods aren't far apart, but can be considered two completely different worlds based on their community make up and poverty levels. Throughout history we've experienced changes in housing laws, and overall segregation has increased. Another example Moeser brought to light was from the book, The Color of Law, in which housing restrictions and public housing issues increased in African-American neighborhoods. These situations brought about the Fair Housing Act along with other laws and regulations that were created to help diminish segregation. In his summary of how segregation changed and evolved through the years, Moeser suggested a plan for Richmond to be the place of a third reconstruction.
This idea of a third reconstruction, as Moeser put, "is not only needed, but has to be one that lasts." With our city being largely African-American and Latino, the topic of segregation is more important than ever before. Another comment adding to the idea of reconstruction is that, "Equity enables people to do things that are needed - and wealth building is what needs to happen within the black community." As of right now, we have the Code RVA magnet school that is based on a lottery system. This public school may be a model to show other areas how we can recruit from low income middle schools to ensure successful education for our youth. Overall, Moeser shared with the audience the history of segregation and potential ways to overcome some of those issues in Richmond.
March - Marland Buckner - MB2
"How Richmond Can Save America in Three Simple Steps"
By Kirtrina Baird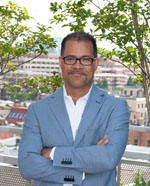 At the March meeting, Marland Buckner brought to light some ideas that Richmond as a whole can take into consideration and put into action to start a positive chain reaction. Buckner's presentation was composed - as he said - of two parts good news and bad news. Along with showing us different public policy innovations we, as Richmonders, should consider, and how taking those three steps can take a mid-size city and light a path. He started with the "bad news," saying how America is in trouble. His three points that were discussed: "upward mobility is a myth, Americans are killing themselves, and the federal government cannot meet the challenges." These points were further discussed by saying how any progress we've made is now hitting a brick wall; America shouldn't see midlife deaths at such an exponential rate (suicide, alcohol, drugs), and how our spending is crowding out our ability to address the previously stated problems.
Going into more depth about debt and deficit issues, Buckner made the comment, "now would be a particularly good time to panic." Civic capitalism was the next topic that would be beneficial for Richmond to start acting upon. One of his main points about civic capitalism was, "no matter how bad things might look, we have the power to change the trends, by using the tools we have at our disposal." Another point is that we, as a whole, need to pay more attention to environmental issues, human rights, and economic problems. Leading into the three simple beginning steps: "the public sector must adopt a commercial perspective and tools, abolish the term "tax payer" and adopt the term citizen (civic) investor, and adopt outcomes-based policy approaches." Overall, Buckner's ideas were to move forward in an efficient way in all aspects, in a timely manner, to ensure Richmond's success throughout the years. To close, Buckner said "a Richmond that says to those who doubt or don't believe, I look forward to a Richmond that responds, 'of course we can, let us show you how!'"
February, 2019
Lucy Meade - Venture Richmond
By Kirtrina Baird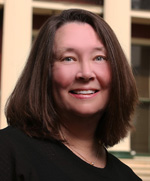 Venture Richmond focuses on supporting and enhancing the City of Richmond, by maintaining the beautification of the city and managing the different areas we call home. Keeping the environment clean and well maintained, along with marketing the city are key tasks of Venture Richmond. A few things the organization does around the city are: hanging flower and plant baskets along roadways and tourists areas, cutting grass on Brown's Island, cleaning up trash, making major repairs, adding lighting to different areas, and the list goes on. Venture Richmond has helped bring "RVA" to the top of many tourists to-do lists and has actually helped us win a few awards like "One of the ten coolest U.S. cities to visit in 2018" and number seven on the list of "Top destinations to travel."
Downtown Richmond has had several catalysts for change over previous years. A few are: the James Center grand illumination, buildings such as our own "twin towers," the Times Dispatch, Dominion, and West Rock, in addition to Virginia Commonwealth University and University of Richmond having buildings and growing sectors throughout. Looking at the riverfront and Canal Walk, these areas bring together Richmond with their endless options of activities to choose from. There are events like Friday Cheers, concerts, River Rock, and craft beer events as well. The Canal Walk is home to more than 40 things to do. Venture Richmond has helped keep these activities going and enhanced them over the years.
Richmond is growing in more than just tourist attractions. Older buildings like factories and warehouses are now being used for apartment complexes and office spaces. The new construction and use of older buildings add to our uniqueness. With the downtown city feel and our local attractions, Richmond has been rebranding itself into a place for everyone. Venture Richmond facilitated the incorporation of the RVA name and brand and has kept it alive with their efforts to better our city and surrounding areas.
For more information and things to do in Richmond, check out their website: https://www.venturerichmond.com/.
January, 2019 Meeting
Doug Pick - FeedMore
By Kirtrina Baird
Douglas Pick has been with FeedMore for about six years and took time to describe what the organization actually is and who they strive to help. "Humble origins to a pivotal, national player," is the motto Pick used to describe their history. FeedMore consists of Meals on Wheels, community kitchens, food banks, and Feeding America. Focusing on the Richmond area, there are about 280 locations working with FeedMore and 70 to 80 percent are in places of faith. Pick noted that six major denominations believe in feeding the hungry and/or the poor, so that's another reason a good portion of their locations are places of faith. Looking at hunger in Central Virginia, on average about 12.7% of the area is food insecure, meaning the individuals don't know where their next meal will be coming from. There's about 20% of our population below the poverty line that deal with living in food deserts and especially in the rural areas without local grocery stores.
Taking a closer look at our population, starting with the seniors, Meals on Wheels helps about 800 individuals a day, taking 92 different routes. Looking at the numbers of children, the needs are quite stark. Richmond has extensive programs within the school systems that try to help the students. Their needs are not homogeneous throughout the community, but the organization does work to pinpoint programs that will be effective and efficient for each area.Looking at Richmond's divides, there's a visible division between the west and east ends of our area. The needs in the divisions are many and significant with the bifurcation of income being evident. To address the needs of our state, the organization has developed a three-year strategic plan. The plan focuses on the clients in need, transforming the food industry, and trying to bring in more resources in different ways.
To get more information: https://feedmore.org/
December, 2018 Meeting
Jeff Schapiro, Politics Reporter, Richmond-Times-Dispatch
By Kirtrina Baird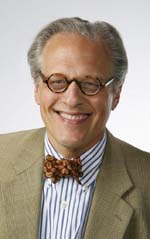 To begin his presentation, Jeff Schapiro discussed how elections, parties, and politics in general have changed for the state of Virginia over the decades. He started with rural Virginia's first election after World War II and fast-forwarded to our most recent election in the metropolitan and suburban state. Our quick shift from rural to suburban/ metropolitan area shows that about 52% of our population came from other states or areas, which lead Mr. Schapiro into a discussion of partisanship and affiliation voters. In the past, people would be reelected due to friendships and personal bonds, but now, looking at our current political state, we are looking more at party affiliation. Virginia prides itself on a measure of coordination and reality in politics.
The future of Virginia voters is based on the higher participation from the Millennial age group. In the recent elections, their participation has helped push Virginia into blue water, but there is always room for competition throughout certain areas. Touching on the recent November election, Mr. Schapiro noted the anti-Trump wave and how the hostility is actually more acute in the suburbs where the education levels are higher; women are more attentive; and they vote in greater numbers. Comparing Abigail Spanberger and Dave Brat situation: if Brat had won, the structural advantage of the district would have kicked in because there are about ten counties in the 7th district and eight of them are rural Republican leaning counties. There are only two areas of suburban counties (Henrico and Chesterfield). Looking closer into the voting, of those eight Republican leaning counties, many voted Democratic. In this case Henrico and Chesterfield were actually the areas that delivered Spanberger her win.
The other topic he discussed was gerrymandering - mentioning OneVirginia2021 - which focuses on the district boundaries that soon may be drawn by the courts. On January 9th, the legislature will convene and as Mr. Schapiro said, "Republicans will have their backs against the wall." Previous redistricting efforts by the House were unsuccessful so no one is sure how members will react this time, but starting in February, we may see some movement on this issue. With other important topics like economic expansion and tax cuts, the Democrats have their hands full with pressure from the left. In total, Mr. Schapiro brought to light old and new ways of politics in Virginia and things to look forward to in the Session.
November, 2018 Meeting
Kevin Hall, executive director, the Virginia Lottery
30 Years of lottery fun, for a great cause
by Kirtrina Baird
To start the presentation, Mr. Hall gave a little history about the lottery, starting with its origin in 1612 when George Washington used a lottery to build a bridge in western Virginia, the "road to the homestead." Lotteries have had an interesting and frequent appearance in the life of the nation, from the General Assembly using it, Jefferson holding private lotteries, and in 1987 when Virginia voters approved the profits to go to the K-12 education program. Today there are 40 state-run lotteries; Virginia being the oldest and most reliably successful lottery.
The biggest question Hall address was, "where does all the money go?" After showing the break down of today's lottery, including scratchers, Pick-3 and Pick-4, Power ball, etc. he explained that majority goes out to prizes (60%), operation costs, retailers that are licensed and bonded get bonuses and commissions (payroll, printing, advertising) and the remaining goes to the K12 Education program. K-12 uses the money for school breakfasts, career and technical programs in the high schools, after school programs, and many more. To break it down per area: Richmond City $17,313,139, Chesterfield County $2,043,325, and Henrico County $21,575,722 (FY for 2018).
The future for the Virginia Lottery includes a competitive environment with casinos in other states. But with the 2019 business plan, the Virginia Lottery plans to reach players in new ways and in new places. There are plans for a casino on tribal grounds in New Kent County and a commercial casino proposal for Bristol County. Trying to harness technology, this lottery is planning to reach new customers with self-service options, vending machines, mobile app and more customer relationship management. Over the years, there's been 9 billion donated to education and longstanding commitment to responsible gambling. Many factors differentiate the brand from casinos but the main thing is that they're having good fun for a good cause.
Further information: https://www.valottery.com/
Contact information: khall@valottery.com
October, 2018 Meeting
Nelson Reveley, president, board of directors, RVA Rapid Transit
"Educating, Organizing and Advocating for Public Transit across Metro Richmond"
by Kirtrina Baird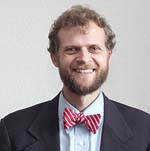 Starting as a concerned citizen interested in the transit system moving into Henrico, Mr. Reveley wanted to be helpful and see this expansion into action. There are many benefits of the transit, as Reveley discussed throughout his presentation. Frequent, far-reaching public transit allows people to lead healthy, more productive and more interconnected lives. The five main categories discussed include: access, quality of life, environmental, economic, and spiritual.
The transit system provides access and connects people to job training, employment, and higher education. It can also provide access to routine medical care and food. Along with less time commuting, the transit system opens up the region's natural and cultural gifts to residents and visitors. These include rivers and parks, concerts, festivals, museums and more. These activities increase Richmond and the surrounding area's quality of life. By increasing the distance and area the system goes, people can also age in place, reduce bad or drunk drivers, and increase physical activity. With the increased physical activity and decrease of cars on the road, it can potentially reduce pollution and encourage development that doesn't depend on cars. As well as it creates walkable and welcoming public spaces, instead of more parking lots and pavement. This leads into the economic growth that could potentially raise property values while spurring investment and job creation along the transit corridors. Also, this growth draws and retains young talent, who tend to prefer walking, biking, and riding the bus compared to driving. Lastly, spiritually, the transit system can unite the region across traditional lines of division to create a dynamic, inclusive metro area.
Along with these benefits of expanding the transit system, the surrounding area is missing out on so many opportunities by not having done so already. There are over 120,000 jobs that lie outside the reach of public transportation and only 27% of 9 to 5 jobs in the region area accessible by public transportation. In addition to that, there's a housing and employment imbalance because of the mismatch of affordable housing for lower incomes and transportation for employment. Not only are we missing out on potential jobs and economic growth, we are missing out on all these possibilities to make our community and citizens better overall. As Mr. Reveley said, some important things for attendees to take home, "Use the system, encourage Henrico to continue to expand, encourage Chesterfield to start to expand, and join jurisdictional teams to get more in the know and to find ways to enhance/participate in the transit system."
May 2018 Meeting
John F. "Jack" Berry Jr., president and CEO, Richmond Region Tourism
"While you weren't looking, Richmond got cool"
by Kirtrina Baird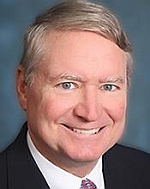 Jack Berry is a Georgetown University alum who has been in many positions of leadership throughout his career and is currently the president at Richmond Region Tourism. The organization promotes this destination and works with the City of Richmond, Chesterfield, New Kent, Henrico, and Hanover all together. Mr Berry presented numbers of improvements, the secrets of success, and the many awards and recognitions Richmond has received over the years.
Throughout the presentation, he shared the growth that the tourism sector has come across also tied into the secrets of success. In the greater Richmond area, our hotel sales growth is at an all time high and, every year since the recession, we've achieved records. In comparison to Williamsburg and Virginia Beach, Mr. Berry was able to show the difference in Richmond's tourism and our unique way of attracting visitors and returning guests.
The secrets to success start with reasons why people travel: family and friends, business/work travel, and tourist or interstate travel. The number one reason why people travel is to visit their family and friends; it's actually 25% of our market. The second reason is for work, which in comparison to Williamsburg, Richmond is a popular spot because of convention center and many office spaces for business meetings and conventions. And lastly is our interstate travel since we're at the intersection of Interstate 64 and 95, we have about 100,000 cars passing through a day. The second secret to success is happy customers. According to the Tourism's data, 93% of visitors plan to return and 59% of those return in the same year. And lastly, the third secret to success is food. Food is now the driving force that brings people to travel. As Mr. Berry said, "food is hot and drinks are cool," and Richmond has been on the rise with our unique restaurant scene, endless craft beer selection, and many options for activities. Richmond has 900 restaurants, not including chains, 32 breweries, and is a "great inventory of attractions."
Along with sharing these secrets of success, he noted Richmond has been awarded as a top destination: #1 Summer Travel Destination, Women's Walkable Girlfriend Getaway, city to visit and many other accolades throughout the past few years. Richmond is bursting at the seams with things to do and see. Our tourist scene is becoming a big part of Richmond and is constantly growing within the economy and community. In addition to all these exciting things, Richmond has the VCU Institute of Contemporary Art, Winter Fest at Kings Dominion, and many more attractions on our horizon.
June 2018 Meeting
John Vitoulkis, Manager, Henrico County
"Six Goals for Henrico County"
by Kirtrina Baird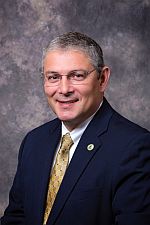 "Great communites are not accidents," John Vithoulkas reported. He indicated how efforts in Henrico County have led to success. John Vithoulkas has been a county employee since 1997 and county manager since 2012. He is proud of the progress the country has experienced. In his presentation to the RFC he spoke both about the county administration goals and accomplishments and the challenges of the future.
He explained that one important principle for his staff is to be responsive to the citizens. Employees are focused on greater customer service to be a positive force in the community. They strive to build a strong working relationship with county residents. Additionally, an important consideration on a larger scale is the focus on regional collaboration to better achieve common goals for the city and surrounding counties.
There are several factors that he indicated are keys to success for Henrico. He is especially proud of the Triple A Bond rating from the rating agencies - one of only 44 counties in the US to achieve this rating from all three agencies. And the diverse local economy - consisting of such entities as retail, arts, construction, manufacturing, health care and technical services - is a bulwork against the shifts in business cyles. And the 2016 bond referendum allowed for major investment in schools, parks, fire, road and library projects with a total of $419.8 million to invest.
He reports that the county administration has six goals:
- To provide a valuable education that equips our youth for success in the workforce, even if it means doing things differently.
- To keep our citizens and businesses safe.
- To proactively address challenges our community faces.
- To facilitate a diverse & healthy economy.
- To maintain and invest in infrastructure.
- To provide exceptional services and a great quality of life.
- Some of the challenges he highlighted included the following: Essex Village and the infrastructure issues; dealing with heroin/opioid epidemic (task force established to develop strategies to better deal with this); keeping roads well maintained; and redevelopment projects (including Eastgate Town Center and Regency Square). He intends to work hard to deal with these challenges.
April
April Speaker - Levar Stoney, mayor
by Krystyna Guntall
The City of Richmond welcomed new mayor, Levar Stoney, into office just over 100 days ago. In that short amount of time, Stoney has made over 100 public appearances as well as put many of his plans into action. Richmond First Club opened their doors to the mayor for the April meeting, where he explained his ideas on the four main pillars of his program. He also has many outstanding ideas that he would like to implement while in office.
Stoney began the discussion by describing Richmond as a city that is "resilient, resurgent and a renaissance." He outlined four main pillars for growth of the community: public education, public services, public safety, and poverty mitigation. Stoney voiced his concerns about the public education system in the city and showed his passion for this important subject. He has made many school appearances around the city and his goal is to visit every school by the end of his first year. The mayor explained that education should be taken very seriously and that the future of the next generation begins as young as pre-K. His goal is to implement programs to positively impact the younger generation.
Secondly, public services was the next topic of discussion. Stoney explained that in order to succeed with this pillar Richmond must have a highly functioning city hall. Basic services should be taken more seriously and citizens will see a hands on approach to make improvements.
Another pillar that caused a great discussion was public safety. Stoney mentioned that crime has increased and neighborhood concerns are steadily growing. More money has been allocated for law enforcement. With the increase of law enforcement and help of citizens, Stoney plans on cleaning up the streets.
Lastly, Stoney discussed the poverty that Richmond faces. In terms of finance, Richmond has a Double A rating; however poverty is at 25% which is way too high. The mayor explained that in order to effectively eliminate poverty, "it has to be the work of everyone." Stoney explained that as a community we must focus on wealth building and providing opportunities for all individuals. "Poverty has no boundaries," and Stoney plans to do all in his power to decrease poverty levels.
Mayor Stoney explained that he is over 100 days into his term and he is still smiling as much as he was on day one. He described Richmond as an opportunity city and is eager to see how the city will continue to grow while he is in office and beyond.
February
February Speaker - Jon Lugbill, Sports Backers
By Krystyna Guntle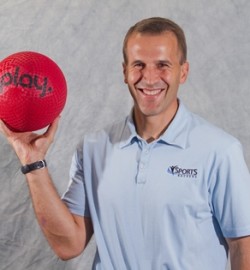 Jon Lugbill is a world famous athlete as well as a phenomenal community leader in the greater Richmond area. Lugbill competed in the 1992 Olympics where he showed his passion for whitewater canoeing. He now serves as executive director of Sports Backers located at Sports Backers Stadium in Richmond. Lugbill mentioned some of the many ways he and his coworkers are involved in the community and what they have to offer to Richmond residents.
Sports Backers is a non-profit organization, which is home to many Richmond events. Lugbill has served as the executive director for over 20 years. Throughout his years as director, the organization has been recognized four times for the title of "Best Sports Commission in the Country" in 2006, 2009, 2011, and most recently in 2016. Some other titles Sports Backers holds is "Best Outdoor River Town" in 2014, 3rd most active region East of the Mississippi River, and in the "Top 10 Urban Trail Systems". Sports Backers stadium is very involved in the Richmond community and their workers/volunteer are passionate about creating healthier lifestyles.
Some events Lugbill mentioned that Sports Backers hosts is the Monument Ave 10k, Dominion River Rock, Richmond Marathon, etc. All of the events include individuals from many different backgrounds, which provides an open and welcoming environment. The difference between Sports Backers and other sports commissions, Lugbill explained, is the family/community driven goals. Other activities Lugbill incorporated into the community include over 40 exercise classes per week per year held at different facilities throughout Richmond. These are free classes offered to the community, aimed towards lower income families to also get them involved. This provides a healthy outlet to anyone in need and also allows individuals already passionate about health and fitness to share their stories. Lugbill and his team aim to bring the community together in ways that are fun, active and engaging.
Looking forward, Sports Backers forecasts to triple the number of classes in the next few years. Sports Backers also has created miles of biking/pedestrian walkways and infrastructure, which is expected to double in years to come. Lugbill explained that you have to look for the opportunity for growth and Sports Backers does just that. He hopes more Richmonders will become involved and help him and his team make Richmond more, "alive, vibrant, and trendsetting."
January
January Speaker - Shannon Valentine, OneVirginia2021
By Krystyna Guntle
Shannon Valentine is a woman of many roles. Some of the more well known roles includes co-chair of the OneVirginia2021 Advisory Board as well as former member of the Virginia House of Delegates. She is most passionate about transportation and redistricting which affect the community as a whole. Ms. Valentine was accompanied by two of her close colleagues who also contributed to the discussion.
Before she spoke, she introduced Bill Oglesby, VCU instructor and the director of the redistricting documentary that was produced by OneVirginia2021. He discussed the film that explored some of the effects of gerrymandering. The goal is to motivate citizens to support efforts for fairer redistricting.
Ms. Valentine is from Lynchburg, however she is very familiar with the surrounding areas - Richmond included. Part of the discussion included whether or not the creation of an intercity railway would be beneficial and useful. She welcomed the audience to contribute to her discussion as well as shared some ideas she and her coworkers have considered. One of these ideas included the installation of a railway station near The Diamond within the city. This area would be an ideal location with the sports stadium, a movie theater, and many other attractions nearby. Tourists could make their periodic trips while being entertained with what Richmond has to offer, and commuters could make their daily trips without the hassle of heavy traffic or any other vehicular issues.
Another topic that she emphasized was an appeal to the younger generation. An audience member addressed the fact that although these issues are great ones, the younger generation is our future so different and creative measures need to be taken to involve them. The youth need to be interested in matters that pertain to their city, and millennials should be active in their community. Ms. Valentine urged the audience to continue to be educated about local issues. This includes transportation issues and talk about new railways, as well as local politics. She also mentioned that the support of RFC would be an important support system for future endeavors. Valentine ended the discussion by encouraging the audience to participate in the gubernatorial election, as that also affects many issues that were discussed.
December 14 Speaker - Jeff Shapiro
by Krystyna Guntle
Jeff Schapiro was welcomed as the speaker at Richmond First Club's December meeting. Schapiro is a reporter for the Richmond Times Dispatch and focuses his time and effort on politics. With the recent presidential election and the upcoming gubernatorial election, Schapiro has had a lot of material to cover. He is very well educated and has a tremendous amount of knowledge on this subject matter - from many perspectives. Schapiro was inducted into Virginia Commonwealth University's Communications Hall of Fame in 2015 - to note one of his many accomplishments.
Schapiro pointed out that some millennials voted in their first presidential election on November 8, 2016. Regardless of the outcome of the election, Schapiro mentioned that this generational shift is an "opportunity for optimism." Many voters are uninformed and Schapiro hopes to offer a resource to young voters to be able to learn more about candidates and their ideologies. Schapiro also talked about how so much attention is given to presidential candidates, however local elections are just as important. Participating in local elections offers support and unites the community. Educating oneself on which issues candidates support or are against allows voters to form an opinion and become more involved on what is going on in the community.
According to Schapiro, the gubernatorial election is the "main event" for next year. He explained that Virginia, historically speaking, is a diverse state and holds the opinions from many individuals holding differing political ideas. Some issues that occur in many elections are Voter ID and registration fraud. Voter ID is an idea that polling places have been overrun by illegal entities. Registration fraud is self-explanatory in that somewhere along the registration process false information is given. Schapiro assured the listeners that Voter ID problems hardly ever happen in Virginia. If registration fraud occurs, the majority of the time it is identified and addressed.
In conclusion, Schapiro offered great insight into the world of politics as well as ideas from both parties. He also urged the audience to become involved in local elections by participating in campaigns or listening to debates.
Nov. 9 Alfred Durham, Chief, Richmond Polic
By Krystyna Guntle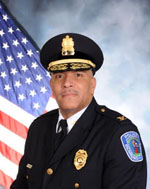 Richmond First Club had the honor of welcoming Chief of Police, Alfred Durham, to their November meeting. Durham served 17 years in the United States Marine Corps as well as 29 years in law enforcement following that. We listen, learn, and then grow." This is something that Durham repeated throughout his presentation. His successes can be attributed to way of thinking. From his years of experience he has also found that familiarity breeds trust." As a law enforcement worker in today's society, he explained that it is easy to lose track of why you risk your life daily. Over the last few years we have seen protest groups emerge such as Black Lives Matter, Blue Lives Matter, etc. In order to be effective in a community that shines a negative light on law enforcement, you need to have a strong mind. Remind yourself and your team that you are there to benefit the community and serve to make your neighborhood a safer place to come home to every night.
Durham explained there are multiple pillars that support successful societies and noticed that Richmond was not engaging in all but one: officer safety and willingness. As a police officer you are put through 11 months of intensive training from the moment your background check clears to the minute you walk across the graduation stage. After that, Durham explained that even he goes through training courses twice a year to ensure the safety and knowledge of officers and civilians and to refresh on practices that may not be used often. Durham explained that once proper funding is obtained, he would love to bring in mental health programs outside of current Employee Assistance Programs (EAPs) and an in-house psychologist. This will provide officers the proper care and attention needed to better serve our community. Durham addressed the city budget issue further by explaining that law enforcement is constantly losing qualified and passionate officers due to the low pay. He explained that individuals love what they do but some need to work side jobs to make ends meet. This causes burnout, which results in lower performances by law enforcement.
Durham described the many programs they have created for our community, one of which is LIFE (Law Enforcement Intervention Focusing on Education). Historically speaking, over 100 children ranging from elementary school to high school were arrested. LIFE is a nine-week program that is held once a week to work with juveniles. The individual's charge is held, and depending on whether or not the qualifying individual completes the program, will be lowered or dropped. Durham wanted to shift the mindset from sending individuals to juvenile centers, and then coaching them on how change, to now the opposite. LIFE reroutes an individual's way of thinking. This program shows them that law enforcement does care and wants to help but only if they are willing to take the first step. LIFE coaches our youth on how to handle situations, the way things on social media may be misinterpreted, etc. Since the start of this program, Durham has noticed a 58% decrease in youth arrests.
Chief Durham stands by the mantra of respect, dignity, and fairness." As human beings, we want to be respected regardless of age, race, religion, etc. Durham aims to instill trust throughout the community. In order to do that, we as civilians need to also respect law enforcement. Despite personal opinions, we must acknowledge that police officers are trained individuals who are working to better our society. Durham urges the Richmond community to become involved and educate ourselves on what is happening, not only in our city but also throughout the country.
Oct. 12 - Jay Stegmaier, newly retired Chesterfield County administrator
Edited from a retrospective of his career by By MARKUS SCHMIDT, Richmond Times-Dispatch
When James J.L. "Jay" Stegmaier hung up his hat as Chesterfield County's administrator (June 30), he left a place very different than the mostly rural community where he began his career in public service 37 years ago.
Stegmaier, now 62, came aboard as a young budget management analyst, when Chesterfield was still finding its footing after the annexation of 23 square miles by Richmond in 1970 that left the county with about 77,000 residents. By 1980, that number doubled to 140,000, and continued growing rapidly to about 337,000 today.
"This building wasn't even here," he said during an interview at his office on the fifth floor of the county government complex. "There was a stoplight at Chippenham Parkway and Iron Bridge Road. You didn't see much between here and there. It was like driving down a lonely country road."
He rose to county administrator in 2007, and leaves an operation with 4,000 employees and a budget of $810 million.
"Since I started here, we have evolved into a much more professional organization ... Today, Chesterfield is broadly recognized as the national prototype for how to (make) local government better. That wasn't necessarily the case in 1979."
Before becoming administrator in 2007, Stegmaier spent 10 years as deputy county administrator for management services. Before that, he was director of the county's Budget and Management Department beginning in 1986.
"I don't think people realize how important stable government is to quality of life. But I believe it's fragile and it's never going to be any better than the quality of people who go into public service. The only way we preserve what we have is if we have people - good people - who are willing to do the right thing and serve others," Stegmaier said.
Stegmaier is proud that in spite of the downturn of 2008, he was not only able to keep Chesterfield on a steady course, but also oversaw the county's strongest period of economic development in the aftermath.
"There was a guy in the business community who said, 'Jay, just don't participate in the recession.' I thought, he's nuts, but then I realized he is right," said Stegmaier, flashing a boyish grin. "If we go on acting like it's a terrible time and we can't do anything, we're doomed. We've got to go into this thing looking at it from the perspective of where are the opportunities and take advantage of that. Changing that mind-set was so critical."
But he had a plan and, when the economy collapsed in late 2008, Stegmaier thrived in his leadership role.
"The recession was huge," he said. "But I think it wasn't as rough for us. We were able to convince a lot of people that every time is a good time to invest as long as you know what to do with it."
Stegmaier pulled together the local business community and elected officials at all levels of government. While the county had to cut 300 jobs - and 500 more in the school system - sports tourism exploded in the region in the years after the recession, Stegmaier said.
Then Amazon came to Chesterfield, creating 2,000 new jobs at a time when people in other localities were out of work. Economic development peaked in 2014 with the announcement of a $2 billion investment by Chinese firm Shandong Tranlin Paper Co., the largest greenfield project ever done by a Chinese company in the U.S.
"Our philosophy goes back to no matter how bad things are, there's always somebody out there with an idea that wants to try to get something done. Let's make sure that there's no place he can find that's better than Chesterfield County to bring his idea to life," Stegmaier said.
"It was almost like a strategic game in some ways, but that strategy for economic development was a neat thing ... to see Chesterfield just hit success after success after success."
But there are continuing challenges facing Chesterfield. The county that Stegmaier leaves is very different from the one he came to. Of the 77,000 people residing in Chesterfield in 1970, white residents made up 88.5%, and 41.2% of residents were younger than 19. Of today's 337,000 residents, 35% of residents are minorities, and 29% are younger than 19.
"Chesterfield, like the rest of the country, is reflecting changing demographics around nationality, cultural background, race and so on. All of that enriches us. That blending of cultures is a big part of what has made America such a special country over time./p>
"Our comprehensive plan needs to be stronger in terms of responsiveness to changing demographics. I don't think it is as responsive as it could be to those demands and signals that are coming at us from the social environment," he said.
"There is a lot of work in the pipeline," Stegmaier said. "I really believe that organizations have characteristics of biological, organic structures. They're constantly changing, and they are either growing and becoming stronger, or they are in decline. But they are not going to stay where they are, and Chesterfield is not going to stay in the place that it is in today as I go out the door."
"I am really going to miss the people here, but I've been living in a fishbowl for 37 years and I'm done with that," he said. "But I haven't lost a bit of my passion of making government better. I am happy to help, but I'd rather be the man-behind-the-man than be the man right now.">

Guest Speaker: March
Orlando Artze, Richmond Redevelopment and Housing Authority
By Kirtrina Baird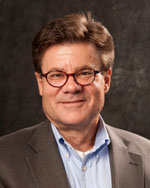 Orlando Artze is currently the Interim CEO for Richmond Redevelopment and Housing Authority (RRHA). In this role he has been very honest and straightforward. He really enjoys the job and the board is currently trying to find a permanent person for the position. RRHA was created in 1940 with three main purposes: manage public housing, administer housing choice vouchers, and serve as a redevelopment agency for the City of Richmond and for its own projects.
Artze came to America when he was eight years old as a Cuban refugee. After going through foster homes and orphanages, he was reunited with his family and they moved to New York. Living with his parents, siblings and two grandmothers in a modest two-bedroom apartment seemed like a palace to him. This experience made him realize the value of home and how important it is and what it means on every level imaginable. Growing up, he decided he wanted to be a history teacher. His first job out of college was a teacher for a junior high school in Brooklyn, New York. As much as he loved his job, he found himself getting involved in housing issues since he taught children from Latin America. He often became the person that the parents came to translate leases and documents. This made him educated in New York's landlord/tenant law and he started organizing tenant groups for the apartments to come together since they often didn't have heat or other necessities. He went to work with congressmen and the City of New York for housing in south Bronx in the early to mid-80's since there were many vacant and burned buildings.
After working with congressmen and the City of New York, Artze went to work with Local Initiatives Support Corporation (LISC), which is what brought him to Richmond. In 1990, LISC created a Richmond chapter, which is now Virginia LISC. For eight years he went to work in Washington, D.C. for LISC Southeast region and for the last 12 years Artze has been commuting to Richmond but most recently for RRHA.
Going forward, RRHA's plans include reevaluate and improve maintenance practices, promote the redevelopment of public housing which includes funding streams and transparent processes, and to also support efforts to assist public housing residents to become more self-sufficient through jobs, training, and other services.
Visit RRHA's website for more information: https://www.rrha.com/
April Speaker - Michael Paul Williams - Richmond Times-Dispatch
by, Kirtrina Baird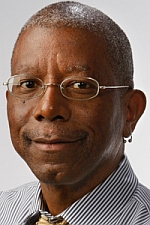 Michael Paul Williams is a metro columnist for the Richmond Times-Dispatch and aVirginia Union University alum. Williams spoke about Richmond's past, present, and future. These days Richmond has glowing press, cranes on the horizon, RVA stickers on every bumper, and citizens prouder than ever. As Williams said, "everyone is rallying behind the RVA banner, when before everyone would specify which neighborhood they were from instead of classifying themselves from Richmond!" The newly "cool" Richmond is astonishing but it is important to keep our eyes on the prize. Richmond still has a lot of work to do, and where RVA should be and could be still remains in progress.
Williams then went into a discussion about how Richmond is still divided between the white culture and the African-American culture. He went into detail about his past and present in Richmond. His point of view comes from his own struggles in white suburbia and having to deal with racial slurs and incidents growing up. He mentioned that just last week Richmond School Board renamed J.E.B. Stuart Elementary School yet Hanover County did not change Lee Davis High or Stonewall Jackson Middle Schools. Williams described the responses about changing the names as erasing history, "not an accurate telling of our past," and how "we've got to start seeing our nation in a more realistic way." But he also sees the bigger picture as this being a conversation that keeps getting pushed to the side or a change of subject. He said it seems as if Richmond always has "bigger fish to fry" yet we never seem to get around to the "battering or seasoning of those fish."
On one hand we have a city on the rise, and on the other we still have decay, violence, and pessimism. We can all see the city's potential and we wish to see its best self, but we have to start putting these conversations and ideas into action. As Williams said, "now is the time to ask ourselves, how did we get here and more importantly how have so many of our citizens been left behind?" Another aspect to his discussion is that the citizens and communities of Richmond can't thrive without the change of our minds and hearts. His presentation not only pushes our older generations to see different points of views but also opens up the conversations to those in the younger generations so everyone can be working towards change for Richmond.
April Speaker - John F. "Jack" Berry Jr.
"While you weren't looking, Richmond got cool"
by Kirtrina Baird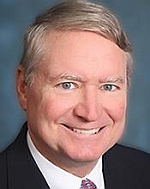 Jack Berry is a Georgetown University alum, who has been in many positions of leadership throughout his career and is currently the president at Richmond Region Tourism. Richmond Region Tourism promotes the destination and works of the City of Richmond, Chesterfield, New Kent, Henrico, and Hanover Counties. Berry presented numbers of improvements, the secrets of success, and the many awards and recognitions Richmond has received over the years.
Throughout the presentation, different numbers of growth in tourism have been tied to the secrets of success. In the greater Richmond area, our hotel sales growth is at an all time high and every year we've reach records since the recession. In comparison to Williamsburg and Virginia Beach, Jack was able to show the difference in Richmond's tourism and our unique way of attracting visitors and returning guests.
The secrets to success start with looking at the reasons why people travel. The number one reason why people travel is to visit their family and friends; it's actually 25% of our market. The second reason is for work, which in comparison to Williamsburg, Richmond is a popular spot because of the convention center and many office spaces for business meetings and conventions. And lastly is our interstate travel since we are at the intersection of interstate 64 and 95 and have about 100,000 cars passing through a day. The second secret to success is happy customers. According to tourism data, 93% of visitors plan to return and 59% of those will return in the same year. Lastly, the third secret to success is food. Food is now the driving force that brings people to travel. As Berry said, "food is hot and drinks are cool," Richmond has been on the rise with our unique restaurant scene, endless craft beer selection, and mass amounts of options for activities. Richmond has 900 restaurants, not including chains, 32 breweries, and is a "great inventory of attractions."
Along with these secrets of success, Richmond has been a top destination: a number one summer travel destination, Women's Walkable girlfriend getaway, city to visit, and many other accolades throughout the past few years. Richmond is bursting at the seams with things to do and see. Our tourist scene is becoming a big part of Richmond and is constantly growing the economy and community. In addition to all these wonderful things Richmond already has to offer, we now have the VCU Contemporary Art building, Winter Fest at Kings Dominion, and many more attractions on our horizon.
June Speaker - Matt Thornhill
Winning Communities of Tomorrow
Matt Thornhill is a founder and president of the Think Tank Institute for Tomorrow, he has done work for/with: Google, Lowes, AARP, Walmart, and the list goes on. He's been featured in many known magazine columns such as the Washington Post, New York Times, Time, and Business Weekly. Before his position as president and founder, Thornhill worked on Southern Institute of Research (SIR), now known as Institute for Tomorrow, the Boomer Project and Generations Matter. Over the years, Thornhill has been mastering the art of strategic marketing and research on understanding the trends that matter to people and how to sharpen them for their companies. During this time, he found the different ways cities compete with others to attract the younger generations and be connected with them.
How does this relate to Richmond? Well, Thornhill described Richmond's future as something we already know, the trends that are already happening, the change is here and Richmond is in no shape or form what it was ten years ago. In regards to the trends, he said, "Today is already different from yesterday, so if we're just thinking the same way as ten years ago then we're already behind." Transitioning into how to move forward to Richmond's future, trends is the best way to figure out where to go and what to do next. People make trends happen and they're the change agents since, "the people are shaping them." After describing different Meta trends and how different steps that could benefit our city, Thornhill concluded with the presentation with the idea that we as a community have to work together to move forward and help Richmond prosper. Monument Avenue being a big issue in Richmond, it could be a good first step to our process of overcoming our issues.
Social Media: @Winningtomorrow Presentation: text 66866 "Tomorrow" and the full presentation can be sent to your email!
For more information: https://www.sirhq.com

___________________________________________________________