Speaker Summaries
SEPTEMBER SPEAKER - Mayor Dwight Jones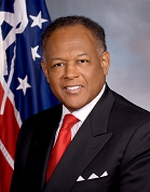 By Lindsey Wright
On Wednesday, September 18th, Mayor Dwight Jones spoke to the Richmond First Club regarding future economic development as well as current issues like the decentralization of poverty and a focus on capital projects and tourism.
Mayor Jones spoke about a $40 million dollar deal with Bon Secours, which will bring jobs and expand the tax base with an eight year contract. It is anticipated that the Redskins training camp will bring 150,000 new fans as well as business opportunities for restaurants and retail. His focus is to encourage new business with the Redskins training camp as well as the construction of the Gateway Plaza which will be the new headquarters of McGuire Woods LLC. Mayor Jones also plans to make Richmond a "cycle friendly city" which includes having the World Cycling Championships come to Richmond. This proposal is expected to have up to a $135 million economic impact on the city's overall economic health. The mayor wants to establish Richmond as a brand. An "up and coming city" that is defined by its past as well as its present.
Education is a "hot button issue" in Richmond. The discrimination of suburban schools, looking for a new superintendent and the private sector being involved in public education are a few of the major issues that the mayor discussed with Richmond First Club members. Mayor Jones is "looking forward to building the best Richmond we can" through evolutionary public education and radical intervention from the Richmond school board to change middle school graduation rates, truancy numbers and the migration of families with middle school aged children. There are currently two new elementary schools under construction as well as a new middle school and new high school.
Mayor Dwight Jones discussed some long term goals for the city of Richmond, including a $33 million gap filled without layoffs and furloughs. A twice a year tax collection will allow the Richmond government to run more efficiently, so that they can focus on capital projects and tourism. The Mayor wants to make Richmond a destination by continued investment in street resurfacing, bridge improvement and an emergency communication system.
June Speaker: Robin Nicholson, Virginia Museum of Fine Arts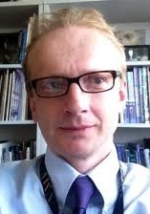 By Larry Hancock
On Wednesday, June 12th, Robin Nicholson spoke to the Richmond First Club regarding the Virginia Museum of Fine Art's (VFMA) favorite past exhibits and introduced some exciting future plans. Mr. Nicholson currently serves as deputy director for Art and Education at the VFMA.
The VMFA houses a remarkable permanent collection of more than 23,000 works of art from almost every major world culture. The mission of VMFA as stated on their website "is a state-supported, privately endowed educational institution created for the benefit of the citizens of the Commonwealth of Virginia. Its purpose is to collect, preserve, exhibit, and interpret art, to encourage the study of the arts, and thus to enrich the lives of all."
Mr. Nicholson spoke on how the VMFA is fortunate to have a magnificent building as well as roughly over 500,000 visitors annually. One little known fact is that the museum is the only art museum in the United States which is open 365 days a year. In addition, VMFA is currently one of the top 20 comprehensive art museums in the United States as recorded by The American Association of Museum Directors. VMFA's art reference library is also the largest in the Southeastern United States, with the largest total number of volumes as well as artist files, auction catalogue, journal holdings, scrapbooks documenting museum history, an archive that documents institutional history, and an extensive rare book collection.
VMFA saw the largest expansion in the museum's history in May 2010. The VMFA completed a four-year expansion project which added more than 165,000 square feet to the museum's previous 380,000 square foot building. Another major change planned by museum officials concerns the historic Robinson House adjacent to the museum. The plans are to turn the building into a regional visitor center by the summer of 2015.
VMFA regularly hosts unusual and spectacular exhibitions. Some recent ones have included the Chihuly glass sculptures and an extensive body of works by Picasso. Some future plans will include an exhibit of Hollywood Costumes and a rare Chinese exhibit of works from the Forbidden City. Check VMFA's website (www.vmfa.state.va.us) for more information and a complete list of exhibits.
MAY SPEAKER: Where Did Freedom Come From?
Guest Speaker: Dr. Ed Ayers, president, University of Richmond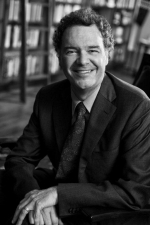 By Dana Franson
In May, the Richmond First Club was fortunate to welcome Dr. Ed Ayers from the University of Richmond (UR). Dr. Ayers has been the president of the university since 2007, but began his academic career as a history professor and continues to enjoy teaching at UR today. The speaker has written numerous books and articles related to the American South, a subject he is very passionate about. At the meeting, Dr. Ayers spoke about the Civil War, its impact on our nation, and Virginia's role in that conflict.
South Carolina seceded from our nation, setting off the tumultuous conflict. Dr. Ayers shared that South Carolina made the decision to secede after Abraham Lincoln was elected as president because the state feared he would take action against slavery. The speaker said that Virginia resented South Carolina for making that move and forcing them (Virginians) to act on the issue of slavery. Virginia was the largest slave state in the Union, but was not ready to separate because of the issue.
As Dr. Ayers explained, Virginia, and in particular Richmond, was the center of the slave trade and 80% of goods were produced by slave labor. What many people don't realize, is that President Lincoln was willing to take slavery off the proverbial table as late in the war if it meant ending the conflict.
The speaker was able to link his discussion of the past to our current theme of regional cooperation. He said that he believes the city and counties should be recognized as one entity; that the city is ready to "come back into its own" and has many riches to share with the area. He suggests that having one entity would promote greater cooperation and successful results for all.
April speaker - Wilson Flohr, CEO, Richmond 2015
by Larry Hancock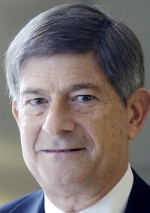 Wilson Flohr, CEO of Richmond 2015, spoke to the RFC on April 10th, 2013 about the international cycling event coming to Richmond in September 2015. Mr. Flohr's experience includes marketing manager at Walt Disney World, serving as the general manager for Kings Dominion and Carowinds as well as serving on many local boards including as chairman of the Richmond Chamber of Commerce. As the CEO of Richmond 2015, Mr. Flohr is in charge of the organizing and planning of the event. Thus far, Mr. Flohr and his planning committee have raised $21 million for the event - primarily through sponsorships.
According to Richmond 2015, "The World Road Cycling Championships (Worlds) is cycling's pinnacle event, held annually in an international city as chosen by the Union Cycliste Internationale (UCI) through a competitive bidding process similar to the Olympic Games." This will be a nine-day event, featuring 12 championship races including those for Elite Men and Women, Under 23 Men and Junior Men and Women. It is an unusual opportunity for the athletes to compete for their country, much like they do during the Olympic Games. Athletes have the opportunity to compete in three different disciplines including the traditional Road Race, the Individual Time Trial and the recently introduced Team Time Trial. The world champions are recognized in each discipline. This event is one of the great global sporting events. It is estimated to be covered by more than 500 media outlets from around the world and broadcast live to a global audience of more than 300 million people."
In addition to being an international event, Richmond 2015 will have a great economic impact on not only the City of Richmond, but also the surrounding counties. For example, the cycling event is estimated to bring 450,000 spectators, a TV audience of 300 million and tremendous tourism and economic development opportunity for the region. "Richmond 2015 is more than a bike race," stated Mr. Flohr, "it is an event focused on culture and a catalyst for transformational change."
March speaker - John Vithoulkas, county manager, Henrico County
by Dana Franson

John A. Vithoulkas, county manager for the County of Henrico, updated the RFC on the state of the county on March 13, 2013. Mr. Vithoulkas was born in Greece, attended school in the US and interned with in Gastonia, NC. He has served in Henrico since 1993. Mr. Vithoulkas has served in many roles for the county including budget director and finance director until assuming the position of county manager.
When speaking about Henrico County's short term goals, Mr. Vithoulkas stated that diversifying demographics was at the top of the list while the county's long term goals involve regional collaboration and as well as improving infrastructure. It was stated that another short term goal is "Fiscal in origin," but ultimately the goal is to strengthen and preserve. In reference to Henrico's demographics, Mr. Vithoulkas stated "Henrico's diversity is still growing, but has slowed from past years." The county as a whole is trending towards becoming more urban. The county's population is becoming younger yet older at the same time. The population has increased by over 44,000 from 2000 to 2010, and the western portion of the county has had most growth.
Currently Henrico receives revenue in a variety of ways - some of these being the real estate tax and State of VA revenue for schools. In piloting the fiscal ship, Mr. Vithoulkas stated that $115 million has been cut over the past four years and $33 million of fixed costs have increased for FY15. To compensate for a drop in the Fund Balance for FY 2015, a proposed meals tax is in the works. The meals tax would generate $18.5 million in revenue. Mr. Vithoulkas stated that "204 locations statewide impose one already" and "40% of new revenue generated would be from new residents."
Mr. Vithoulkas ended the lunch presentation by focusing on Henrico County's long term goals. The vision for the county is to become more urban, use roadways as economic development tools, and to increase regional cooperation. Mr. Vithoulkas believes we have a region with greater cooperation in which Henrico has experienced economic growth and has an exciting future. Mr. Vithoulkas concluded with the two key questions, "What will the next 20 years bring?" and "What will the students do?"
February 2013
By Louis Matherne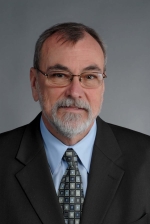 Joseph H. Seipel, Dean of VCU School of the Arts
Joseph H. Seipel, Dean, updated the RFC on plans for the VCU Institute for Contemporary Art (ICA) at its lunch meeting on February 13. To be located at Broad and Belvidere Streets, ICA will be a new gateway to the university and the City of Richmond. Award winning architect Steven Holl designed the 38,000 sq ft, three floor building for maximum flexibility in presenting the latest visual art, theater, dance, and film. ICA will be funded entirely with private funds, and two thirds of the needed $32 million has already been raised. Ground breaking is expected in 2014 with a target grand opening in 2015.
VCU Arts is ranked #1 among public arts and design graduate schools in the United States. ICA will add to this standing by encouraging the power of creative thinking for students, the university, and entire community. Dean Seipel reported that ICA will have a full catered kitchen and invited the RFC to hold lunch meetings there in 2015. We certainly look forward to that!
January 2013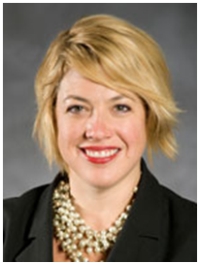 Jennifer L. Thompson, Ph.D., VCU Wilder School of Government
On January 16th, Jennifer L. Thompson gave insight into both the General Assembly session and the upcoming governor's race. Mrs. Thompson is currently a professor and director of external relations at the Wilder School of Government and Public Affairs at Virginia Commonwealth University.
Mrs. Thompson started her career at Saint Louis University in 1996 with a law school degree specifically in international law. Up to this point, she had never pursued a political degree. The point at which she started getting involved politically was when she volunteered for the campaign of Jim Talent of Missouri. Presently, Missouri is a swing state but is moving from a conservative state. Mrs. Thompson used this example to show how Virginia is similar - it has been a conservative state, but it is becoming more of a swing state.
The meeting was started with the topic of the 2012 presidential race as an overview. Her research demonstrated how Virginia has become a swing state. With this introduction, the question was posed, "What does this mean for 2013?" In terms of counties that have the greatest implications for outcomes, it always comes down to five. These counties, chosen on the basis of percentage of voting totals, include Fairfax, Loudon, Prince William, Chesterfield, and Virginia Beach.
For the 2013 gubernatorial race, Mrs. Thompson explained how states experience stages of "on" and "off" referring to how many voters come out and vote. During the "off" stage, only highly motivated people will come out to vote. Due to this fact, she advocated the importance of grassroots movement for a candidate.
The key factors for gubernatorial races include whether there is a convention or a primary, polling, fundraising, grassroots/turnout, and the issues. Ultimately in the race between Terry McAuliffe vs. Ken Cuccinelli, Mrs. Thompson predicts that it is going to be neck to neck, however, she predicts that McAuliffe will raise more money.
December 2012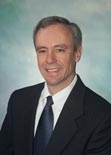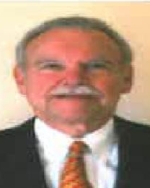 Skip Jones, Jerry McCarthy and Robert Shafer, former presidents, RFC
By Larry Hancock
On December 12th, the RFC was honored to have three of our past president talk about regional cooperation in the Metro area. The three past presidents were Jerry McCarthy, Skip Jones, and Robert Bob Shafer.
In the opening remarks, Mr. McCarthy spoke of how Mr. Jones and Mr. Shafer had been friends for quite a while. In the years serving, he spoke of how each of the three strove to increase regional cooperation and that the issue was at the forefront. Mr. McCarthy also spoke of how the RFC's rich history can all be found at the Library of Virginia.
Though regional cooperation has a ways to go, Mr. McCarthy spoke of how the cause got a big boost with the Hahn Commission (1967) - a group that looked at the problems facing Virginia metropolitan areas. During his time as president, a series of recommendations were proposed in which the state could work with localities to achieve mutual needs and solve problems using area resources. Mr. McCarthy went on to say that regional cooperation still has not been a reality for service oriented districts. On this matter, Mr. McCarthy stated, "Richmond First Club is instrumental in creating a positive environment, where regional cooperation is more important than ever."
During the meeting, the question of what is the pathway to more county cooperation was discussed. Mr. McCarthy reported how each county represents a particular constituency and is not accountable to any other county. This is in part where the trouble lies. He went on to state, "We are still living in a society from the 18th century. During my time as president, I asked various people in politics two questions: Would you consider consolidating during your term? (And the answer was usually no.) and would you be in favor in consolidating in future? (Here the answer was usually yes)."
Mr. Shafer spoke of the idea that every county wants to "protect its turf." The pathway is thus gaining cooperation in the private sector. Mr. Jones commented how in the past, cooperation from big CEOs was important during his time as president. Since then, however, all the major banks in Richmond have moved to Charlotte. Likewise, he agreed the pathway to more cooperation among counties was perhaps through private entities.
November 2012
By Larry Hancock

Ralph White, manager, James River Parks System
Ralph White spoke to the Richmond First Club regarding the James River Park System's impact on the Richmond area. Mr. White has proudly protected and maintained our James River System from 1980-2012.
Mr. White began by speaking about how our river system works. "We are the people of the river and the river is our resource," stated Mr. White. He also reported that Richmond and the river are two entities intertwined. We are a city with many great resources. In addition, we are so close to a river system, and we are also close to the mountains. Raw materials and intuition helped America evolve into the country it is today. When we took energy from the river we had larger mills, however, taking the water out of the river lead to other issues.
Many people may not know this, but the rocks in the James River host a variety of ecosystems. Mr. White discussed how the water flowing over the rocks oxygenizes the water. In oxygenizing the water, a stable system is created in which organisms can grow. Algae are organisms that thrive along the James River. How our ecosystem works is that the sun produces the algae and producing algae provides insects with the nutrition to survive. Fish then, in turn, feed on these insects. Mr. White noted, "behind every rock is at least one fish."
Our James River Park System also hosts a variety of animals that make our city unique. For example, according to Mr. White, "Richmond is the only capital city in the lower 48 states that has bald eagle nests. Juno, Alaska is the only other city that compares to us in this respect."
Mr. White reported that in 1972, when the James River Park System opened, it was not a great success. This was because the river was full of trash and had a reputation of being filthy and unsafe. However, the park system went from the fifth filthiest river to one of the best during Mr. White's management. This was accomplished by laws: Social Security and the Clean Water Acts. Also, what helped the James River Park System were altruistic people, such as Jack Keet and Joe Shaffer, who bought the islands in Richmond and gave them to the city.
Mr. White was hired in January, 1980, the same year President Reagan was elected. At that time there was a reduction in government spending, so Mr. White was the only staff person for the entire river system. However, he noted that during this time there was, "great profit in poverty." To boost the image of the park, pamphlets were given away at the I-95 and I-64 rest stops. During Mr. White's time as James River Park System manager, the park system has gone from two to 20 parks. Due to low funding, the park is managed with public funds which currently are used to oversee 600 acres with only three full time employees. Mr. White will retire in early January, 2013 and his service on behalf of the James River will be cherished for all time.
October 2012
By Larry Hancock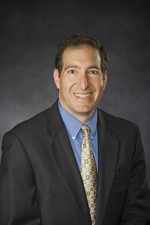 Dr. Kenneth Kahn, director, VCU daVinci Center for Innovation
On October 10, Dr. Kenneth Kahn spoke to the Richmond First Club about innovation and how it impacts everyone. Dr. Kahn has served on a variety of product development teams for companies such as Coca Cola, Lego, Proctor and Gamble and Honeywell.
Dr. Kahn spoke about the VCU daVinci Center program stating that it was officially started in 2007 by deans of the business, arts, and engineering schools at VCU. He also stated that the purpose of the program was to create a new experience at VCU that gives the university an innovative edge. Students who enter the program can either get their certificate in Product Innovation or they can go for a Masters in Product Innovation.
The daVinci Center program starts by having students take a basic seminar in product innovation. In this class, they get a chance to hear from innovative leaders. The students will then take classes outside of their major. For example, if the student is majoring in business they will take a basic engineering and art class. For the final requirement to get a certificate, the student will take the capstone daVinci project class. In this class, a group will work on a project team and work first hand with a company making the class a real world experience. Some companies the teams have worked with in the past are MWV, Science Museum of Virginia, and Pfizer.
In addition to speaking about the daVinci Center classes, Dr. Kahn discussed the nature of teams and how that can impact a company. He explained the main challenge of having teams Dr. Kahn said was that, "we deal with the problem of silos." What he meant is that it is often difficult to get team involvement from different academic perspectives. He proposes that to be well rounded, one should be like a "T-shaped" individual. This allows a person to work with a team from a variety of different technical backgrounds.
Ideas are the outcome of creativity. However, innovation is the implementation of those inventions and ideas. If a team is carefully formed, this can allow them to create ideas then use innovation correctly. If the process is done properly, the possibilities are endless. If readers are interested in the daVinci Center and how they accomplish these goals, please check out the website at: http://www.davincicenter.vcu.edu/.
September 2012
By Larry Hancock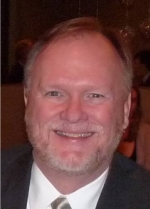 Mark A. Olinger, Director of Departmant of Planning & Development Review, City of Richmond.
At the September 12 meeting, Mark A. Olinger spoke to the Richmond First Club regarding the Richmond Riverfront Plan. Olinger highlighted how important our rivers are to the city, but he noted that in order to achieve a greater river experience, a restoration plan neds to be in place.
The Richmond Riverfront Plan is an comprehensive development plan to improve key points on the Richmond Riverfront. Olinger stated, "The purpose of the Richmond riverfront plan is to create a conceptual design in order to guide the future direction of the downtown Richmond riverfront on both sides of the James River." The pivotal places included in the plan are Belle Isle, Brown's island, Tredegar Green, Manchester Green & Terraces, Mayo's Island, Shockoe Landing, Chapel Island, Trigg Cove, Downriver, and Ancarrow's Landing.
Each pivotal place of the river retains a character that is unique to each location. For example, Belle Isle has an urban wild character while Ancarrow's Landing has a riverfront wild character. One question that people often ask is,"If you plan on bringing more people to the river, will that not change the character of the place?" In response, Olinger spoke of how the plan is structured in order to make sure each character of the riverfront is held in tact. However, the purpose of the plan is to create "a single, unified, cohesive system."
Brown's Island is a main attraction for the City of Richmond. One of the key focuses is to make the river resource more available to the community. This focus will be achieved by using the landscape that is there now in order to use it to its full potential. Instead of rocks on the river bank to help prevent river overflow or drainage problems, terraces would be put in place. With this new addition it would allow visitors to sit along the river.
The Department of Planning & Development Review is hoping for approval and adoption of the plan so work may begin as early as later this year. The development of the plan is estimated to be completed in 2016. One priority that the Department of Planning is making is to ensure that Richmond is ready to go for the 2015 World Cycling Tour.
One question asked following the presentation was, "Do you have money in your budget to put together a group of people in city council to advocate for the plan?" Olinger responded, "This is not a part of the budget." However, he does go on the road to talk to people, but a council body is in place. A second question was, "What can be done with surrounding counties?" Olinger responded, "The surrounding counties are excited. There is a group of city and regional people who are starting to talk about regional issues dealing with the river. In fact their first meeting is in the next 30 or 45 days." A third question was, "What is the plan to clean up the river?" Olinger responded, "While the riverfront is a physical plan, community awareness needs to be to not litter."
June 2012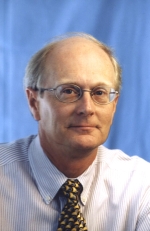 Chuck Epes, assistant director of media relations & communications, Chesapeake Bay Foundation
At the June 13 meeting, Chuck Epes, spoke to the Richmond First Club about the preservation of the Chesapeake Bay. Epes stressed the importance of taking care of the bay and its tributaries so that our generation and future generations can enjoy the fruits of our labor.
The Chesapeake Bay watershed (land mass that drains into the bay) is unique because it is 64,000-square-mile and includes parts of six different states. It goes as far north as New York, south to the Virginia capes, and as far west as West Virginia and is home to more than 17 million people. The average depth of the bay is 22 feet. Due to its shallowness, it allows sunlight to penetrate down through it to the bottom of rivers and creeks and the sunlight allows underwater grasses and plants life to grown. Underwater plants and grasses feed and provide shelter for crabs, oysters, fishes and other critters and allow them to flourishes. While the depth is considered to be positive, it is also negative in the aspects that a little pollution goes a long way. Every summer the bay loses 40% of the bay that critters need to survive.
In 1600, the bay was deemed by Captain John Smith to be abundant with large amounts of fishes, crabs, oysters, etc. and that the water was also clear, even transparent. Today, however, the water is not nearly as rich as it once was. In 2010, a report was prepared that determined the condition that the bay. At that time the bay scored a 31 - which is considered a D+ on the grading scale based on levels of pollution, nature of habitats, and health of wildlife.
The CFB's goal is to reduce nitrogen, phosphorous and dirt from the bay. Epes talked about putting the bay on a diet of sorts. It has been calculated the maximum amount of pollution the bay can maintain on a daily basis and survive. The state of Virginia has submitted a Watershed Implementation Plan that projects to get the bay back to 100% in the year 2025.
Not only is it in our individual best interest to help to keep our bay clean, but it will also help our economy by providing more jobs. If you are interested in doing your share to help save the bay, please visit the CBF website at: http://www.cbf.org/.
May 2012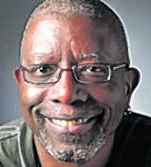 Michal Paul Williams, columnist, Richmond Times-Dispatch
In May, the Richmond First Club was pleased to welcome Michael Paul Williams from the Richmond Times Dispatch. Williams has been with the RTD for 30 years, from the time when Richmond had two daily newspapers. He survived the move from two daily papers to just one, the Times-Dispatch, which was just recently sold to Berkshire Hathaway. When the two newspapers became one, Williams was told he and others needed to reapply for their jobs. Williams did more than reapply, he demanded he be given his own column, and he got it. He said he found his voice when he was given the opportunity to infuriate readers, something he continues to try to do today. What may infuriate some intrigues others and it was intrigue that Williams brought to the RFC. In a year of highly contested elections, Williams spoke on a topic that should concern everyone in Virginia and that is the disenfranchisement of felons. Virginia has some of the toughest voting laws in the country, one of five states that does not return voting rights to felons upon completion of sentences. Only an act of the governor can return voting rights to convicted felons in Virginia. Over 378,000 people do not have the right to vote due to this restriction, something Williams and many others feel is counterproductive in rehabilitating convicted felons. In Virginia, one in five African Americans cannot vote due to a felony disenfranchisement, one in four of those are men. There are many who feel Virginia's voting disenfranchisement is the modern day version of Jim Crow laws. Williams feels the voting disenfranchisement in Virginia is cruel and unusual punishment and is working tirelessly to right this wrong.
Michael Paul Williams has provided the following which is his actual presentation from the May Meeting.
April 2012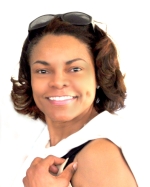 Rita McClenny, president and CEO, Virginia Tourism Corporation
Virginia, Richmond in particular, was the center of a lot of excitement last Fall when Steven Spielberg filmed the upcoming Lincoln movie in our borders. Lincoln was not Spielberg's first time filming in Virginia, he had previously filmed two other movies here. At April's meeting of the Richmond First Club, Rita McClenny, president and CEO of the Virginia Tourism Corporation shared with us all that Virginia has to offer for film projects and the work that goes into having projects filmed here.
The Virginia Film Office raised $344 million in 2010 for the bottom line of Virginia's state budget from revenue brought in by film projects. Ms. McClenny informed us that "it takes an entire community" to facilitate a film project. The Virginia Film Office reads many scripts and trade publications to determine what projects they think might be a good fit for Virginia. Once a project has been pinpointed, typically based on creativity and budget, the film office works to attract the project to our state. The Film Office and Tourism Corporation also work closely with episodic television producers to choose Virginia for their film sites. Virginia has the ability to look like many other locations, not just Virginia, so the offices work hard to lure projects to our borders. These projects not only promote Virginia but also our economy, which has benefits well after a project is completed. Ms. McClenny explained that once Lincoln is released, Richmond and other locations in Virginia will offer tours of the film sites and other hot spots from the project, bringing in more revenue. The Virginia Film office is working on many exciting projects, in particular the new sequel to Dirty Dancing, in hopes of making Virginia the place to be for films.
March 2012
Dr. Gary L. Rhodes, for the past 10 years president of J. Sargeant Reynolds Community College, spoke of the college's mission for today and the future in an address before the RFC on Wednesday, March 14, at Willow Oaks Country Club.
At 21,000 students, J. Sargeant Reynolds is the third largest of Virginia's 23 community colleges spread over 40 campuses. Reynolds has three campuses: on Parham Road in Henrico County, in Goochland County and in downtown Richmond, Dr. Rhodes pointed out. A fourth campus near Varina in Henrico County is in the planning stages.
Most of the students come from the five-county and city of Richmond metropolitan area, though 85 different countries are represented in the enrollment. They are taught by 60 percent part-time and 40 percent full-time faculty. Three hundred scholarships are offered, "but we need more," Dr. Rhodes said.
Reynolds' growth is the highest for any community college in the state system for the past year, yet state funds per student have fallen to exactly 1/2 that of over a decade ago.
He cited more annual figures for the college: it offered 90 degrees and certificates, workforce development and training to 14,000 employees and dual enrollment courses for 2,000+ high school juniors and seniors.
Dr. Rhodes pointed out that a chief goal of the college is accessibility. "25 percent of our enrollment are first-generation students." And, it's affordable. "Our tuition is one-third of what the state's four-year colleges charge," he added.
The three main segments of the college's mission are: (1) preparing students for transfer to 4-year colleges and universities. JSRCC is the largest feeder institution to Virginia Commonwealth University and offers course through Old Dominion at JSRCC, (2) offering career programs (the college offers more than 90 credit programs and (3) workforce training. JSRCC merged its workforce training with John Tyler Community College to form the Community College Workforce Alliance which provides workforce training to the greater Richcmond region.
Dr. Rhodes said J. Sargeant Reynolds also offers what he calls a middle college program for people who have dropped out of high school, but who want to return. "We have 550 in this program," he added. The need is tremendous with the program being limited 100 seats a year and more than 550 applicants last year for the program.
Does the college plan on offering intercollegiate athletics? "We're looking at it. We're also in the process of creating a mascot."
Any chance that J. Sargeant Reynolds will become a four-year college? "No chance," Dr. Rhodes added. "We have found a successful niche."
February 2012

The RFC was pleased to welcome John Adams, CEO of The Martin Agency, and Dr. Tom Shields, director of the Center for Leadership at the University of Richmond. Both of these men are prime examples of what leadership is and should be today. Mr. Adams has been with The Martin Agency for 37 years and has been a part of many award-winning campaigns. He told listeners that most people want to live a life in which significant things are done and that a good leader can help them do that. A good leader will introduce people to better choices in their lives. The language a leader uses has a lot to do with the hopes and aspirations that he or she creates. In the workplace, Mr. Adams thinks that a good leader will not focus on an area of weakness, but will instead focus on a person's strength and help him or her excel at it. He closed by saying that it is most important to say thank you; that all people live for acknowledgement and appreciation. It is important to know that someone recognizes the hard work being done and that it is appreciated by people who matter.

Our second guest was Dr. Tom Shields from the University of Richmond. Dr. Shields said that there are people who are just born leaders, but that it is possible to foster excellent leadership skills in those who are not natural born leaders. He pointed out that being a leader is different than practicing leadership. He explained that important leadership skills to develop are creativity, vision, relationships, understanding values, understanding character, and especially listening. He thinks that schools today do not understand the importance of leadership; that teaching leadership is done by doing and not testing. It is important for teachers today to bring the leadership skills he mentioned into their classroom in order to foster leadership in their students. Our meeting closed with an important statement from our member, Rayford Harris, Sr. when he said that a leader is someone who demonstrates courage without fear. Our guests agreed with his assessment.




For the majority of today's society, the media plays a significant role in our daily lives. Whether we get our news and information from television, radio, newspapers, or the internet, we are bombarded by the media at almost every turn. The onslaught of media becomes even more intense during an election year and 2012 looks to be more intense than ever. While our local media covers the national race, their current focus is on the Virginia General Assembly, which is now in session.
Danny Finnegan, editor of the Richmond Times Dispatch, has had to deal with changing media outlets and shrinking budgets when covering this year's General Assembly. The Times Dispatch no longer has state bureaus, but still has to cover the entire state. Finnegan has four reporters assigned to the General Assembly in order to ensure readers get the necessary information. Public Radio also has a presence at the General Assembly. Anne Marie Morgan, bureau chief of Virginia Public Radio, informed RFC members that Virginia Public Radio is the last broadcasting outlet from Virginia that covers that Capitol full time. Morgan let us know that 1/3 of radio news reporters have lost their jobs and that many stations cut their news staffs in order to pay for national programming. Virginia Public Radio covers the General Assembly daily so that their listeners have a place to receive news of the events of the day. In association with Virginia Public Radio, PBS was the only channel in the area that carried the Governor's State of the Commonwealth Address. The Richmond Times Dispatch streamed the speech online.
The internet and cell phones have changed the way everyone receives their news. How do local media deal with the changes? According to Don Richards, vice president of Raycom Media, cell phones and computers are the biggest challenges to television news. All media outlets are adjusting how they operate in order to compete with the internet. The Times Dispatch offers an ipad and kindle app. Radio is able to reach listeners in their cars, capitalizing where television, newspapers, and internet cannot. All of our local outlets offer those of us in the Richmond area many opportunities to keep abreast of the news and the RFC appreciated their representatives meeting with us in January.
December 2011
We all know that 2012 will be quite a year for politics. With a heated Presidential election capturing the nation's attention and an exciting Senate election taking place in Virginia, the elections will be a topic people will be talking about for months to come. The RFC invited Dr. Daniel Palazzolo, political science professor from the University of Richmond to discuss politics; both national and local including the recent state elections as well as the upcoming national elections.
The recent state elections in Virginia featured an important shift in power for the state Senate. After many years, Democrats lost control of the Senate in November, with the Republicans winning to gain an equal number of seats. With the lieutenant governor holding the tie breaking vote, Republicans finally gained control in both houses of the General Assembly. Dr. Palazzolo believes that the Republicans will maintain control for years to come. He said that our recent elections reaffirmed the direction in which Governor Bob McDonnell is trying to lead the state. Dr. Palazzolo had some interesting insight into Governor McDonnell's position nationally within the Republican party, stating that he has potential to be on a short list of vice presidential candidates for the Republican nominee. Virginia's new position as a swing state nationally brings a lot of attention to both the governor and the party in power. Dr. Palazzolo said that Virginia will once again be a state to watch in 2012.
Dr. Palazzolo is unsure of who will win the Republican nomination for the 2012 Presidential election, but agreed with RFC members that it will be quite a battle. He believes the main competition will be between Newt Gingrich and Mitt Romney. He said that Gingrich has a high tolerance for risk and is willing to take many in order to gain position. He said that while Ronald Reagan was a very popular president, he never tapped into the grassroots voters, something that Gingrich is extremely adept at doing. Regardless of who the nominees are, 2012 will be an intense year for elections. The RFC is looking forward to the elections as well as the discussions that are sure to stem from them.
November 2011

With every new year, we all get another year older. The population as a whole is aging, and aging rapidly. Do we, as a society, understand what that entails, and are we ready? R. David Ross, representing the Older Dominion Partnership, and Sara Link, director of Older Adult Initiatives, spoke to the RFC to let us know what we need to do to be ready and to assist our aging population.

The Greater Richmond area will have twice as many older adults in 2030 as there are today. The number of older adults will surpass the number of school aged children by 25%. Both the United Way and the Older Dominion Partnership agree that there is much to be done to care for our seniors. One area that needs to be addressed is Health Care. A large number of the senior population will suffer from chronic diseases such as arthritis, diabetes, and obesity. Approximately 10% of the Baby Boomer population report difficulty in affording necessary medications, 1 in 20 report not taking prescribed medications because they cannot afford them. About 24% of seniors report they have not visited a dentist in the last two years. Retired seniors tend to live on a restricted budget and health care needs to be affordable.
Housing is also an area of concern for seniors. Many want to remain in their homes instead of moving to retirement communities. Using a concept known as "Universal Design," houses can be retrofit to make remaining in one's own homes a reality. Widening doorways, installing ramps, adding benches and handles to bathrooms and showers make it easier for seniors to live comfortably and safely. In many cases, remaining in one's own home is more cost effective as retirement homes can be quite costly. Many seniors are now working longer than they anticipated they would in order to make ends meet. Avoiding costly retirement communities in order to stay in the comfort of the home is an attainable goal.
Through the United Way and the Older Dominion Partnership, Richmond is preparing to be an Age Wave Ready Community. The goal is to keep seniors engaged in the community and utilize them as the important resource that they are. To do that, we need to be "advancing the common good", creating opportunities for our seniors to remain active within our community and doing what we can to assist them in living comfortably. By studying other Age Wave Ready communities, the Greater Richmond area is preparing for a growing senior population.
October 2011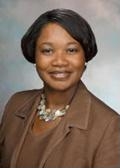 Hanover County Schools has a reputation for loyalty amongst its superintendents, and Dr. Jamelle Wilson is the latest to carry on the honored tradition. Dr. Wilson is only the 12th superintendent in Hanover County since 1784. A native of Spotsylvania, Dr. Wilson was the first in her family to attend college, completing her studies at the University of Virginia.
Dr. Wilson has spent most of her career in Hanover County Schools, beginning as a teacher. She moved up the ranks first as an assistant principal and finally, after eight interviews she earned her coveted position of principal, taking the position at South Anna Elementary School. After several years, she continued to move up within Hanover Schools, becoming an assistant superintendent. Now, as superintendent, she continues her career to make Hanover County Public Schools one of the top school systems in the state of Virginia.
This superintendent feels that she leads her school system most effectively through "an example of care, knowledge, and passion" for what she does. She feels that "if you're not passionate about what you do, how can you lead other people?." Dr. Wilson leads by example and works hard every day to continue building relationships with her staff, her students, and their parents. She recognizes the value of community involvement and encourages it as often as possible.
Through her "Principal for a Day" program, local business leaders step into the role of principal for a day to experience duties performed by a principal on a daily basis. In exchange, the principal will then spend a day shadowing the executive. By doing this, both the business leader and principal learn different aspects of leadership that help them in their respective roles.
The mission of Hanover County Public Schools is "to assure a quality education for (our student's) success in a changing world." The school system is on track to complete that mission. Hanover has an on-time graduation rate of 94.3%. Also, Hanover is first in the state with a low drop-out rate of 2.3%. Dr. Wilson credits part of that success to the creation of the Hanover Center for Trades and Technology as well as the Georgetown Center for alternative education. Having alternatives for their students encourages the students to continue their education. One hundred percent of Hanover schools are fully accredited through their fine SOL scores. Dr. Wilson looks to continue the success of Hanover schools through her position as superintendent and is up to the challenge.
September 2011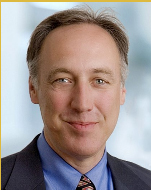 John Martin, president and CEO of the Southeastern Institute of Research, presented his views on cultural and demographic trends in the United States. The population of the United States is growing steadily and is projected to be at 400 million plus by the year 2040. Mr. Martin spoke of an expanding community footprint with a shift to urban living. That shift is already occurring in today's population with more men and women from rural communities leaving those communities for larger cities where there are more employment opportunities. Many are leaving their agricultural roots in search of jobs and a more fast-paced lifestyle. As Mr. Martin pointed out, we are squarely rooted in the age of technology and it is the younger population leading the charge. He asked the Richmond First Club how many people in the room had a smart phone. Over half of the room had that technology currently at their fingertips, and those who didn't are most likely members of a generation that does not feel the need to have the latest information in the palm of their hand. Mr. Martin spoke of the growing trend of "personal empowerment." Social media rule the world, allowing society to share every moment of every day not only with friends, but potentially with the world. Sharing their personal habits allows corporations to target consumers with what they think they want and what they think they need. Many in society now get their news from online sources, making them "as powerful as a newspaper." With this we as a society are becoming less trusting of everyone but ourselves.
Richmond itself is a prime example of the shifting community footprint. Richmond's suburbs are spreading farther and farther away from the city and into areas that were up until recently considered rural communities. Areas like Goochland and New Kent are steadily growing as their neighboring counties of Henrico and Hanover continue to expand. As Mr. Martin put it, it is a shift into "exurbia."
Area households are also changing. More households include not only the "nuclear family" but also extended family. More households contain at least two generations as the "graying population" moves in instead of to retirement communities. Life expectancies are steadily getting longer and many families are choosing to have their aging relatives share the family home. More couples are choosing to delay having children or to forego it altogether, leading to a declining birth rate. Health and wellness has become more of a focus of this empowered society. Obesity and diseases resulting from obesity (arthritis, diabetes, and heart disease) are on the rise leading to more emphasis on working out and becoming more health conscious. It will also lead to more healthcare centered communities as we deal with not only those battling these health issues but also the "graying community" as the age wave shifts to an older population. We are now presented with "the promise of aging, not the possibility of aging."
Society as a whole is also shifting towards the "green" movement. People are becoming more aware of the footprints they leave on our ecosystem. Individuals and corporations are taking part in the environmental movement, becoming more aware of how they are treating the world. Due to current economic and even environmental conditions, society is also shifting to what Mr. Martin referred to as "the new fru" movement. Frugality is the theme for most households right now, spending more time and money at stores like Walmart and practicing a more "responsible consumerism." It will be interesting to see as Mr. Martin's research becomes a reality in the near future.
Find out more about SIR: www.sirresearch.com/
# # #
June 2011
Dr. Patrick J. Russo is not your ordinary superintendent of public schools. A glance at his resume and one can see he has some unusual experience and an interesting combination of academic and business credentials. He received his bachelor's degree in Business Administration from The University of Charleston, a Master of Arts in Secondary Education from Adelphi University, a Master of Business Administration from Dowling College, a professional diploma from Long Island University and a Doctorate of Education from Virginia Tech. Given the magnitude of the school district, the combination of degrees may just be what's needed.
So it's not surprising that Russo reports, "I believe in infusing business with education." He thinks long and hard about how business principles can be adapted to education. "We are a company with 7,000 employees, 48,000 students, 71 buildings (schools and facilities) and an operating budget of about half a billion dollars," says Russo.
Henrico County Public Schools is the sixth largest school division in Virginia and the 93rd largest in the country. Russo joined the system in 2009. The success of his approach can be viewed in impressive statistical metrics. For 2010-11 school year, 98.5% of schools are fully or conditionally accredited in the SOLs. A January 2011 survey indicated that 94% of the parents feel the school/district provides a high quality education. And local businesses, surveyed for the first time this year, showed that 95% feel that HCPS provides students with high quality education.
The survey also shows that 86% of parents would give a letter grade of A or B to the school system. Apparently the combination of academic and business principles are being applied successfully at Henrico County Schools.
# # # # # #
May 2011

Redistricting Update

For the May meeting the RFC hosted a panel of three experts on Redistricting.

Paul Brooks, Assistant Professor of Operational Research and the Coach of the VCU Team in the College Competition.

Brooks described the amazing software used by students and the Bipartisan Commission to redraw the voting districts based on the new Census data. These special programs made it simpler and more efficient to reconfigure voting areas and preserve the goals of making districts compact and contiguous. He pointed out the strengths and weaknesses of the process, noting that the automated method is not the same as a "neutral" process because it is not randomized. He suggested that the computational method can contribute to the public involvement of the process. "This is not to replace the public discussion, but to aid it." Greater dialogue can occur by providing a means for the public to engage in the redrawing process and to see there are options to preserving voting areas.

Learn more about VCU through the website: www.vcu.edu

Caleb Routhier, recent University of Richmond graduate and participant in the College Redistricting Competition.

Routhier discussed the student process for the 2011 Virginia College and University Legislative Redistricting Competition. UofR was one of 13 colleges in Virginia to enter a team in the state redistricting competition. The goal of the competition was to help educate both students and the public about the process of redistricting. One of the key criteria of the redistricting process is to maintain compactness of the districts and maintaining communities of interest. His group took careful steps to preserve compactness by such things as using major roads and natural habitats such as waterways as boundaries for new districts.

Read more about the University of Richmond: www.ur.edu

Paul Brockwell, Marketing Director for VPAP (Virginia Public Access Project)

The Virginia Public Access Project is a non profit group that demonstrates how technology can improve public understanding of money's role in Virginia politics. Brockwell explained the significance of their website and how it can help citizens understand the redistricting process - examining party gains and losses. The site combines old and new maps and explanations of the process and the political implications of the different plans. Visitors can zoom into the neighborhood level or switch to a satellite view for interesting contrasts in populations and the GA's newly configured districts. VPAP shows how the new boundaries have reconfigured each district's partisan tendencies.

Find out more about VPAP at: www.vpap.org

# # #


April 2011

Transportation: The Issue of the Future?

With the coming travel season and rising gas prices, looking at transportation is not just relevant, but critical to many Virginians. The RFC invited a panel of travel experts to share their knowledge and ideas to ease the burden on travelers.

Troy Bell, Director - Marketing & Air Service Development for Richmond International Airport

The airport has seen significant changes recently and more are planned for the future. A master plan has been approved - a "road map" for the next 20 years. This will involve buildings and jobs, including an extension of facilities towards the eastern side of the airport. B Parking Lot is underway which will see door-to-door service for patrons. There is a new sports bar and restaurant open on Concourse B called the Club Level Grill for the enjoyment of passengers and friends. Bell anticipates that Southwest Airlines will enter the market - hopefully in the second half of the year - which will allow greater competition. He encourages travelers to take advantage of low cost carriers as this is the only way to keep Richmond competitive.

Learn more about the airport and the 20 Year Master Plan by visiting their website: http://www.flyrichmond.com

Larry Hagin, Director of Planning, Scheduling, and Government Affairs, GRTC Transit System

The GRTC is a not for profit organization that operates under the authority and funding of the individual localities. It is jointly owned by the City of Richmond and Chesterfield County with Henrico County paying on a per mile contracted basis. The organization solicits federal and state grants for funding as well. Seventy-six percent of the budget is dedicated to the operation of the buses - for drivers, fuel and maintenance. Hagin noted that they have had a tough time with the high fuel costs we have seen in the last year. He said that the reason the organization has been cutting routes is directly related to the number of riders. Clearly, when there are few customers, then tough decisions must be made.

Commuters will be pleased to know that rider-friendly technology will soon be available. New bus stop signage will show the schedule with a real-time bus arrival system so the rider knows just how long it will be until the bus arrives. For greater detail and to see the 2010 Annual Report see the website: http://www.ridegrtc.com

Danny Plaugher, Executive Director of Virginians for High Speed Rail Founded in 1996, Virginians for High Speed Rail is a not for profit organization that focuses on linking the rural and urban parts of the Commonwealth. It also has a goal of improving the quality and frequency of Amtrak service along the Washington - Richmond - Newport News corridor and the Washington - Lynchburg - Charlottesville corridor. It seeks to promote the Southeast High Speed Rail Corridor with greater service linking Virginia to Washington and to Raleigh, NC..

Why is high speed rail so important to our community? It is a series of trains that reach 110 mph and can reduce the number of cars on the road, while helping to reduce fuel consumption in the Commonwealth. Since January 2000, gas prices have risen 177% - which explains many of the economic stresses felt by citizens, rich and poor alike. Passenger trains use 27% less fuel per passenger mile than automobiles.

What is next for Virginians for High Speed Rail? Visit the website at: http://www.vhsr.com

# # #
March 2011

Presentation by Rob Jones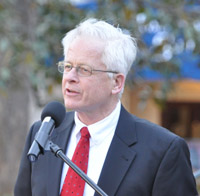 What's wrong with the U.S. education system? Why are we slipping in overall student achievement?

According to Rob Jones, director of government relations with the Virginia Education Association (VEA), one important reason for lack of US success is we are falling down on the financial support of low income students. The US is second highest in childhood poverty rates among industrial nations. And poverty is a great hurdle for education to surmount.

"The US doesn't have a broad-based educational crisis, but rather a failure to educate low income children," said Jones. He points out that there is a high correlation between achievement and wealth in districts around the country.

The issue, reported Jones, is that it takes more dollars to educate a poor child than it does to educate a rich one. It is more expensive to bring a child "up to par" than it does to move one to the next grade level. There is much remedial work to be done while others in a class are moving forward. And poor students often have many issues to deal with outside the classroom. For example - it can be such critical issues as single parent households, lack of parental supervision, or lack of proper nutrition to facilitate learning.

Jones suggests that the reliance on local government for education funding can cause discrepancies in support for adequate education programs. Localities such as inner cities or very rural districts often have small tax bases to support their schools, and unless there is federal or state funding to make up the difference, school districts have less to offer their students.

There are several solutions to improve schools offered by Jones based on recent studies and lessons learned from other, more successful countries. These are as follows:

1. Preschool initiatives,
2. Comprehensive school reform,
3. Drop out prevention,
4. Targeted class size reductions,
5. Incentives to entice high quality teachers to teach in high priority schools,
6. Longer school year,
7. Focused investment in current and future teachers.


February 2011


Presentation by Jeff Reichert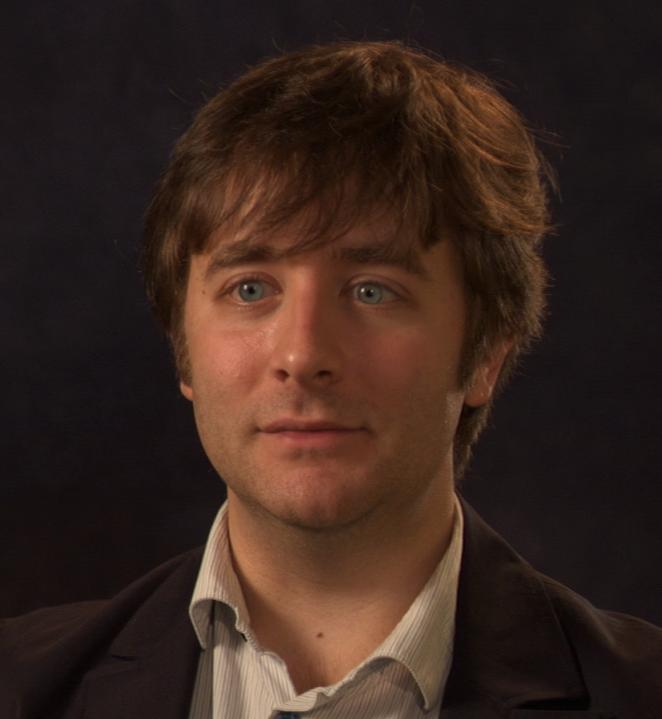 "Democrats and Republicans collude to keep these skirmishes private so that they can maintain total control over the ultimate political weapon: the ability to directly determine the outcome of elections."
(from the documentary "Gerrymandering")

Jeff Reichert, the writer/director of the documentary, "Gerrymandering," shared his knowledge of the redistricting process with members and guests on February 9. Reichert avoided ideology, and suggested that each state needs to examine its own goals and priorities and determine a fair and equitable plan for its citizens. Reichert has traveled the country from his home state of New York, to Arizona to Iowa and Hawaii, interviewing citizens and activists to shoot his video about perils and pitfalls of the process. His research and footage was edited into a 70 minutes film describing many problems in the process and the challenges in changing it.

One of the sequences Reichert shared in his presentation - taken from the movie -is an interview with a Brooklyn man named Hakeem Jeffries who, in 2000, ran for the New York Assembly and lost. A mere two years later, when districts were redrawn, Jeffries had been placed in a different, less viable district so he presented no challenge to the incumbent he had previously run against. This is a prime example of the benefits of redistricting to those in power and the costs to the electorate who can be redistricted to offer little chance to change the dynamics of their representation.

Reichert, a Brown University graduate, recently served as senior vice president of Magnolia Pictures where he developed release campaigns for some of the most theatrically successful documentaries in recent years including the Academy Award-nominees "Capturing the Friedmans," "Enron: the Smartest Guys in the Room," "Jesus Camp," and "No End in Sight," and the Academy Award-winning, "Man on Wire" among many other fiction and non-fiction features. He is the co-founder and editor of the popular online film journal, "Reverse Shot."

For further information on the issue and to see excerpts from the documentary, see: www.gerrymanderingmovie.com.
January 2011


Presentation by Buford Scott


OBSERVATIONS ON 50 YEARS ON MAIN STREET

My research into 50 years on Main Street began when I called my friend and fellow member of St. Paul's, Earl Dunford, to ask him about sources of information. He suggested that I start at the Virginia Historical Society.
As you enter the Historical Society, to the left of the desk, there are inscribed on the walls the names of major supporters of the Society's 175th Anniversary. As you go up the stairs to the library, there are more names of major contributors to The Fifth Century Fund.
Any one interested in the history of businesses in Richmond would have a hard time finding a better place to start than the names inscribed on those walls at the Virginia Historical Society.
At the top you would have to put tobacco related companies such as Altria, Philip Morris and Universal Corp. But looking back, you would have to ask where are American Tobacco, Larus & Bros., P. Lorillard?
Also, near the top are financial services firms, like Brinks, Capital One, Genworth and Markel. But here again, you would ask where are Bank of Virginia, Central National, First & Merchants, State Planters, Southern Bank and Trust or Home Beneficial and Life of Virginia?
In materials, we have Mead WestVaCo (paper) and Tredegar (aluminum and plastics), but where are Albemarle or James River or Reynolds Metals or Robertsaw Controls?
In chemicals, we have NewMarket (formerly Ethyl); in energy, we have Dominion Resources and Massey Energy; and in pharmaceutical distribution, we have Owens and Minor, but where is A. H. Robins?
And in communication and media, we have Medial General and Verizon; and in sales, we have Carmax, but where are Best Products, Circuit City, Miller & Rhoades and Thalhimers?
The reasons for the missing companies vary from company to company and from industry to industry; but almost without exception, all these companies and the families behind them are memorialized on the walls of the Virginia Historical Society. Take a look the next time you are there.
My subject is Main Street (or the financial district) which are closely connected to the ebb and flow of Richmond's major employers.
Let's look at tobacco first. It has been reported that at one time, one-third of the nation's cigarettes were manufactured in Richmond. Look at the great buildings of Tobacco Row, now converted into apartments, and remember the sweet smell of tobacco in the air if the wind was blowing from the east. How fortunate we are to still have Altria, Philip Morris and Universal Corp as good corporate citizens and major employers in our city today.
Tobacco has been of great importance to Richmond and Virginia since John Rolfe planted the first tobacco at Varina, on the James River, just below Richmond, in 1612. The early product was chewing tobacco but as cigars and cigarettes became popular, the industry expanded rapidly. By 1840, there were 15 large tobacco factories in the city. By 1860, the city had 51 factories employing 3,400 persons.
The Civil War dealt a severe blow to commerce and industry in Richmond, and for fifty years, through a number of periods of economic strength and recessions, the city managed to succeed in many areas.
In 1917, Richmond showed leadership in a remarkable number of industries. Richmond had the largest book publishing house in the South; the largest lithographing establishment in the South; the largest cigar factory in the world, making 400,000,000 cigars annually; had the largest cigarette factory in the world, making 3 billion cigarettes each year; had the largest wood works in the world; had the largest baking powder factory in the world; had the largest blotting paper industry in America; had the largest factory for the reproduction of antique furniture in the world; had the largest bottled flavoring extract factory in the world; had the largest bank in the South; had the largest wholesale mail order house in the South; had one of the largest locomotive plants in the world; had the largest florist establishment in the South; had the largest manufactory of paper bags in the South; was the home of the oldest and largest life insurance company in the South, and had the largest mercantile trade journal of the South. How did Richmond and Main Street lose the leadership in so many industries?
Let's look at the banks and financial service firms: Richmond is most fortunate to be the headquarters of the Fifth District of the Federal Reserve Bank as the result of hard work by local financial leaders. For that reason, and because of Richmond being the capitol city of Virginia and a major center of commerce and transportation, Richmond was also the headquarters of six banks.
Those six banks were very competitive, along with banks in Charlottesville, Norfolk, Northern Virginia, Roanoke and the Tidewater. To protect their regional franchises, the major banks in Virginia opposed statewide banking, while their neighbors in North Carolina encouraged statewide banking. When the banking laws were finally changed in Virginia in 1985, the leading Virginia banks were picked off one by one, like sitting ducks, by their larger and more aggressive neighbors to the South.
Today, the major banks of deposit in Virginia are all owned by banks headquartered out of state. That this is the case may be laid directly at the feet of the former management of the major banks in Virginia who failed to have the vision to anticipate the inevitable changes that would occur in the banking industry some twenty years ago.
One interesting story is about the St. Luke Penny Savings Bank formed in Richmond in 1903 by an African American fraternal organization and managed by a lady named Maggie L. Walker. The bank offered low cost mortgages to African-Americans and eventually expanded its services and influence beyond the black community, serving as a depository for Richmond's utility and tax payments. It absorbed two of the city's black-owned banks during the 1930s to become Consolidated Bank & Trust, which is still operating today as a subsidiary of Abigail Adams National Bancorp.
Some of the other most interesting stories of successful Businesses in Richmond would include:
A. H. Robins - The company was named after Albert Hartley Robins, a pharmacist who owned an apothecary shop in nineteenth- century, Richmond, VA. His son, Claiborne Robins, came to work with his father in 1896 and later created A. H. Robins Company, selling drugs only to physicians. His son, E. Claiborne Robins, entered the business in 1933 and, over the following decade, turned the failing company around. By the early 1950s, A H. Robins had added the cough medication Robitussin to its product line, and sales were taking off. In 1963, sales topped $50 million, Robins acquired the makers of Chap-Stick, and its stock became publicly traded. By 1978, E. Claiborne Robins, Jr., had taken over as CEO and remained at that post until the late 1980s, when the company was bought by American Home Products.
Overnite Transportation Company - J. Harwood Cochrane, one of nine children, dropped out of school in the 10th grade to take a job. At age 17, he took a job delivering milk and later went into the trucking business with his brother. This began a remarkable career of building Overnite Transportaton into one of the most successful trucking companies in the country. The company was sold in 1986 Union Pacific Corp. for $1.2 billion, the largest amount ever paid for a trucking company.
In 1919, Richard S. Reynolds, Sr. opened the U.S. Foil Co. in Louisville to manufacture cigarette foil. The business grew and he formed Reynolds Metals Co. He acquired the foil rolling plant in Richmond in 1930 and moved the company from New York to Richmond in 1938. In 1955, Reynolds Metals broke ground for its magnificent headquarters building on West Broad Street, today the headquarters of Altria.
Albemarle - Ethyl - The Albemarle Paper Company was founded in 1887 by a group of businessmen in Richmond, Va., who were convinced that paper was a growth area for the nineteenth century. Situated by the James River, the company's mill produced both kraft and blotter paper. The company's early history was uneventful until 1918 when Floyd Gottwald grew impatient with his job as an assistant paymaster for the Richmond, Fredericksburg and Potomac Railways and went to work for Albemarle. By the 1960s, Gottwald was presiding over the company's plantation-style Richmond headquarters.
In 1962, Floyd Gottwald, Sr. engineered the purchase of the Ethyl Corporation, a chemical company five times Albemarle's size. The headline in the Wall Street Journal read 'Jonah Swallows the Whale,' echoing the consensus among the business press that Albemarle's acquisition of Ethyl, the largest producer of anti-knock compounds for fuel, was the business coup of the decade.
James River Paper Company , later James River Corporation, was formed by Brenton S. Halsey and Robert Williams in 1969. Both men having extensive backgounds in the paper business, James River Corporation established itself as a leader throughout the world. Specializing in a variety of consumer, specialty and industrial paper products, James River Corporation was a pioneer in many ways in American industry and the business world. Brenton Halsey and Robert Williams created a business that far surpassed their wildest expectations, an empire that grew and maintained its position as a world leader in the paper business until its merger with Fort Howard in 1997 under the name of Fort James.
In 1994, Blue Cross and Blue Shield of Virginia changes its name to Trigon Blue Cross Blue Shield, reflecting their strength and success and identifying them as a driving force on the leading edge of health care reform.
In 1997, Trigon Blue Cross Blue Shield converted from a non- profit to a public company and began trading on the New York Stock Exchange.
In 2002, Trigon merged with Anthem, Inc. to make them the fifth largest publically traded health benefits company in the U.S.
One hundred years ago, electric trains ran regularly between Richmond and Ashland, and there was talk of extending the service to Washington. (The first electric street cars in the country appeared in 1887.) The first automobiles in Richmond were owned by Jonathan Bryan and Dr. Stuart McGuire. In 1910, there was an automobile endurance race from Richmond to Washington to Charlottesville and back to Richmond over three days. Speeds were limited to avoid injury to persons or property on the roads over which the cars passed. The average speed was 12.5 m.p.h.
In 1927, E.I. DuPont established their Spruance Plant at Ampthill, just south of town, to manufacture rayon. That plant, the largest in the DuPont company today, continues to make innovative products, many of which were not known ten years ago. In 1965, the largest 12 companies in Richmond by size were:
Reynolds Metals
Philip Morris
Ethyl Corp.
VEPCO
Seaboard Air Line RR
Robertshaw Controls
A.H. Robins
Overnite Transportation
Thalhimers
Miller & Rhoades
Commonwealth Natural Gas
R. F. & P. RR
Only five of these companies are still in business in Richmond today under the same or associated name.
Coming on the scene were:
American Filtrona
E. R. Carpenter
James River Paper Co.
Mead WestVaCo
Universal Leaf Tobacco Co.
And others
Our firm, Scott& Stringfellow, was established in 1893 by my grandfather, Fred Scott and his partner, Charles Stringfellow, to participate in a general brokerage banking and commission business. In 1895, Mr. Scott bought a seat on The New York Stock Exchange. Today, the firm is the oldest member-firm in the South and one of the four oldest members outside of New York City.
In 1905, the firm moved to the first floor of the Mutual Assurance Building at 909 East Main Street, where it kept offices until this year. The brokerage business barely kept the firm in business through a series of periods of economic booms and busts until the end of WWII.
The firm's great successes developed from the analytical ability of Fred Scott to seek out and invest in undervalued securities, mostly in the railroad business. The greatest success came from Mr. Scott's analysis of hidden value in a company in the shipping business, called International Mercantile Marine.
Following Mr. Scott's death in 1939, his son, Buford Scott, my father, became senior partner. Mr. Scott believed in common stocks as a way to invest in the growth of U.S. industries at a time when many other Richmond firms were advising their customers to invest in mortgages.
(story of the Police Benevalent Association)
Mr. Scott advised many other local charitable organizations to invest in common stocks, much to the benefit of such well-known names as: Sheltering Arms Hospital, The Medical College of Va. Foundation, Sweet Briar College, St. Paul's Episcopal Church,The Memorial Home for Girls, the Police Benevalent Association and Elk Hill Farm.
During the Second World War, three partners of Scott & Stringfellow left the firm to serve the war effort, the most notable of whom was Walter S. Robertson, who served as Lend Lease Administrator to Australia, as Counselor in Economic Affairs to China; and then in 1953, as Assistant Secretary of State for Far Eastern Affairs, in the Eisenhower administration, Mr. Robertson negotiated the end of the Korean War with the leaders of North and South Korea. Mr. Robertson then returned to continue his partnership at Scott & Stringfellow, where he was an industry leader in financing such companies as Albemarle Paper, Chesapeake Corporation, First & Merchants Bank and Union Bag Camp Corporation. In addition, in 1948, the firm financed the establishment of Commonwealth Natural Gas Co., which built the pipeline that still supplies Richmond with natural gas.
In 1970, the firm acquired its first out-of-town offices in Staunton, Warrenton and Winchester, formerly offices of Abbott, Proctor and Paine, which had been acquired by Paine, Webber, Jackson and Curtis. In the same year, the firm installed an electronic sign to show changes in the stock market at the corner of 9th and Main Streets.
In 1971, the firm opened branches in Culpeper and Bluefield, West Virginia, then Radford, Va. in 1972.
Buford Scott, the senior partner died in 1973. In 1974, the firm was incorporated, with $1,000,000 in capital, 67 employees and 25 registered salesmen.
At the time of its incorporation, the Executive Committee of the firm was composed of S. Buford Scott, Chairman, Frederic S. Bocock, President, Joseph J. Muldowney, Chairman of the Executive Committee and Henry C. Spalding, Jr., Executive Vice President.
This young management team set the firm on a course of expansion, with the acquisition of Horner, Barksdale & Co. in Lynchburg, Investment Corporation of Virginia in Norfolk, Independence Securities Inc. in North Carolina, and Fox, Graham and Mintz, also in North Carolina. The firm had a policy of expanding in the down times in our industry and riding the wave of the good times.
In 1987, the firm sold stock to the public and operated as a publically-owned firm until it agreed to be acquired by BB&T bank in 1998 for $35.00 per share, or four times book value, a price not equaled by any other regional firm of which I am aware. The acquisition resulted in the combination of Scott & Stringfellow and the highly respected Richmond bond house of Craigie & Co., as subsidiaries of BB&T.
Today, in its new location in the West Tower of the Riverfront Plaza office complex, with outstanding leadership from BB&T, our firm is a full-service brokerage firm with a longstanding commitment to developing lasting client relationships based on mutual trust and respect. Our focus is on providing comprehensive financial guidance and wealth planning to our valued individual clients as well as financing for growing companies, health care facilities and municipalities. Scott & Stringfellow and its BB&T Capital Markets division employ more than 1,000 associates, including 270 financial advisors, in more than 60 locations throughout the country.
So in looking back over the past 50 years of my own experience on Main Street and over the past 100 years from the history books, what lessons can we learn that might be helpful to us today and in the future?
The most important lesson is to find ways to encourage entrepreneurial people to establish and grow their businesses in our community. As established businesses mature, younger companies must take their places.
We have the examples of the Boushalls, the Bryans, the Bunzls, the Carpenters, the Cochranes, the Ginters, the Goodwins, the Gottwalds, the Halseys, the Markels, the Lewises, the Pauleys, the Reynolds, the Robins, the Rosenthals, the Schwartzchilds, the Thalhimers, the Ukrops, the Valentines, the Weinsteins, and the Wilkinsons of the past.
Our challenge is to educate, excite, retain and recognize in our community the young people who will be our most notable business economic and, hopefully, charitable successes in the future.
If we can accomplish these goals in Richmond, then I think the observations from Main Street over the next 50 years will be pretty darned good! 10/22/2010 Eyes on Richmond St. Paul's Episcopal Church Richmond, VA
December 2010

PICASSO TO RICHMOND: FROM RUSSIA WITH SNOW

When Alex Nyerges, director of the Virginia Museum of Fine Art, learned last February that the Picasso exhibit owned by the Musee National Picasso of Paris was looking for a USA tour location and that the Guggenheim in New York was the goal, Nyerges swung into action.
Well, "swung" may be the wrong word. He and Robin Nicholson, Deputy Director for Art and Education a the VMFA, took off for Russia in one of the country's worst snow storms ever to "chase" the director of the Picasso exhibit --then under way in Moscow. Nicholson told the Richmond First Club at its December 8 meeting the story of "how" Richmond and Virginia became only one of three U. S. cities and the only one on the East Coast to succeed in obtaining the Picasso exhibit. The challenging snow visit to Russia paid off.
This Picasso exhibit, Nicholson said, "is the one that takes people's breath away." "It is the greatest collection of Picasso," he said. The exhibit contains 176 works that will require 12,000 square feet of display space and represents every phase of Picasso's long and very productive career. Paintings, drawings, sculpture from the early 1900s through his life are included. He was born in 1881 and died in 1973.
The exhibit will come to Richmond from Seattle --it will end there January 17. From Virginia, the exhibit will head to the Fine Arts Museum of San Francisco. Last stop is Sydney, Australia. Besides Moscow, the exhibit has appeared in Helsinki and St. Petersburg.
The Picasso exhibit is on tour because the Musee National Picasso of Paris, a 17th century former hotel, embassy and school, closed in August 2009 for extensive renovation. It will reopen in 2012.
Nicholson showed in slides some of the paintings from Picasso's various periods that will be exhibited here. They included "the blue period," the "rose period," cubism and his harlequin themes.
"Almost overnight, he changes styles. His work is aggressive and confrontational," Nicholson said.
Just a week before the Picasso exhibit opens on February 19, the Museum will be host to "Dynasty and Divinity", "the most important exhibit of African art to be exhibited here. The Nigerian art includes many works never before displayed outside of Nigeria.
When unearthed in the late 1930s, Nicholson said the "finders said the art couldn't be African. It was so far ahead of anything else." The sophistication of the stone sculptures from the 9th through the 19th centuries is, he said, "Re-writing the history of art."
Also on the way: "Faberge Revealed," in July where 400 Faberge works will be shown.
And for many youngsters, now grown, the Museum's much-loved mummy will return. "The kids are going to love it," Nicholson said. "Our goal is to always have something new."
Celebrating its 75th year in 2011 with these high profile exhibits plus the new addition to the Museum of 2010, Nicholson said the VMFA has already, with 300,000 visitors in the six or seven months the expansion has been open, "is way above expectations."
His advice? Visit the Picasso exhibit early.
Click here for a YouTube video of Robin Nicholson's presentation.
November 2010

Richmond: Vitality Knows No Bounds

How can we view arts and culture in an economic downturn? According to John Bryan, they are "vitality tools." And they are a relevant and integral part of our community regardless of the economy. Bryan is not only the president of CultureWorks, an arts and culture advocacy organization to facilitate the two in the Richmond region, he is also perhaps their biggest champion.

These "vitality tools" are elements that stimulate life and excitement into our community to develop in new and different arenas to benefit its citizens. For example, arts influenced education when a local high school introduced the Holocaust to students in a year long program examining such aspects as fine art, literature and theatrical responses by those who lived through that dark period in history.

"It influenced economic development with the construction of the Glen Allen Cultural Arts Center, which has attracted hundreds of citizens to see its exhibits and events," he said. Further, it impacts community development with local improvement projects; the physical health of our friends and neighbors with walks through historic areas; and brings the community together for events like the annual Richmond Folk Festival.

How does CultureWorks interrelate with arts and culture organizations in Richmond? The organization, founded in 2009, has three aspects to its mission: to be an advocate for the region's arts and culture, to strengthen arts and cultural organizations, and to serve as a catalyst for partnerships. By doing so Bryan hopes to make the Richmond region stronger and more vibrant.

Reported Bryan, "Arts and culture are alive and thriving in Richmond like no other city!"
October 2010
Jack Berry, president and CEO, Richmond Metropolitan Convention and Visitors Bureau (RMCVB)
Some say that the RMCVB is one of Richmond's unsung heroes. Jack Berry would rather say that his organization is an "invisible industry." In his presentation he clearly demonstrated both the reason he reports it as invisible and the value it brings to the community.
As he notes, "Ninety-nine percent of my business isn't noticed" because citizens just don't see tourists and convention goers! This was born out in a quiz for guests who were asked how many individuals attended the annual Amway Convention and no one could guess. The answer was 9,000 attendees who spent roughly $3 million in one weekend!
Looking at tourism more broadly, the Richmond area sees approximately 5.76 million visitors each year. Berry indicates these families and friends spend a total of about $1.8 billion. The average trip is about two and a half days during which time the average visitor spends $529. This includes lodging, food and beverages, transportation, entertainment and attractions and, of course, shopping.
These visitors are attracted by a variety of means. The RMCVB focuses on the I-95 corridor for advertising purposes. Berry's organization collaborates with many attractions to bring visitors via print and broadcast media. Interestingly enough and as a sign of the times, half of his advertising budget is spent on on-line media. "Strategic social media efforts garnered exposure to leisure travelers, the local community, media and meeting planners," says Berry.
Many cities and individual tourist destinations have been having difficulties attracting visitors given the economic downturn. Travelers have fewer dollars to spare and are making shorter trips, closer to home. The Richmond region is fortunate as we have seen only a 6.7% decline, while other cities have experienced double digit decline in visitors. The secret to Richmond's success? Berry indicates, "It's because we have more to do in our area. There is so much to see that large numbers of visitors wish to come back." In fact, over 90% of visitors say they plan to return; 44% within one year after the initial visit.
The Richmond region has many destinations and attractions of which we should be proud. Berry reminds local residents not to forget to attend festivals and go to theme parks, special events and activities to help keep the Richmond area the vibrant place it is.
# # #
September 2010
The panel of September speakers, while coming from three different disciplines, were of one mind: that the arts are beneficial for Richmond especially in the coming months! On September 8 Erin Freeman, associate conductor, Richmond Symphony, Keith Martin, managing director, Richmond Ballet, and Carol Piersol, founding artistic director, Firehouse Theatre Project, discussed their respective disciplines, the new programs and line ups they are offering for the 2010-11 season.

Ms. Freeman suggested that the arts are important as a way to connect to our humanity - who we are. Music reaches the universal man through a spiritual message. It represents a "coming together," a shared experience while also an individual experience for attendees in a community. She highlighted some of the many opportunities for all ages to take part in a musical experience. Richmonders can enjoy the LolliPOPS concerts for younger audiences to four Youth Orchestras to the Masterworks Series, to name a few.

The Richmond Ballet, founded in 1957, offers performances around the Commonwealth. Mr. Martin reported that the Ballet is one of over 100 performing arts groups in Central Virginia, each with a special offering to the community. The Ballet, designated the State Ballet of Virginia in 1990, travels to towns and cities bringing new and familiar works to communities that may not have the opportunity to visit Richmond. In 2005 the Ballet made its New York debut at the Joyce Theatre, (a venue that is what "Carnegie Hall is to music") and has been back three times since.

Ms. Piersol's founding of the Firehouse Theatre is a mixture of passion, talent and a lot of luck! She moved to Richmond from New York and had a desire to perform "our own work in our own city." She and group members were "squatters" in an old city firehouse for a few year until the city decided to sell the property. Ms. Pierson and friends were fortunate to have found a purchaser for the building who let the troupe continue to perform there, before donating it to them in 2008. They perform new plays and those not previously performed in Richmond. Ms. Piersol points out that arts organizations hire people, pay taxes and provide solid anchors for the area in which they are located. "They contribute to the vitality of the economy and to the human spirit," she reports.

For further information about the panelists, their organizations and new offerings please see the following:

www.richmondsymphone.com
www.richmondballet.com
www.firehousetheatre.com.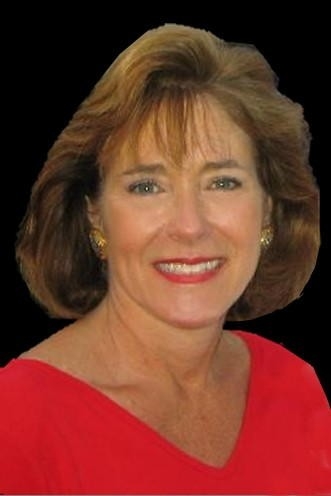 "Do You Need a License to Kill Buzzards?
Ask Your Senator!
But, he doesn't know either which Sen. Mark Warner freely admitted when a constituent posed that question.
However, your Senator's staff will find out for you whether you can just go out and shoot a buzzard.
Ann Rust, State Services Director for Sen. Warner, gave the buzzard question as an example of what constituents expect a senator's office to know when she and three other staff members spoke at the June 2 Richmond First Club meeting.
While they may not have a specialist in the legality of buzzard shooting, Mrs. Rust explained that the Warner office is set up so that various staff members have specialties. So a bird question would likely be referred to a staffer most equipped to know or either who knows how to find out.
Mrs. Rust first worked for Rep. Thomas M. Davis III, a Northern Virginia Republican, for 14 years. Her husband is a Republican member of the Virginia House of Delegates.
She explains: "This not about party. It's about the people." "We serve all the people. We are the people on the ground without any regard for party (that constituents belong to.)"
"What we need are people who understand agencies (federal) very well." As an example, she said, the Sen. Warner housing specialist is located in Norfolk. Housing questions are referred to Norfolk, one of six offices around the state and including Washington, that provide services for constituents.
While some Democrats and Republicans questioned Rust's appointment to Sen. Warner's staff, there is no question that she brought valuable expertise to his operation.
Likewise, Joann Pulliam, now on Sen. Jim Webb's Richmond office staff, first worked for Sen. Chuck Robb for 12 years heading his casework. When he was defeated, she was asked to set up Sen. George Allen's constituent service which she did for three years.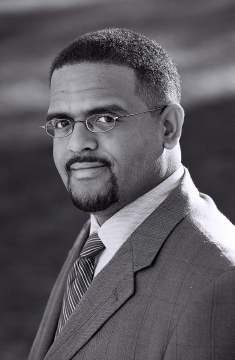 "There are 100 senators and 100 models of how to run a Senate office," said Conaway B. Haskins III, state director, based in Richmond, for Sen. Jim Webb. Field representatives do community engagement. Caseworkers work on individual situations that might involve Social Security or veterans issues, he explained.
A 'special project' that a staff member is assigned to is exploring economic development opportunities for the Franklin International paper plant that is closing, he said.
In Sen. Robb's 12 years in the Senate, his staff handled 52,000 cases. Sen. George Allen dealt with 13,000 in three years. Sen. Webb's office has already, in just three and a half years has handled 26,000 cases. "That number keeps going up," Haskins said.
Sen. Warner's office, with four staff members took 500 calls in one day at the height of the health care debate. "No one ever calls us when they're happy," Ann Rust said.
Courtney Dozier, outreach director for Sen. Warner in his Washington office, said staff members who work for Virginia senators are lucky because the state adjoins Washington. If she worked for a South Dakota senator, she said, "I'd be doing my job there."
"We are in unprecedented times. There is a lot of misinformation—from the stimulus on to health reform concerns. But we're at a point now, where we have our sea legs under us, Ms. Dozier said. Patrice Lewis in Richmond will help. "If your grandson becomes an Eagle Scout, let us know, we want to send him a letter.'
"Warner on Your Corner," Ms. Dozier said, is an attempt to "take staff where we don't have an office." Constituents should look for notices that Sen. Warner staff members will be at a location, possibly a library, and visit to discuss concerns.
But all four staff members agreed, constituents write Virginia senators, primarily, when they are upset, have opinions they want to relay or issues they want or do not want the senators to support.
That goes with the territory, they said.
How best to contact your senator?
The anthrax precautions are still underway. Letters to Washington must be cleared.
That is not the case with letters sent to regional offices.
Telephone calls to local offices or Washington to express opinions are carefully are kept and records are provided to the Senators.
Emails, likewise.
Here is what Haskins of Sen. Webb's staff recommends:
"Due to on-going security concerns, constituents should be aware that mail sent to Washington, DC congressional offices is subject to additional screenings which may delay their receipt by the member of Congress. For persons who desire an immediate response to their individual needs, contacting a regional office may prove more effective. Telephone calls and emails to local offices or the Washington office that express opinions on legislative matters are duly noted and responded to appropriately."
Staff members recommend going to the Senators' websites to obtain contact information. Statewide offices are listed with addresses, phone numbers and email.
Go to; http://webb.senate.gov http://warner.senate.gov
Real Estate Jolts Took a Toll On the Richmond Region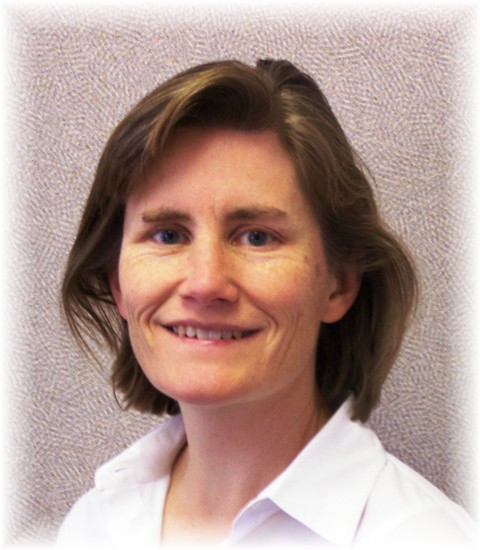 When Laura Lafayette ran an ad recently for a staff opening at the Richmond Association of Realtors, she received 200 applicants. Only one in the lot was working.
Lafayette, CEO of the Realtors trade organization, used her experience with a job opening as an example of how hard hit the Richmond area has been in jobs. She ticked off the large companies that have down-sized or departed—Circuit City, Land America, Wachovia, Quimonda. The assault on Richmond's job market has "dented our psychological psyche," she said.
The price appreciation of housing was clearly not sustainable, then came the "creative financing" and finally the crash.
Steps taken such as the first time home buyer tax credits "did what they were supposed to do. The real estate market is beginning to move. But "09 was a tough year for real estate. We slogged through," Lafayette said.
Ahead is an inevitable interest rate increase. "Smart sellers put the right price on their homes the first time. Interest rates will go up and when they go up, buyers need to worry, not about the price, but what will it cost me."
Foreclosures will continue, she said. "Foreclosures are demoralizing and stressful. The social toll is something we want to avoid." She described the distress of families being uprooted when they lose their homes and must move to smaller quarters or with friends and family. Children may have to change schools.
The value and importance of affordable homes will be an outcome of the housing trauma of the last few years. The "next general of buyers will want affordable homes."
Lafayette predicts that this trend will encourage investing in existing houses, using infill lots and general community revitalization. Areas such as Manchester and Blackwell, she said, will be "the next area to explode."
The housing she envisions serves an array of buyers, it is close to jobs and transportation is integrated into the neighborhoods.
To accomplish new thinking on housing that appeals to all income levels, Lafayette said, "The challenge doesn't rest with the city or the county but with all of us. I am bullish on the Richmond metropolitan region."
Leaders must come forward who are "willing to take some arrows." Providing housing that serves all markets will require "a little courage' and civic engagement.
Some tools to accomplish that? Affordable housing ordinances. De-centralizing poverty through mixed use. Incentives.
And some advice for dealing with elected leaders: "When we don't lean on our elected officials, they listen to the whiners."

Pleading Poverty Doesn't Work: Numbers Show City Inequities
"We can't say 'We're poor.' That doesn't work," said Kelly Harris-Braxton, executive director for Virginia First Cities. What does work, is hard information, charts, numbers that demonstrate the funding plight of cities, she said.
Harris, speaking at the April meeting of Richmond First Club, described why Virginia cities came together in 1999 to form a "loose coalition" of cities to seek more success at the Virginia General Assembly.
Virginia First Cities is able to narrow the focus to larger cities with unique problems unlike the Virginia Municipal League that represents all cities. She highly praised VML, however.
Locked into their boundaries by the moratorium on annexation, Virginia cities have more costs than counties, Harris said. "Our (state) policies encourage suburban sprawl. That forces the cities to a higher tax rate."
Harris-Braxton ticked off some of cities' unique problems.
Tax exempt property. Fifty percent of the property in Portsmouth is tax exempt. In Richmond, about 25 to 30 percent of the property is tax exempt.. Tax exempt property is generally government owned property.
Cities contain brownfields, old buildings, old industrial properties, once productive, but now part of blight .
Poverty rate in Richmond is 20 percent, three times higher than Chesterfield County.
Free lunch measure in Richmond, 75 percent; Chesterfield 20 percent.
Localities are being funded at 2006 rates forcing local governments to pick up the losses with their only source—real estate taxes.
Road maintenance funding must be paid by cities while counties rely on the state.
In the recent General Assembly when war broke out over the Local Composite Index, the complicated formula that determines school funding for local governments, Virginia First Cities played a significant role. VML had to back off because the proposals of Governors Tim Kaine and Bob McDonnell affected cities differently with competing results for local governments. However, VFC "did one thing that was pivotal." VFC created a chart that showed the impact of the proposed LCI changes on member city governments . Legislators were shocked, Harris-Braxton said when they saw how the proposals would affect their constituents.
The "education" of legislators resulted in compromises that were more fair than either Governor's original proposals, she said.
Keeping watch on legislation and its outcome for city governments has been effective, she said. "Policies often don't make a lot of sense. We were able to save $7 million for the City of Richmond." A House Appropriations proposal would have eliminated 'at risk' funds based on free lunch numbers that are "a big benefit for us." VFC warned about the impact of the proposal and it was abandoned.
The present economic situation could have some positive outcome, Harris-Braxton said. But strategy is needed to seek positive results. "It would make sense to regionalize. It would save money," she said.
"Sometimes, necessity makes things change." That could happen, she said, "based on localities that are willing to work together."
Kelly Harris-Braxton previously was director of the Office of Intergovernmental Relations and Assistant City Attorney for the City of Richmond. She is a graduate of the University of Virginia and William and Mary's Marshall-Wythe School of Law. She is the mother of two sons and is married to George Braxton, former Richmond School Board chairman.
February 2010 Luncheon: "Citizens Must Come Forward"
Speakers: James D. Campbell, R. Michael Amyx, James Regimbal
Some politicians have suffered at the hands of their opponents or voters because they voted FOR the Warner administration one half cent sales tax increase that brings in $1.2 billion a year. That increase, prompted in 2004 because of an economic downturn, has been completely "blown", well, "neutralized" is the word that Jim Regimbal uses.
"Tax relief"has come in many forms--historic rehabilitation tax credits, low income tax relief, land preservation tax credits, reduced sales tax on food, estate tax repeal. These and a few others add up to $1,830,000 general fund tax losses. The biggest chunk of committed state general funds is the car tax refund that takes nearly two billion to pay local governments for car taxes they collected until the Gilmore administration car tax change.
That 2004 "bump" in state revenue has been given away.
And therein lies just one part of the sad tale of how Virginia got in the worst financial mess it has been in since the early 30s. But there is much more, and worse.
Regimbal, a veteran of the Senate Finance Committee and now a consultant for the Virginia Association of Counties (VACO) and the Virginia Municipal League (VML), gave the Richmond First Club February 3, a primer on the state budget. He was joined by Jim Campbell, CEO of VACO, and Mike Amyx, CEO of VML.
This was just one of many bleak pictures presented by the three governmental finance experts.
The three long-time observers of Virginia finances are clearly troubled.
"Citizens need to come forward," Amyx said when asked what the public can do about the serious financial situation. They need to understand what is at stake, Campbell added.
Governor Tim Kaine, in the last two years, had to cut drastically from the state budget as resources shrank. His proposal to eliminate the state funds provided localities to reduce car taxes and increase the income tax by one percent was turned down immediately by the new administration and the House of Delegates.
The McDonnell administration, then, faces making further cuts education and other state services to balance the budget before the General Assembly adjourns in March.
"Here is part of the problem," Campbell said, "We're blending four budgets." Governor Kaine presented his budget as he left office. But now the new Governor and the House and Senate will each come up with their own versions to balance the state budget. "We haven't heard anything from McDonnell or the House or Senate. They're playing close to the vest."
Budgets Will Be Melded
But the cards will have to be put on the table February 21 when the Senate and House of Delegates conferees meet in conference committee to try and meld the proposals of both governors and their own proposals into a single budget.
One outcome Campbell said, to expect is a new spelling for taxes and it is "F E E S".
"Virginia is 41st nationally in per capita income,"said Amyx. "We're a no-frills state. . . "We've reached a critical point in public policy questions. We're started to hear 'we need to raise taxes.' But we have a philosophy in the House of Delegates that we will not raise taxes."
"We're going to see some real erosion going forward," Amyx said.
With state resources diminishing from all directions--fewer people working means less income tax. Fewer people working means fewer people spending--lowered sales tax receipts. Yet cost, such as Medicaid, continue upward. "Medicaid is driving our budget,' Regimbal said. Stimulus funds delayed the impact but they're going to be gone. Lowering Medicaid payment to servers when Virginia already is one of the lowest Medicaid payment states has serious results. "Doctors won't take Medicaid patients--the pay is too low."
Only Colorado, among all the states is tighter on Medicaid payment than Virginia. "ĂŹf we cut Medicaid, we lose the federal match," Regimbal said.
Some examples of hits on the budget include:
State debt service is going up by 5%. Borrowing is out because the state's highly protected AAA bond rating would be threatened. Virginia has already been borrowing and the rating is already at risk.
Constitutional officers--sheriffs, police, commonwealths attorneys--have already taken a 20 percent cut.
Cuts in state funding will come to education and payment to the state retirement system.
Counties are going through their reserves. Chesterfield has one of the worst problems. Reliance on real estate taxes is a major Chesterfield problem but, also, the county's payment from the state's complicated composite index has affected education funds as well.
Possible Cuts in Education
Regimbal gave examples of possible school division budget reductions. They are:
Elimination of teacher training programs.
Increase in 'no transportation" zones and policies.
Fewer special education, alternative education and other specialty programs (gifted and advanced placement offerings).
Staff reductions.
Pay reductions.
Larger class sizes and fewer teachers.
Reductions in summer school, pre-school and tutoring programs.
Pay and benefit reductions for employees.
When a questioner asked why education costs can't be left to the localities, Campbell explained that Fairfax County, for example is already paying 80% of its school costs.
But, he said, "The state constitution requires the state to supply education to local governments."
"What can we do?," another questioner asked in response to comments that the public doesn't seem to understand that schools, roads and other government services cost money. ĂŹs it a lack of civics education?," Karen Raschke asked.
A better educated public would help, Campbell said.
"We Want Our Leaders to Get Along!"Mayor's Chief of Staff Says
Mayor Dwight Jones' Chief of Staff, Suzette Denslow, told Richmond First Club members January 6 that her boss is working toward 'getting along'.
"He reached out to the new Governor. They're not of the same party, but 'who cares?' Richmond is the capital city," she said. Likewise, he visited the boards of supervisors of Chesterfield and Henrico counties. Previous mayors have not done that, she said. With the Richmond City Council, "We're working together when we can and we're civil about it."
"We have to focus on the good things," she said. And she reeled off a very long list of "good things" that are happening or have happened in Richmond. Included were Mead Westvaco and Altria locating in Richmond, Riverfront housing, the Hilton Hotel, baseball, James River Canal Walk.
"Leaders make it happen," she said. "The leadership has to convince people to come to Richmond. We have so much to offer." "We have to focus on the good things," Denslow said but used examples from the Richmond Times-Dispatch to suggest that that doesn't always happen.
Her greatest concern was how the news was played that Richmond has dropped 50 cities from 49th to 99th in city crime rankings. The ranking by Congressional Quarterly Press was based on 2008 crime data.
The story was played as a short under the Metro listing of "News Near You" on December 5. That, she said, is a perfect example of "good news" that was practically ignored in newspaper coverage. The one paragraph short said the Quarterly Press ranked Richmond fifth in crime nationally in 2005. The astonishing drop to 49th from fifth in four years was attributed by Police Chief Bryan T. Norwood to community partnerships, close work with the commonwealth's attorney's office and the Cooperative Violence Reduction Partnership that includes local, state and federal law enforcement agencies.
In two other examples of what she believes are unfair portrayals of Richmond city crime, she provided copies of murder reports in the Times-Dispatch on the same day, April 14, 2009. A front page story reported on a Henrico murder with the headline, 'Delivery driver was a 'good person'. The story was about the robbery and killing of a Chinese food deliverer.
On the Metro front a very large headline read, "Man Killed in Richmond." Was the Henrico man a good man and the Richmond man wasn't , Denslow asked?
A Richmond First member said, yes, there is a lot of good going on in the city but unemployment continues to be a serious problem. "What is the mayor doing to address unemployment?," she said.

Denslow replied, "We're looking at workforce needs and the education system. "We want the drop-out rate to go from 31 percent to zero. We all know people who are looking for jobs."
Richmond will be celebrating its sesquicentennial, she said. But, before that, she invited Club members and the public to attend Mayor Jones" State of the City annual address Tuesday, Jan. 26, at Richmond Center State, 6:30-8:30 p.m.
___________________________________________________________

Limitations on Virginia Governor and Government Hurt the State
December speaker summary - Bernie Niemeier and Mike Brooks on the Dillon Rule, Two-term Governors and more
"Virginia's governor has about 18 months to accomplish anything." And that isn't long enough, according to Bernie Niemeier, the new owner and publisher of Virginia Business magazine.
As the only state in the nation that doesn't allow the governor to succeed him or herself, Niemeier told the Richmond First Club December 2 that Virginia's governors have control of their own budgets for only two of their four years in office.
Niemeier and Dr. Mike Brooks, professor emeritus of urban planning at VCU, spoke about handicaps to governing in Virginia.
"But," Niemeier asked, "Is there the political will to take it (allowing two terms) on?" If two-term governor legislation had passed last year, the first time a governor could succeed himself would be 2017. Some fear the lengthier term would give too much power to the governor.
Career politicians, career lobbyists and bureaucrats hold too much power now, he said.
Niemeier believes the one-term limit stymies accomplishment and leadership.
He also believes that the moratorium on annexation, now extended to 2018, creates financial challenges for cities that have led some, such as South Boston, to become towns to operate under county governments. Fairfax County, he said, is exploring becoming a city because it is larger than any of Virginia's independent cities. The independent city and county system creates unfair collection and distribution of resources, Niemeier said.
In response to a question about the seeming ability of Hampton Roads governments to work together more cohesively that the Richmond region, Niemeier agreed. "Hampton Roads is different because of its diversity. That is probably the influence of the military."
Virginia Business has an office in Hampton Roads so he is there frequently. He cited a regularly sponsored Hampton Roads regional meeting that attracts about 1,100 attendees. Compare that to Richmond's second Crupi report presentation that drew about 300 people. "We don't see the same level of civic engagement that you see in Hampton Roads."
They would say that they don't have regional cooperation, he added. "But Mayor Paul Fraim (Norfolk) has done a wonderful job. They have a very, very impressive downtown."
Mike Brooks Laments Failure to Use Survey Results
A former president of Richmond First Club, Brooks reviewed the results of a study on the Dillon Rule (resulting from an 1868 court case that local governments have only those powers given them by the state) by the Club in cooperation with the Virginia Municipal League and the Virginia Association of Counties.
Conducted eight years ago, Brooks said the results were never made available to the public. The 19 per cent response rate was low. However, the 131 responses were revealing. Surveys were sent to local governments across Virginia.
"We got a long list of things they wanted to do but couldn't do," Brooks said. "The list was the most valuable part of the report." The list included such items as the inability to make local laws on guns in bars or signage.
Asked about preferences for home rule or sticking with the Dillon Rule, 49 percent preferred home rule, 39 percent had no opinion and 12 percent wanted to retain adherence to the Dillon Rule. They were mostly small town governments, Brooks said.
The Dillon Rule has long been praised by the state Chamber of Commerce and it is highly favored by lobbyists, he said. On controversial issues, it is much easier for lobbyists to deal with one entity—the state—rather than individual local governments. Brooks used gun legislation as an example. The National Rifle Association can kill state level legislation much more easily than would be possible if gun bills could be handled by local governments.
Dysfunction in Virginia is a result of the Dillon Rule, Brooks said. Leadership and advocacy for change is required to eliminate Dillon. That hasn't surfaced.

___________________________________________________________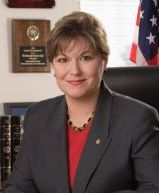 Suit tells Richmond First Club that change will come quickly with new administration
Terrie Suit was still exuberant from the Republican victory celebration of the night before when she spoke to Richmond First Club Wednesday, Nov. 4.
Change would start immediately, she said. A McDonnell staff member told her at the victory party that the first planning meeting for the new administration would be at 7 a.m. the next morning.
Suit, a former Republican delegate who represented Virginia Beach was Invited to speak on redistricting because of her former membership on the Privileges and Elections Committee when she served in the House of Delegates. Nonpartisan redistricting is an issue of emphasis for Richmond First Club.
At the lunch meeting, Suit read from the McDonnell campaign website: "Whether through legislation or a Blue Ribbon Governor's Panel, Bob McDonnell will ensure bipartisan citizen involvement in the state legislative and Congressional district redistricting process in 2010-11."
"He keeps his word," she said. Richmond First members were urged to contact the McDonnell transition team to relay support for the last opportunity for 10 years to change the redistricting process. "Bob's creation of a commission will have a huge impact."
Since re-districting was not a bigissue in the campaigns, Suit said it will be important for supporters to press the governor to follow his promises.
Suit was on the subcommittee that killed legislation in 2008 that would have set up a commission. Political voting districts are changed every decade after the census. "The process is inherently political," Suit said. Some P & E committee members are totally opposed to a bipartisan plan. But, she pointed out, there will be new members of committees after this election.
Asked how to get the attention of the new administration, she advised, "Send multiple letters multiple places."
The transition team will be named very quickly. State agencies will prepare briefing books describing what action is underway in each agency so the new administration can become informed on the business of the Commonwealth that it is about to take over.
"It's like a business that has been sold to a new owner," she said. "They will have to decide who they put in positions and who they need to keep. There are approximately 300 agency heads and executive branch appointments to be made immediately."
There wasn't a great change between the Warner and Kaine administrations because they were of the same party. Between the Allen and Gilmore administrations, changes were fewer as well. The Attorney General's office, also, will see limited change with the same party in charge, Suit predicted.
She reviewed changes that the House elections will bring about. There will be reorganization as Republicans gain one to two seats on each committee as a result of the eight seats they have picked up.
The 2010 session, she said, will likely emphasize ethics legislation. That will be prompted by the questions involving Del. Phil Hamilton (R-Newport News), a long time delegate and vice chairman of the Appropriations Committee, who sponsored a budget amendment for Old Dominion University and also sought a job at the university.
The loss of Hamilton will be felt because of the massive 27 percent of the budget devoted to Medicaid. "Hamilton," she said, "is the guy who understands it."
But she was sympathetic with the plight of elected leaders. Financial pressures on delegates are immense. When she decided to run for the House, her employer told her she would have to give up her bank job—the time demand would be too great. She was allowed to stay only after then Governor Jim Gilmore intervened with the bank. Delegates are paid $17,760 yet their service is now year-round for commissions, committees, constituent work and fund-raising.
Excited about the executive branch Republican victory, Suit has no regrets about having resigned from the House to take a lobbying job with Williams Mullen law firm. Her Navy seal husband retired two years ago and the pressures on a politician take a toll, she said.


___________________________________________________________
Does Virginia need tax reform?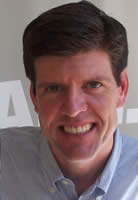 Politicians Need to Look Under the Rocks
Revenue Sources Are There; Cuts Are Killing Va.
(highlights of Mr. Cassidy's presentation to the Richmond First Club on October 7, 2009)
When Michael Cassidy visits the General Assembly during legislative sessions, he spends much of his time in the House Finance Committee. But few folks are there. They're all in the Appropriations Committee.
Getting the public interested or concerned about resources is challenging, Cassidy told the Richmond First Club at its October 7 meeting.
The House Finance Committee is the body that makes the laws that bring in revenues.The House Appropriations Committee spends the money.
In government, as in all of life, spending is more fun than producing resources.
Candidates running for office need to remember that when governments don't have money, you're talking about what pays for police and fire protection, children's schools, health care and elder care. These public services are at risk with the billions cut from Virginia's budget with more cuts to come in Governor Kaine's final budget.
Cassidy is the executive director of The Commonwealth Institute for Fiscal Analysis, an organization initiated in 2006 to bring independent analysis to state finances.
He compares the present state financial situation to his large Boston family's challenge in the 70s. In those tight times, his family cut costs. His father kept the thermostat so low the family shivered. They had to dip into college savings and his mother went back to work.
Likewise, Virginia has cut costs and used savings (the Rainy Day fund) but, Cassidy says, the state has not looked for more revenue sources and they are there.
"In 2009, we had a nine percent drop in state revenues. The state budget needs to grow by six percent a year to keep up with costs. This raises the question of whether we're cutting so much that we're damaging our structure."
"It's up to us to do some truth telling in the campaigns. Virginia is 48th among the states in spending on Medicaid and 37th on education. As an example of the challenge of trying to find major savings in existing public programs, he said , "The Health Care Commission came up with interesting proposals (for improving health care)." But, he said, even an outside management consulting firm couldn't find savings in the existing Medicaid program to pay for them since the program is already quite lean.
Politicians have been too quick to grant loopholes. Tax advantages or tax elimination are enacted with no sunsets. "They just go into the (state) code and they stay there. They don't come under review like the appropriated side of the budget."
Many of the funds from the 2004 tax reform legislation disappeared. "Almost before the ink was dry, we began giving it away," Cassidy said. Elimination of the estate tax and tax credits for long-term care are examples of the 'give away,' he said.
Internet sales taxes have been successfully passed in some states but to make that and other important tax reforms happen in Virginia, 'We need a champion. We could use your help."
Virginia also needs revision of its unemployment laws. Workers getting re-trained or those with part-time jobs are handicapped by laws that restrict payment to those who are available for full-time work. Just four states have more "anemic" unemployment laws, Cassidy said.

___________________________________________________________