The Richmond First Club fulfills its purpose largely through a monthly series of luncheon meetings featuring knowledgeable speakers on current topics of interest to inform regional leaders and residents. The club provides access to insight from key area leaders.
Schedule of Speakers for 2018-19
Abigail Spanberger (Sept. 12, 2018)
Democratic candidate, House of Representatives 7th District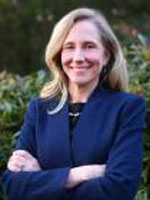 Abigail Spanberger has always served her country and community. Now she is running for Congress. Abigail took an oath to protect and defend the Constitution of the United States against all enemies, foreign and domestic. That oath didn't come with an expiration date. When she saw partisan politics threatening the country she has worked so hard to protect, she knew it was time to stand up for the people in the 7th District.
Abigail began her career in public service as a federal law enforcement officer working narcotics and money laundering cases with the U.S. Postal Inspection Service. Following her love of country, public service, and languages, Abigail joined the CIA as an operations officer. She traveled and lived abroad collecting intelligence, managing assets and overseeing high-profile programs in service to the United States. In 2014, Abigail left government service to begin a career in the private sector and bring her family back home to Virginia. Working at EAB (Education Advisory Board) - Royall & Company, Abigail helped colleges and universities to create diverse student bodies, increase graduation rates and break down financial barriers to higher education.
Abigail grew up in Short Pump, in Henrico County. She attended J.R. Tucker High School's Spanish immersion program, served as a Senate page for U.. Sen. Chuck Robb (D-VA), and graduated from the University of Virginia. After college, Abigail moved to Germany and earned her MBA from a dual-degree German-American program between the GISMA (German International School of Management and Administration) and Purdue University.
Abigail and her husband, Adam, live with their children in Glen Allen.
---
Joe Walton (Sept. 12, 2018)
Libertarian candidate, House of Representatives 7th District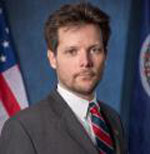 Joe Walton was born and raised in central Virginia and lives in Powhatan, Virginia, with his two daughters.
He has been a leader in technology and business administration for more than 20 years serving in entrepreneurial, large enterprise and policy roles. He also has been active in public and nonprofit service in central Virginia for many years, and in various capacities.
Joe previously served in elective office for a term on the County of Powhatan Board of Supervisors from 2008-2011. He was elected vice-chair and chair of the Board during his tenure and was a leader in community and regional initiatives.
Highlights from his prior elected office service on the County of Powhatan Board of Supervisors are:
1. Creating the Huguenot Trail Advisory Committee Report
2. Planning and securing funding for the widening of Huguenot Trail east of Route 288
3. Planning for the well-designed Walmart development on Route 60.
Joe earned his B.S. in science, with a minor in physics from Virginia Commonwealth University (VCU). He also holds a master of public administration graduate degree from the L. Douglas Wilder School of Government and Public Affairs at VCU. He is currently a dissertation-phase doctoral student in the public policy and administration Ph.D. program at the Wilder School. His doctoral research focuses on cryptocurrency, socioeconomic value, social and technical change, and public policy.
He is a senior internal auditor of IT at a large Virginia university. He enjoys golf, yoga and Virginia wine.
---
September 12, 2018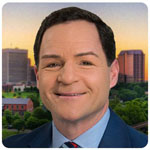 Greg McQuade, Moderator WTVR-TV (CBS) news reporter, anchor Greg McQuade is living his childhood dream. Growing up in Somerville, Mass., Greg always wanted to become a television reporter. In fact, "News Broadcasng" is listed under career goal in his high school yearbook. Since taking his ?rst job as a storyteller in 1997, Greg has earned 27 Emmy Awards, 27 regional Edward R. Murrow Awards and 4 Naonal Edward R. Murrow Awards. During his years at Northeastern University, Greg worked as a DJ for KLHI FM-101 on the island of Maui and interned in the Irish Parliament in Dublin, Ireland. Aer graduang, he worked as a reporter for WVII-TV in Bangor, Maine. Greg lived a few doors down from author Stephen King. Greg also worked at NECN in Boston. In the fall of 2000, Greg moved to Richmond aer landing a job at WTVR as the military/polical a?airs reporter. He considers himself a history bu? and Richmond o?ers plenty of the past to keep him busy. Greg traveled across the pond to England in 2005 and 2007 to cover the historic links between the United Kingdom and Virginia for the 400th anniversary of Jamestown. Each week Greg produces Emmy Award-winning segment called "Heroes Among Us." He also produces a weekly segment called "I Have a Story," which features lile-known Virginians with remarkable tales to tell. Greg also hosts "Virginia This Morning" on CBS 6 where he interviews arsts, musicians, comedians, authors and naonal newsmakers. He also anchors "CBS 6 This Morning" every Saturday and Sunday morning. Greg also volunteers his me to help organizaons near and dear to his heart. Greg volunteers with the Leukemia and Lymphoma Society, St. Baldrick's Foundaon, CASA (Court Appointed Special Advocates), Mother's Against Drunk Driving, Trees Of Hope, the Richmond SPCA and the Henrico Humane Society.
---
Nelson Reveley (Oct. 10)
President, board of directors, RVA Rapid Transit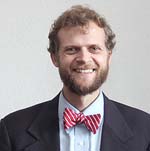 Nelson Reveley is board president of RVA Rapid Transit, a grassroots nonprofit that educates, organizes and advocates for regional public transportation and its broad array of benefits. He is the project coordinator for RVA Thrives, an initiative along the Jefferson Davis corridor within city limits focused on cultivating equitable thriving in areas of job access, neighborhood beautification and neighborhood safety. He is also an ordained pastor in the Presbyterian Church (USA) and serves as parish associate at Grace Covenant Presbyterian Church. Nelson completed a Ph.D. in religious studies at U.Va., with a focus on theology and ethics, and he lives in western Henrico with his wife, Jessica, and their two children, Eason and Asher.
---
Kevin Hall (Nov. 14)
Executive director, the Virginia Lottery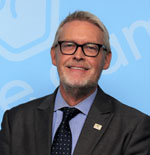 Kevin Hall is executive director of the Virginia Lottery.??Prior to that, he served in key legislative, management and communication roles for two Virginia governors and a United States senator, in Richmond and in Washington, D.C.??Since 2009, Hall served as communications director and senior policy advisor for U.S. Sen. Mark R. Warner on Capitol Hill.??Hall's policy focus in the Senate included research into the impact of disruptive digital business models on the U.S. workforce and on the economic experiences and expectations of consumers. Those are issues that the Virginia Lottery is successfully addressing every day.??Between 2002-08, Hall was press secretary for Mark Warner and Tim Kaine when each served as governor. In that role, he advised agencies across state government in an effort to maximize public awareness about initiatives and opportunities benefitting all Virginians.??Hall, a Richmond native, is a former print and broadcast news reporter and editor for the Associated Press and the Virginia News Network.??He spent more than a decade covering Virginia government as a news reporter, including the events surrounding the initial 1988 launch of the Virginia Lottery.
---
Jeff Schapiro (Dec. 12, 2018)
Political columnist, the Richmond-Times-Dispatch
Jeff E. Schapiro is politics columnist for the Richmond Times-Dispatch. He has covered campaigns and government for more than 35 years, a period during which Virginia has emerged as a decisive swing state prized by the national political parties.
Schapiro joined the Times-Dispatch in 1987 after reporting from the state Capitol for United Press International and Virginia Business magazine.
He has covered nine gubernatorial campaigns, 10 governors, every session of the General Assembly since 1981, 10 presidential primaries and conventions, as well as dozens of congressional and legislative elections.
Schapiro's column appears in the Times-Dispatch Wednesday and Sunday. It is also carried by other Berkshire Hathaway-published newspapers in Virginia. Schapiro's video column is posted Thursday to the Times-Dispatch's website, richmond.com.
Schapiro can be followed on Facebook and Twitter.com at @RTDSchapiro.
Schapiro has been recognized by the Virginia Press Association for his coverage of the Bob and Maureen McDonnell corruption scandal, attempts to dismantle the state's monopoly on liquor sales, the political influence of the tobacco industry and the historic renovation of the Jefferson-designed state Capitol.
Schapiro is a 2015 inductee of the Virginia Communications Hall of Fame at Virginia Commonwealth University.
Since 1991, Schapiro has been a correspondent for The Economist, the British newsmagazine, covering Southern politics and culture.
Schapiro also has contributed to State Policy and Legislative News, the magazine of the National Conference of State Legislatures, and Regardie's Magazine, writing on Virginia topics for the Washington-area publication.
Before moving to Virginia in 1979 for a position in UPI's Richmond bureau, Schapiro worked on daily newspapers on the Louisiana Gulf coast and in the northern New Jersey suburbs of New York City.
Schapiro is an analyst for WCVE-FM, Richmond's public radio station, and has discussed Virginia politics on national and regional television and radio programs.
A native of New York City, Schapiro was graduated from Georgetown University with a bachelor's degree in history. His wife, Clare, is a food columnist for the Times-Dispatch.
---
Doug Pick of Feedmore (Jan. 16, 2019)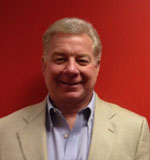 Douglas "Doug" Pick joined FeedMore, Central Virginia's core hunger-relief organization, as President and Chief Executive Officer in November 2012. Under his leadership, FeedMore is focused not only on nourishing the community but also on empowering lives. FeedMore collaborates with hundreds of organizations to serve over 205,000 at-risk children, families and seniors through its Central Virginia Food Bank, Meals on Wheels and Community Kitchen programs. This year, FeedMore provided 23 million meals to hungry neighbors of all ages and circumstances throughout Central Virginia.
Pick is the Vice Chair for the Virginia Federation of Food Banks. He Co-Chair's the VCU Health System Steering Committee for Determining Social Determinants of Health. He served as the Facilitative Leader for the RVA Food Collaborative, an adjunct function of the Capital Region Collaborative's Healthy Community Initiative. Pick serves on three national task forces with Feeding America and was honored to serve on the Governor's Council on Bridging the Nutritional Divide, where he Co-Chaired the Sub-Committee on Supporting Virginia Agriculture.
Pick is a graduate of UVA's McIntire School of Commerce and previously held various management and executive positions with IBM, Central Fidelity, and Capital One.
---
Lucy Meade (Feb. 13, 2019)
Director, Economic Development & Community Relations, Venture Richmond, Inc.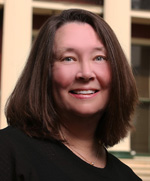 Lucy is a champion of Richmond's creativity, innovation, revitalization and future. For 28 years, she has been a catalyst, with business and community leaders, to enhance the vitality of Richmond through economic development, marketing, promotion, advocacy and events. Lucy has initiated and executed many programs that make Richmond a more vibrant and economically successful community.
She has a passion for high-impact, transformational initiatives and one of those is RVA. She leads the collaborative team effort that created the RVA Creates brand for Richmond. The initiative highlights our community pride and celebrates our creativity and innovation. The RVA brand is open-source, which means it belongs to the whole community. Anyone can use it for their personal or business use. RVA is the first Richmond brand to be embraced by residents throughout the region.
In preparation for the UCI Road World Cycling Championships, she led several beautification initiatives including: working in partnership with Maymont and the city on the 3rd and 5th Street Gateways, which are major arteries into the city, and working in partnership with Lewis Ginter on a botanical makeover of the Canal Walk and a 13-block area in the Downtown Arts District.
She has been involved in a variety of initiatives including: spearheading the city's Commission on the Tax Abatement Program; producing an Emmy-nominated TV show with NBC12; helping to launch the National Folk Festival in Richmond; developing the Downtown Clean and Safe Program; spearheading Richmond's holiday skyline lighting; and annually chronicling downtown's economic transformation through forums, TV shows, publications and online. These are some of the ways that Lucy has enhanced the profile of downtown Richmond's transformation, which reflects a national trend of people moving back to cities.
Over the years, she has served on numerous nonprofit boards, including Friends of Art (VMFA), Meals on Wheels, Leadership Metro Richmond, RVA Chamber, Visual Arts Center, Culture Works, and co-founder of C3: The creative Change Center. She currently serves as a board member of 1708 Gallery, Virginia Capital Trail Foundation, The Shockoe Partnership and Lewis Ginter Botanical Garden.
When she's not preaching the story of Richmond's creativity, innovation and revitalization, she nurtures her own creative spirit by laughing, learning, volunteering, biking, painting and savoring life with interesting friends. She rarely passes up an opportunity for an adventure.
---
Marland Buckner, MB (squared) (March 13, 2019)
Co-founder and principle of MB2 Solutions LLC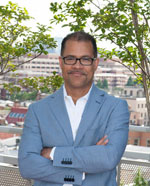 Marland Buckner serves as co-founder and principal of MB2 Solutions LLC (formerly named Global Strategic Partners from 2008-2015) a public affairs firm with offices in Washington, D.C., and Richmond, Virginia.
Prior to co-founding MB2, Buckner served for seven years as director of federal government affairs for Microsoft Corporation in Washington, D.C. During his tenure at Microsoft, Buckner worked closely with senior leadership and executive staff to integrate Microsoft's philanthropic, policy and political efforts.
As director of government affairs, Buckner represented Microsoft across a range of areas including education, workforce development, as well as interactive entertainment. As co-chair of a technology industry partnership, Buckner helped to drive policy and political consensus for reform of the nation's high-skilled immigration system in the early 2000s. In 2005, Buckner was recognized by Microsoft for leading the company's efforts to create a first of its kind $20 million partnership with the U.S. Department of Labor to provide technology skills training through a network of community technology learning centers nationwide.
Before Microsoft, Buckner served in several staff roles in the U.S. Congress, as legislative assistant to Sen. Charles Schumer (D-N.Y.) as well as senior policy advisor and chief of staff to then-Congressman Harold Ford Jr. (D-Tenn.-09).
Buckner has served as a policy analyst at two Washington, D.C.-based think tanks, the Joint Center for Political and Economic Studies and the Progressive Policy Institute. Buckner's writings have appeared in a variety of publications, and he frequently serves as a commentator and panelist on policy and political issues.
Buckner earned his B.A. in political science and history and his M.A. in history from the University of Saskatchewan, Canada, and completed his doctoral examinations in American studies at the College of William and Mary. He also holds a certificate in business administration from Georgetown University.
Buckner serves on the boards of the Arcadia Center for Sustainable Food and Agriculture in Alexandria, Va., and the Richmond Chapter of Communities in Schools.
---
Richmond First 100th anniversary speaker: John V. Moeser (April 10, 2019)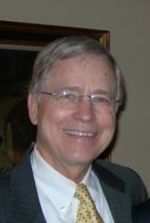 John V. Moeser is Professor Emeritus of Urban Studies and Planning at VCU where he taught for 34 years. Upon his retirement, he was invited to become Senior Fellow at the Bonner Center for Civic Engagement at the University of Richmond where he served for 12 years. Altogether during his 46 years, he taught classes, wrote books, journal articles, and multiple commentaries dealing with race, poverty, politics, and political power in Richmond and the Urban South. He has been extensively involved in state and local government commissions and multiple non-profit organizations.
---
Martha Shickle (May 8, 2019)
Executive Director, Richmond Region Planning District Commission (RRPDC)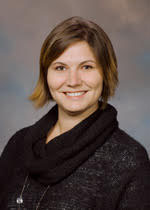 A native of the Northern Shenandoah Valley, Shickle earned a bachelor of arts degree in sociology from the College of William and Mary and a master of public administration degree from George Mason University. In 2013, Shickle received the Garland Thayer Award from People Incorporated, which recognizes the contributions of community leaders who embody the nonprofit's work to help economically disadvantaged people. She was named as one of Virginia's "Top 40 Under 40 in Housing" by the Virginia Housing Development Authority and Virginia Housing Coalition in 2012.
"She is the right leader at the right time to direct the commission during this period of great progress in the Richmond region," said David Williams, chairman of the RRPDC and a member of the Powhatan County Board of Supervisors. "We were impressed with the way she immerses herself in serving the people of the community. Her expertise in regional collaboration and record of success in Virginia make her a wonderful complement to the Richmond region."
The Richmond Regional Planning District Commission is an intergovernmental agency that facilitates collaboration among the nine local jurisdictions in the Richmond region. The 33-member RRPDC board includes 22 elected officials, seven local Planning Commission members and four citizens representing the 1 million residents of the town of Ashland, the city of Richmond, and the counties of Charles City, Chesterfield, Goochland, Hanover, Henrico, New Kent and Powhatan.
The RRPDC is the contracted agency to administer the Richmond Regional Transportation Planning Organization (RRTPO), a federally-designated forum for regional transportation decision-making and funds-allocating. The RRTPO is responsible for planning and programming regional transportation projects. It is the region's only transportation body composed of elected officials from all nine local jurisdictions and officials from regional, state and federal transportation agencies.
RRPDC has joined with the Greater Richmond Chamber of Commerce to create the Capital Region Collaborative, which engaged residents in a community-wide process of identifying eight priority areas for improving quality of life in the region. As part of that cooperative effort, the RRPDC is building a regional indicators program that benchmark the region's progress over time and compare it to peer communities.
---
The honorable Ralph Northam (June 12, 2019)
Governor of the Commonwealth of Virginia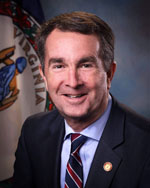 Before he was inaugurated as the 73rd governor of the commonwealth of Virginia, Ralph Northam served as an Army doctor, pediatric neurologist, business owner, state senator and lieutenant governor.
A native of Virginia's Eastern Shore, Gov. Northam was educated at the Virginia Military Institute (VMI), where he graduated with distinction.
After graduation, Gov. Northam was commissioned as a second lieutenant in the United States Army. He served eight years of active duty and rose to the rank of major.
He attended Eastern Virginia Medical School and then traveled to San Antonio for a pediatric residency, where he met his wife Pamela, a pediatric occupational therapist at the same hospital. Gov. Northam did his residencies at the Walter Reed Army Medical Center and served as chief neurological resident at Johns Hopkins Hospital. As an Army doctor, he served in Germany, treating soldiers wounded in Operation Desert Storm.
When Gov. Northam and Pamela returned home, they chose to build their life in Hampton Roads. He began practicing pediatric neurology at Children's Hospital of the King's Daughters in Norfolk. He established Children's Specialty Group, his current medical practice, to provide expert pediatric care for patients. Gov. Northam also served as assistant professor of neurology at Eastern Virginia Medical School, where he taught medicine and ethics.
Gov. Northam volunteered as medical director for the Edmarc Hospice for Children in Portsmouth, where he spent 18 years caring for terminally ill children.
Gov. Northam approaches public service with the same passion he brought to his military and medical service. He is committed to working with leaders from both parties to build a Virginia that works better for every family, no matter who they are or where they live.
Gov. Northam is the first native of the Eastern Shore to serve as governor since Gov. Henry A. Wise took office 1856. He is also the first VMI Keydet to serve as governor since Gov. Westmoreland Davis took office in 1918.
Gov. Northam and First Lady Pamela Northam have two adult children: Wes, a neurosurgical resident in Chapel Hill, and Aubrey, a web developer in Richmond.
---
Backup speaker: Brian Cannon (June 12, 2019)
Executive director, OneVirginia2021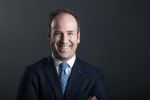 Brian Cannon became the executive director of OneVirginia2021 in January 2015. He brings more than a decade of experience in nonprofit leadership, community building, fund-raising and bipartisan advocacy for state policy issues. Previously, he worked as a consultant with startups and high-growth companies. While in law school, Brian studied election law and was on one of the winning teams in the 2011 statewide redistricting competition.
Brian is a double William and Mary graduate (2011 JD, 2004 BA). He and his wife, Kelly, live in Richmond, Virginia, with their son. When not working on redistricting reform, he serves on several nonprofit boards and plays rec league football.
---