Richmond First Club
Monthly Luncheon

The public is cordially invited to join us at our next Lunch Meeting, the second Wednesday of the month September through June, unless a change is specifically announced.

Willow Oaks CC - 6228 Forest Hill Avenue, Richmond, VA
$20 for Members/ $15 First Time Guest/ $25 Repeat Guest/ $25 Public
Reserve Your Seat Now, call 804 358-0011 or email
emglazier1@gmail.com
Luncheon Presentation Summaries
June
June Speaker - John Vithoulkas
"Great communites are not accidents," John Vithoulkas reported. He indicated how efforts in Henrico County have led to success. John Vithoulkas has been a county employee since 1997 and county manager since 2012. He is proud of the progress the country has experienced. In his presentation to the RFC he spoke both about the county administration goals and accomplishments and the challenges of the future.
He explained that one important principle for his staff is to be responsive to the citizens. Employees are focused on greater customer service to be a positive force in the community. They strive to build a strong working relationship with county residents. Additionally, an important consideration on a larger scale is the focus on regional collaboration to better achieve common goals for the city and surrounding counties.
There are several factors that he indicated are keys to success for Henrico. He is especially proud of the Triple A Bond rating from the rating agencies - one of only 44 counties in the US to achieve this rating from all three agencies. And the diverse local economy - consisting of such entities as retail, arts, construction, manufacturing, health care and technical services - is a bulwork against the shifts in business cyles. And the 2016 bond referendum allowed for major investment in schools, parks, fire, road and library projects with a total of $419.8 million to invest.
He reports that the county administration has six goals:
- To provide a valuable education that equips our youth for success in the workforce – even if it means doing things differently.
- To keep our citizens and businesses safe.
- To proactively address challenges our community faces.
- To facilitate a diverse & healthy economy.
- To maintain and invest in infrastructure.
- To provide exceptional services and a great quality of life.
- Some of the challenges he highlighted included the following: Essex Village and the infrastructure issues; dealing with heroin/opioid epidemic (task force established to develop strategies to better deal with this); keeping roads well maintained; and redevelopment projects (including Eastgate Town Center and Regency Square). He intends to work hard to deal with these challenges.

April
April Speaker - Levar Stoney, mayor
by Krystyna Guntall
The City of Richmond welcomed new mayor, Levar Stoney, into office just over 100 days ago. In that short amount of time, Stoney has made over 100 public appearances as well as put many of his plans into action. Richmond First Club opened their doors to the mayor for the April meeting, where he explained his ideas on the four main pillars of his program. He also has many outstanding ideas that he would like to implement while in office.
Stoney began the discussion by describing Richmond as a city that is "resilient, resurgent and a renaissance." He outlined four main pillars for growth of the community: public education, public services, public safety, and poverty mitigation. Stoney voiced his concerns about the public education system in the city and showed his passion for this important subject. He has made many school appearances around the city and his goal is to visit every school by the end of his first year. The mayor explained that education should be taken very seriously and that the future of the next generation begins as young as pre-K. His goal is to implement programs to positively impact the younger generation.
Secondly, public services was the next topic of discussion. Stoney explained that in order to succeed with this pillar Richmond must have a highly functioning city hall. Basic services should be taken more seriously and citizens will see a hands on approach to make improvements.
Another pillar that caused a great discussion was public safety. Stoney mentioned that crime has increased and neighborhood concerns are steadily growing. More money has been allocated for law enforcement. With the increase of law enforcement and help of citizens, Stoney plans on cleaning up the streets.
Lastly, Stoney discussed the poverty that Richmond faces. In terms of finance, Richmond has a Double A rating; however poverty is at 25% which is way too high. The mayor explained that in order to effectively eliminate poverty, "it has to be the work of everyone." Stoney explained that as a community we must focus on wealth building and providing opportunities for all individuals. "Poverty has no boundaries," and Stoney plans to do all in his power to decrease poverty levels.
Mayor Stoney explained that he is over 100 days into his term and he is still smiling as much as he was on day one. He described Richmond as an opportunity city and is eager to see how the city will continue to grow while he is in office and beyond.
February
February Speaker - Jon Lugbill, Sports Backers
By Krystyna Guntle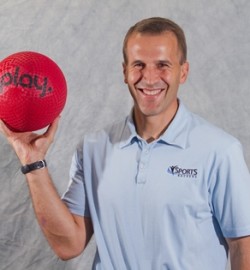 Jon Lugbill is a world famous athlete as well as a phenomenal community leader in the greater Richmond area. Lugbill competed in the 1992 Olympics where he showed his passion for whitewater canoeing. He now serves as executive director of Sports Backers located at Sports Backers Stadium in Richmond. Lugbill mentioned some of the many ways he and his coworkers are involved in the community and what they have to offer to Richmond residents.
Sports Backers is a non-profit organization, which is home to many Richmond events. Lugbill has served as the executive director for over 20 years. Throughout his years as director, the organization has been recognized four times for the title of "Best Sports Commission in the Country" in 2006, 2009, 2011, and most recently in 2016. Some other titles Sports Backers holds is "Best Outdoor River Town" in 2014, 3rd most active region East of the Mississippi River, and in the "Top 10 Urban Trail Systems". Sports Backers stadium is very involved in the Richmond community and their workers/volunteer are passionate about creating healthier lifestyles.
Some events Lugbill mentioned that Sports Backers hosts is the Monument Ave 10k, Dominion River Rock, Richmond Marathon, etc. All of the events include individuals from many different backgrounds, which provides an open and welcoming environment. The difference between Sports Backers and other sports commissions, Lugbill explained, is the family/community driven goals. Other activities Lugbill incorporated into the community include over 40 exercise classes per week per year held at different facilities throughout Richmond. These are free classes offered to the community, aimed towards lower income families to also get them involved. This provides a healthy outlet to anyone in need and also allows individuals already passionate about health and fitness to share their stories. Lugbill and his team aim to bring the community together in ways that are fun, active and engaging.
Looking forward, Sports Backers forecasts to triple the number of classes in the next few years. Sports Backers also has created miles of biking/pedestrian walkways and infrastructure, which is expected to double in years to come. Lugbill explained that you have to look for the opportunity for growth and Sports Backers does just that. He hopes more Richmonders will become involved and help him and his team make Richmond more, "alive, vibrant, and trendsetting."
January
January Speaker - Shannon Valentine, OneVirginia2021
By Krystyna Guntle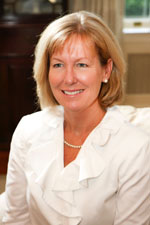 Shannon Valentine is a woman of many roles. Some of the more well known roles includes co-chair of the OneVirginia2021 Advisory Board as well as former member of the Virginia House of Delegates. She is most passionate about transportation and redistricting which affect the community as a whole. Ms. Valentine was accompanied by two of her close colleagues who also contributed to the discussion.
Before she spoke, she introduced Bill Oglesby, VCU instructor and the director of the redistricting documentary that was produced by OneVirginia2021. He discussed the film that explored some of the effects of gerrymandering. The goal is to motivate citizens to support efforts for fairer redistricting.
Ms. Valentine is from Lynchburg, however she is very familiar with the surrounding areas - Richmond included. Part of the discussion included whether or not the creation of an intercity railway would be beneficial and useful. She welcomed the audience to contribute to her discussion as well as shared some ideas she and her coworkers have considered. One of these ideas included the installation of a railway station near The Diamond within the city. This area would be an ideal location with the sports stadium, a movie theater, and many other attractions nearby. Tourists could make their periodic trips while being entertained with what Richmond has to offer, and commuters could make their daily trips without the hassle of heavy traffic or any other vehicular issues.
Another topic that she emphasized was an appeal to the younger generation. An audience member addressed the fact that although these issues are great ones, the younger generation is our future so different and creative measures need to be taken to involve them. The youth need to be interested in matters that pertain to their city, and millennials should be active in their community. Ms. Valentine urged the audience to continue to be educated about local issues. This includes transportation issues and talk about new railways, as well as local politics. She also mentioned that the support of RFC would be an important support system for future endeavors. Valentine ended the discussion by encouraging the audience to participate in the gubernatorial election, as that also affects many issues that were discussed.
December 14 Speaker - Jeff Shapiro
by Krystyna Guntle
Jeff Schapiro was welcomed as the speaker at Richmond First Club's December meeting. Schapiro is a reporter for the Richmond Times Dispatch and focuses his time and effort on politics. With the recent presidential election and the upcoming gubernatorial election, Schapiro has had a lot of material to cover. He is very well educated and has a tremendous amount of knowledge on this subject matter - from many perspectives. Schapiro was inducted into Virginia Commonwealth University's Communications Hall of Fame in 2015 - to note one of his many accomplishments.
Schapiro pointed out that some millennials voted in their first presidential election on November 8, 2016. Regardless of the outcome of the election, Schapiro mentioned that this generational shift is an "opportunity for optimism." Many voters are uninformed and Schapiro hopes to offer a resource to young voters to be able to learn more about candidates and their ideologies. Schapiro also talked about how so much attention is given to presidential candidates, however local elections are just as important. Participating in local elections offers support and unites the community. Educating oneself on which issues candidates support or are against allows voters to form an opinion and become more involved on what is going on in the community.
According to Schapiro, the gubernatorial election is the "main event" for next year. He explained that Virginia, historically speaking, is a diverse state and holds the opinions from many individuals holding differing political ideas. Some issues that occur in many elections are Voter ID and registration fraud. Voter ID is an idea that polling places have been overrun by illegal entities. Registration fraud is self-explanatory in that somewhere along the registration process false information is given. Schapiro assured the listeners that Voter ID problems hardly ever happen in Virginia. If registration fraud occurs, the majority of the time it is identified and addressed.
In conclusion, Schapiro offered great insight into the world of politics as well as ideas from both parties. He also urged the audience to become involved in local elections by participating in campaigns or listening to debates.
Nov. 9 Alfred Durham, Chief, Richmond Polic
By Krystyna Guntle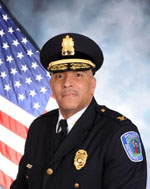 Richmond First Club had the honor of welcoming Chief of Police, Alfred Durham, to their November meeting. Durham served 17 years in the United States Marine Corps as well as 29 years in law enforcement following that. We listen, learn, and then grow." This is something that Durham repeated throughout his presentation. His successes can be attributed to way of thinking. From his years of experience he has also found that familiarity breeds trust." As a law enforcement worker in today's society, he explained that it is easy to lose track of why you risk your life daily. Over the last few years we have seen protest groups emerge such as Black Lives Matter, Blue Lives Matter, etc. In order to be effective in a community that shines a negative light on law enforcement, you need to have a strong mind. Remind yourself and your team that you are there to benefit the community and serve to make your neighborhood a safer place to come home to every night.
Durham explained there are multiple pillars that support successful societies and noticed that Richmond was not engaging in all but one: officer safety and willingness. As a police officer you are put through 11 months of intensive training from the moment your background check clears to the minute you walk across the graduation stage. After that, Durham explained that even he goes through training courses twice a year to ensure the safety and knowledge of officers and civilians and to refresh on practices that may not be used often. Durham explained that once proper funding is obtained, he would love to bring in mental health programs outside of current Employee Assistance Programs (EAPs) and an in-house psychologist. This will provide officers the proper care and attention needed to better serve our community. Durham addressed the city budget issue further by explaining that law enforcement is constantly losing qualified and passionate officers due to the low pay. He explained that individuals love what they do but some need to work side jobs to make ends meet. This causes burnout, which results in lower performances by law enforcement.
Durham described the many programs they have created for our community, one of which is LIFE (Law Enforcement Intervention Focusing on Education). Historically speaking, over 100 children ranging from elementary school to high school were arrested. LIFE is a nine-week program that is held once a week to work with juveniles. The individual's charge is held, and depending on whether or not the qualifying individual completes the program, will be lowered or dropped. Durham wanted to shift the mindset from sending individuals to juvenile centers, and then coaching them on how change, to now the opposite. LIFE reroutes an individual's way of thinking. This program shows them that law enforcement does care and wants to help but only if they are willing to take the first step. LIFE coaches our youth on how to handle situations, the way things on social media may be misinterpreted, etc. Since the start of this program, Durham has noticed a 58% decrease in youth arrests.
Chief Durham stands by the mantra of respect, dignity, and fairness." As human beings, we want to be respected regardless of age, race, religion, etc. Durham aims to instill trust throughout the community. In order to do that, we as civilians need to also respect law enforcement. Despite personal opinions, we must acknowledge that police officers are trained individuals who are working to better our society. Durham urges the Richmond community to become involved and educate ourselves on what is happening, not only in our city but also throughout the country.
Oct. 12 - Jay Stegmaier, newly retired Chesterfield County administrator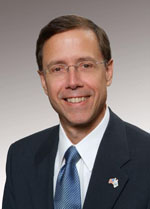 Edited from a retrospective of his career by By MARKUS SCHMIDT, Richmond Times-Dispatch
When James J.L. "Jay" Stegmaier hung up his hat as Chesterfield County's administrator (June 30), he left a place very different than the mostly rural community where he began his career in public service 37 years ago.
Stegmaier, now 62, came aboard as a young budget management analyst, when Chesterfield was still finding its footing after the annexation of 23 square miles by Richmond in 1970 that left the county with about 77,000 residents. By 1980, that number doubled to 140,000, and continued growing rapidly to about 337,000 today.
"This building wasn't even here," he said during an interview at his office on the fifth floor of the county government complex. "There was a stoplight at Chippenham Parkway and Iron Bridge Road. You didn't see much between here and there. It was like driving down a lonely country road."
He rose to county administrator in 2007, and leaves an operation with 4,000 employees and a budget of $810 million.
"Since I started here, we have evolved into a much more professional organization ... Today, Chesterfield is broadly recognized as the national prototype for how to (make) local government better. That wasn't necessarily the case in 1979."
Before becoming administrator in 2007, Stegmaier spent 10 years as deputy county administrator for management services. Before that, he was director of the county's Budget and Management Department beginning in 1986.
"I don't think people realize how important stable government is to quality of life. But I believe it's fragile and it's never going to be any better than the quality of people who go into public service. The only way we preserve what we have is if we have people - good people - who are willing to do the right thing and serve others," Stegmaier said.
Stegmaier is proud that in spite of the downturn of 2008, he was not only able to keep Chesterfield on a steady course, but also oversaw the county's strongest period of economic development in the aftermath.
"There was a guy in the business community who said, 'Jay, just don't participate in the recession.' I thought, he's nuts, but then I realized he is right," said Stegmaier, flashing a boyish grin. "If we go on acting like it's a terrible time and we can't do anything, we're doomed. We've got to go into this thing looking at it from the perspective of where are the opportunities and take advantage of that. Changing that mind-set was so critical."
But he had a plan and, when the economy collapsed in late 2008, Stegmaier thrived in his leadership role.
"The recession was huge," he said. "But I think it wasn't as rough for us. We were able to convince a lot of people that every time is a good time to invest as long as you know what to do with it."
Stegmaier pulled together the local business community and elected officials at all levels of government. While the county had to cut 300 jobs - and 500 more in the school system - sports tourism exploded in the region in the years after the recession, Stegmaier said.
Then Amazon came to Chesterfield, creating 2,000 new jobs at a time when people in other localities were out of work. Economic development peaked in 2014 with the announcement of a $2 billion investment by Chinese firm Shandong Tranlin Paper Co., the largest greenfield project ever done by a Chinese company in the U.S.
"Our philosophy goes back to no matter how bad things are, there's always somebody out there with an idea that wants to try to get something done. Let's make sure that there's no place he can find that's better than Chesterfield County to bring his idea to life," Stegmaier said.
"It was almost like a strategic game in some ways, but that strategy for economic development was a neat thing ... to see Chesterfield just hit success after success after success."
But there are continuing challenges facing Chesterfield. The county that Stegmaier leaves is very different from the one he came to. Of the 77,000 people residing in Chesterfield in 1970, white residents made up 88.5%, and 41.2% of residents were younger than 19. Of today's 337,000 residents, 35% of residents are minorities, and 29% are younger than 19.
"Chesterfield, like the rest of the country, is reflecting changing demographics around nationality, cultural background, race and so on. All of that enriches us. That blending of cultures is a big part of what has made America such a special country over time./p>
"Our comprehensive plan needs to be stronger in terms of responsiveness to changing demographics. I don't think it is as responsive as it could be to those demands and signals that are coming at us from the social environment," he said.
"There is a lot of work in the pipeline," Stegmaier said. "I really believe that organizations have characteristics of biological, organic structures. They're constantly changing, and they are either growing and becoming stronger, or they are in decline. But they are not going to stay where they are, and Chesterfield is not going to stay in the place that it is in today as I go out the door."
"I am really going to miss the people here, but I've been living in a fishbowl for 37 years and I'm done with that," he said. "But I haven't lost a bit of my passion of making government better. I am happy to help, but I'd rather be the man-behind-the-man than be the man right now.">

Guest Speaker: March
Orlando Artze, Richmond Redevelopment and Housing Authority
By Kirtrina Baird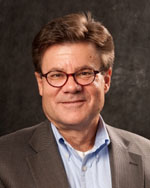 Orlando Artze is currently the Interim CEO for Richmond Redevelopment and Housing Authority (RRHA). In this role he has been very honest and straightforward. He really enjoys the job and the board is currently trying to find a permanent person for the position. RRHA was created in 1940 with three main purposes: manage public housing, administer housing choice vouchers, and serve as a redevelopment agency for the City of Richmond and for its own projects.
Artze came to America when he was eight years old as a Cuban refugee. After going through foster homes and orphanages, he was reunited with his family and they moved to New York. Living with his parents, siblings and two grandmothers in a modest two-bedroom apartment seemed like a palace to him. This experience made him realize the value of home and how important it is and what it means on every level imaginable. Growing up, he decided he wanted to be a history teacher. His first job out of college was a teacher for a junior high school in Brooklyn, New York. As much as he loved his job, he found himself getting involved in housing issues since he taught children from Latin America. He often became the person that the parents came to translate leases and documents. This made him educated in New York's landlord/tenant law and he started organizing tenant groups for the apartments to come together since they often didn't have heat or other necessities. He went to work with congressmen and the City of New York for housing in south Bronx in the early to mid-80's since there were many vacant and burned buildings.
After working with congressmen and the City of New York, Artze went to work with Local Initiatives Support Corporation (LISC), which is what brought him to Richmond. In 1990, LISC created a Richmond chapter, which is now Virginia LISC. For eight years he went to work in Washington, D.C. for LISC Southeast region and for the last 12 years Artze has been commuting to Richmond but most recently for RRHA.
Going forward, RRHA's plans include reevaluate and improve maintenance practices, promote the redevelopment of public housing which includes funding streams and transparent processes, and to also support efforts to assist public housing residents to become more self-sufficient through jobs, training, and other services.
Visit RRHA's website for more information: https://www.rrha.com/
April Speaker - Michael Paul Williams - Richmond Times-Dispatch
by, Kirtrina Baird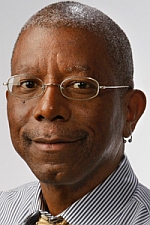 Michael Paul Williams is a metro columnist for the Richmond Times-Dispatch and aVirginia Union University alum. Williams spoke about Richmond's past, present, and future. These days Richmond has glowing press, cranes on the horizon, RVA stickers on every bumper, and citizens prouder than ever. As Williams said, "everyone is rallying behind the RVA banner, when before everyone would specify which neighborhood they were from instead of classifying themselves from Richmond!" The newly "cool" Richmond is astonishing but it is important to keep our eyes on the prize. Richmond still has a lot of work to do, and where RVA should be and could be still remains in progress.
Williams then went into a discussion about how Richmond is still divided between the white culture and the African-American culture. He went into detail about his past and present in Richmond. His point of view comes from his own struggles in white suburbia and having to deal with racial slurs and incidents growing up. He mentioned that just last week Richmond School Board renamed J.E.B. Stuart Elementary School yet Hanover County did not change Lee Davis High or Stonewall Jackson Middle Schools. Williams described the responses about changing the names as erasing history, "not an accurate telling of our past," and how "we've got to start seeing our nation in a more realistic way." But he also sees the bigger picture as this being a conversation that keeps getting pushed to the side or a change of subject. He said it seems as if Richmond always has "bigger fish to fry" yet we never seem to get around to the "battering or seasoning of those fish."
On one hand we have a city on the rise, and on the other we still have decay, violence, and pessimism. We can all see the city's potential and we wish to see its best self, but we have to start putting these conversations and ideas into action. As Williams said, "now is the time to ask ourselves, how did we get here and more importantly how have so many of our citizens been left behind?" Another aspect to his discussion is that the citizens and communities of Richmond can't thrive without the change of our minds and hearts. His presentation not only pushes our older generations to see different points of views but also opens up the conversations to those in the younger generations so everyone can be working towards change for Richmond.
April Speaker - John F. "Jack" Berry Jr.
"While you weren't looking, Richmond got cool"
by Kirtrina Baird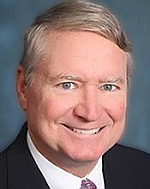 Jack Berry is a Georgetown University alum, who has been in many positions of leadership throughout his career and is currently the president at Richmond Region Tourism. Richmond Region Tourism promotes the destination and works of the City of Richmond, Chesterfield, New Kent, Henrico, and Hanover Counties. Berry presented numbers of improvements, the secrets of success, and the many awards and recognitions Richmond has received over the years.
Throughout the presentation, different numbers of growth in tourism have been tied to the secrets of success. In the greater Richmond area, our hotel sales growth is at an all time high and every year we've reach records since the recession. In comparison to Williamsburg and Virginia Beach, Jack was able to show the difference in Richmond's tourism and our unique way of attracting visitors and returning guests.
The secrets to success start with looking at the reasons why people travel. The number one reason why people travel is to visit their family and friends; it's actually 25% of our market. The second reason is for work, which in comparison to Williamsburg, Richmond is a popular spot because of the convention center and many office spaces for business meetings and conventions. And lastly is our interstate travel since we are at the intersection of interstate 64 and 95 and have about 100,000 cars passing through a day. The second secret to success is happy customers. According to tourism data, 93% of visitors plan to return and 59% of those will return in the same year. Lastly, the third secret to success is food. Food is now the driving force that brings people to travel. As Berry said, "food is hot and drinks are cool," Richmond has been on the rise with our unique restaurant scene, endless craft beer selection, and mass amounts of options for activities. Richmond has 900 restaurants, not including chains, 32 breweries, and is a "great inventory of attractions."
Along with these secrets of success, Richmond has been a top destination: a number one summer travel destination, Women's Walkable girlfriend getaway, city to visit, and many other accolades throughout the past few years. Richmond is bursting at the seams with things to do and see. Our tourist scene is becoming a big part of Richmond and is constantly growing the economy and community. In addition to all these wonderful things Richmond already has to offer, we now have the VCU Contemporary Art building, Winter Fest at Kings Dominion, and many more attractions on our horizon.
June Speaker - Matt Thornhill
Winning Communities of Tomorrow
Matt Thornhill is a founder and president of the Think Tank Institute for Tomorrow, he has done work for/with: Google, Lowes, AARP, Walmart, and the list goes on. He's been featured in many known magazine columns such as the Washington Post, New York Times, Time, and Business Weekly. Before his position as president and founder, Thornhill worked on Southern Institute of Research (SIR), now known as Institute for Tomorrow, the Boomer Project and Generations Matter. Over the years, Thornhill has been mastering the art of strategic marketing and research on understanding the trends that matter to people and how to sharpen them for their companies. During this time, he found the different ways cities compete with others to attract the younger generations and be connected with them.
How does this relate to Richmond? Well, Thornhill described Richmond's future as something we already know, the trends that are already happening, the change is here and Richmond is in no shape or form what it was ten years ago. In regards to the trends, he said, "Today is already different from yesterday, so if we're just thinking the same way as ten years ago then we're already behind." Transitioning into how to move forward to Richmond's future, trends is the best way to figure out where to go and what to do next. People make trends happen and they're the change agents since, "the people are shaping them." After describing different Meta trends and how different steps that could benefit our city, Thornhill concluded with the presentation with the idea that we as a community have to work together to move forward and help Richmond prosper. Monument Avenue being a big issue in Richmond, it could be a good first step to our process of overcoming our issues.
Social Media: @Winningtomorrow Presentation: text 66866 "Tomorrow" and the full presentation can be sent to your email!
For more information: https://www.sirhq.com