Community Service Since 1919
Richmond First Club's founders shared a vision of a permanent public affairs organization to inform the public and political leaders about a broad range of civic issues, policies and solutions. This spirit of enlightened activism that initially inspired the formation of the club in 1919 lives on in the club's active involvement in current issues in the Richmond metropolitan area.
Vision
To be the leading public affairs organization supporting research on major civic issues and policies affecting the Richmond metropolitan area by providing a forum for discussion, raising public awareness, and advocating solutions on a nonpartisan basis.
2019-20 Officers and Directors
President - Suzanne Munson Jernigan
Vice President/Programs - Sam Seeley
Secretary - Peggy Friedenberg
Treasurer - Louis Matherne
Communications Director - Jazlyn Green
Membership Chair - Ruthie Roberts
At Large Director - Henry Chenault
At Large Director - Mary Ann Rodriguez
At Large Director - Patrick Duckworth
Past President - Jane Helfrich
Meet our Officers and Directors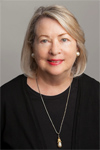 Suzanne Munson, President, served as Executive Director of Historic Garden Week in Virginia following a career in corporate communications. A former president of the Richmond Public Relations Association, she recently completed a comprehensive biography about Founding Father George Wythe, Jefferson's Godfather: The Man Behind the Man. Suzanne teaches college-level courses and gives frequent lectures about the Wythe-Jefferson legacy. She holds an undergraduate degree from the University of Maryland and a master's degree in education from Virginia Commonwealth University and attended The Executive Program of the University of Virginia's Darden School of Business.
Sam Seeley, Vice President/Programs, has worked in public relations for more than 20 years mainly running her own public relations consulting firm. She was born in Virginia and graduated from Furman University with a degree in art. Recently she went back to school to study politics at the University of Virginia, receiving a master's degree. She has been an adjunct professor for more than 12 years, now teaching communications in the VCU School of Business. Sam served as president of RFC for two terms, 2011-13.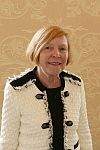 Peggy Friedenberg, Secretary, was employed by the Virginia Department of Social Services and was an advocate at the General Assembly and with the Va. Congressional delegation for all social services issues including Americorps and Earned Income Tax Credit. She was staff to the Committee on Human Services for the Virginia-Israel Commission. A graduate of Penn State, with master's studies at VCU, Peggy began her career at the New Jersey Division of Youth and Family Services. Currently, she advocates on the state and federal level for AARP.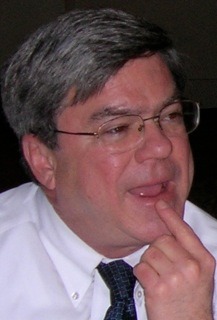 Louis Matherne, Treasurer, a member of RFC for more than 25 years, he was formerly CFO of Virginia Blood Services and treasurer of Chesapeake Corporation. Now a resident of Rocketts Landing, Louis recently became engaged and will be married in the coming year.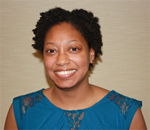 Communications Director - Jazlyn Green is a Richmond native who is working in the Human Resource field at the Virginia Housing Development Authority as the Talent Development Specialist. She graduated from Virginia Commonwealth University with a dual degree in Business with a concentration in Human Resources and Real Estate.

Ruthie Roberts, Membership Chair, taught French for 40 years at St. Catherine's School, St. Michael's School, The Collegiate Schools and Richmond Montessori. She was a longtime facilitator and board member of Leadership Metro Richmond, a director of Partners in the Arts for the Arts Council of Richmond, on the Chesterfield County Community Services Board, the Richmond Folk Festival Steering Committee and the State Task Force for Virginia Quality Education in Science and Technology. She is a graduate of Longwood University and has a master's degree in Human Resource Development from VCU. While living in Belgium she earned a Cerfificat at the Ecole Benedict, Brussels.
Board Members

Henry Chenault is a native Virginian who has spent more than three-quarters of his life in the Greater Metropolitan Richmond area. He was a journalist and worked for The Bee in Danville and The Roanoke Times before joining The Richmond News Leader in 1964. He was city editor of the latter for 10 years and an assistant managing editor for the final six years of his career. Chenault holds a B.A. from Randolph-Macon College and a master of humanities from the University of Richmond.

Mary Anne Rodriguez was born and raised in Puerto Rico. She earned a Bachelor of Fine Arts degree from Beaver College (Arcadia University) in PA. While a college student, she met her future husband, also from PR. Married while he completed med school, she taught Art at the Philadelphia Catholic high schools. After following him through Navy service in Florida and fellowship in Colorado, in 1974, they and their three sons settled in Richmond. In 1981, she founded Cricket & Friends, a children's boutique in Carytown. From 1990 to 2011, was a business manager of local retail stores, joining NationsBank/Bank of America in Richmond and later moving to Philadelphia to start the first office of the Bank's Private Bank division (now U.S.Trust). Upon retirement in 2011 she and her husband returned to Richmond. Besides her BFA, she earned a Graduate Certificate in Public Administration from VCU, and as Private Wealth Manager, held Securities Licenses 7, 63 and 66, NASD. For over 30 years, she has participated in as volunteer student mentor in Philadelphia and in Richmond schools.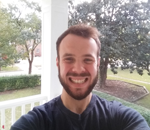 Patrick Duckworth, At Large Director - Patrick Duckworth is a Richmond native who recently graduated with a degree in economics and mathematics from Virginia Commonwealth University. He currently serves as a tutor for Richmond City Public Schools as he prepares to pursue further academic interests in either education or economics. Patrick strives to make education accessible and engaging, and has a long-range goal to research the topic in an academic setting. In the meantime, he continues to work with the school system and the animal rescue group Hanover Humane Society, with whom he has worked for a number of years.

Jane Helfrich, Past President, has been in the nonprofit world since 1982 in Richmond and has served in her current position of CEO for Richmond Metropolitan Habitat for Humanity for the past six years. She has also been in professional positions as executive director and/or resource development for Friends Association for Children, the Junior League of Richmond and Better Housing Coalition. Jane arrived in Richmond after she graduated from college in 1971 to work for A.H. Robins. She also spent 16 years as the administrator of the Virginia Mental Health, Mental Retardation, and Substance Abuse Services Board. Jane is the mother of two daughters and has one grandchild.
Young Professionals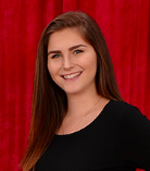 Kirtrina Baird is a senior at Virginia Commonwealth University studying Business Administration with a concentration in Management along with a minor in Criminal Justice. Her goal is to pursue a career in the law field while also using her business background. She thinks about having her own firm one day. In her first year at VCU, Kirtrina joined Alpha Gamma Delta where now she represents her chapter as vice president campus relations. As VP campus relations, Kirtrina attends weekly meetings and is an active member in the College Panhellenic Council.
Meet our Student Advisory Board