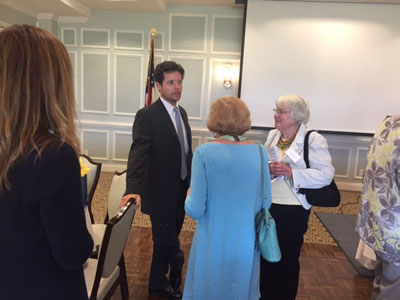 Candidate Joe Walton chats with two RFC members.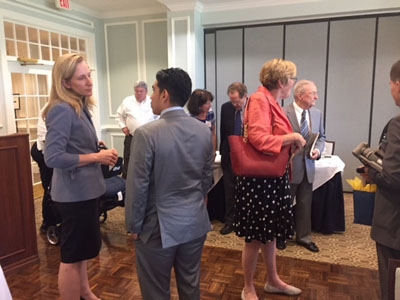 Candidate Abigail Spanberger speaks with a guest.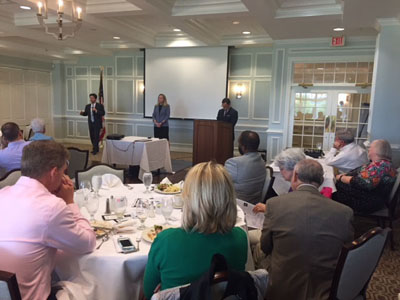 For the September meeting RFC invited the three candidates for the 7th Congressional District to speak. Pictured here are (R to L) moderator, Greg McQuade from WTVR TV 6, and Congressional candidates Abigail Spanberger, Democrat, and Joe Walton, Libertarian. Missing is Dave Brat, Republican, who declined the invitation.