---
Welcome to the Richmond First Club. Join our members and guests for our series of speakers, the second Wednesdays of the month, at noon (networking at 11:30 and lunch starting at 12:00 noon) at Willow Oaks Country Club, see calendar at left. The club's purpose is to generate conversation among knowledgeable regional leaders and residents on current topics of civic and public affairs.
---
Mark your calendar and plan to join Richmond First Club on Wednesday, May 8. Come at 11:30 for registration and networking; lunch begins promptly at noon.

---
Martha Shickle (May 8, 2019)
Executive Director, Richmond Region Planning District Commission (RRPDC)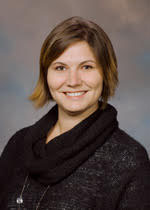 A native of the Northern Shenandoah Valley, Shickle earned a bachelor of arts degree in sociology from the College of William and Mary and a master of public administration degree from George Mason University. In 2013, Shickle received the Garland Thayer Award from People Incorporated, which recognizes the contributions of community leaders who embody the nonprofit's work to help economically disadvantaged people. She was named as one of Virginia's "Top 40 Under 40 in Housing" by the Virginia Housing Development Authority and Virginia Housing Coalition in 2012.
"She is the right leader at the right time to direct the commission during this period of great progress in the Richmond region," said David Williams, chairman of the RRPDC and a member of the Powhatan County Board of Supervisors. "We were impressed with the way she immerses herself in serving the people of the community. Her expertise in regional collaboration and record of success in Virginia make her a wonderful complement to the Richmond region."
The Richmond Regional Planning District Commission is an intergovernmental agency that facilitates collaboration among the nine local jurisdictions in the Richmond region. The 33-member RRPDC board includes 22 elected officials, seven local Planning Commission members and four citizens representing the 1 million residents of the town of Ashland, the city of Richmond, and the counties of Charles City, Chesterfield, Goochland, Hanover, Henrico, New Kent and Powhatan.
The RRPDC is the contracted agency to administer the Richmond Regional Transportation Planning Organization (RRTPO), a federally-designated forum for regional transportation decision-making and funds-allocating. The RRTPO is responsible for planning and programming regional transportation projects. It is the region's only transportation body composed of elected officials from all nine local jurisdictions and officials from regional, state and federal transportation agencies.
RRPDC has joined with the Greater Richmond Chamber of Commerce to create the Capital Region Collaborative, which engaged residents in a community-wide process of identifying eight priority areas for improving quality of life in the region. As part of that cooperative effort, the RRPDC is building a regional indicators program that benchmark the region's progress over time and compare it to peer communities.
---
GIVE IT UP FOR RFC!
(Your memorabilia, that is.)
As part of the celebration of the one hundredth anniversary of its existence, the Richmond First Club is seeking memorabilia from those years - programs, membership rosters, correspondence, newspaper clippings, photographs, etc. - to be placed in an archival box for storage. The box will be opened fifty or one hundred years hence so that members of the club then can learn what their ancestors, we and our predecessors, were doing to enlighten, at first, citizens of the City of Richmond and, now, of the greater Richmond metropolitan area about ideas and efforts that might improve governmental practices and their lives.
Contributions will be collected at the club's one hundredth anniversary gala at the Branch House Museum of Architecture and Design on the evening of April 2 or at the club's one hundredth anniversary luncheon meeting at Willow Oaks Country Club on April 10. So please search for RFC memorabilia to help the club establish its posterity.
Thanks!
---
RFC Takes on Redistricting - click for news and information.
Richmond First Club
Monthly Luncheon

Wednesday, May 8

The public is cordially invited to join us at our next Lunch Meeting.

Willow Oaks CC - 6228 Forest Hill Avenue., Richmond, VA
$20 for Members/ $15 First Time Guest/ $25 Repeat Guest/ $25 Public
Reservations, email: emglazier1@gmail.com or call 804-358-0011.

Membership Application click here.
Meetings are held the second Wednesday of each month unless otherwise noted. The public is invited to attend.
Missed one of our Meetings?
Click for summary of previous speaker presentations.
RFC board meeting - immediately after regular meeting.